Only about a week left until Zurich Tech Job Fair 2018 – and it's high time you meet all the companies who will join us for the event. If you're still unfamiliar with them, don't worry – this post will tell you who exactly is coming to the fair and who they are. Hold on tight – here it goes.
Avaloq is the leader of digital transformation in the finance sector. This quickly growing company looks for new and ambitious employees who understand the challenges of the industry.  If you think you've got what it takes to join their team, go right ahead chat them up at the fair.
American Express, the world's leader of financial services in several different aspects of our lives joins us for the fair in search of new employees. They hardly need to be introduced – and you too can now join their team after you talk to them at our event.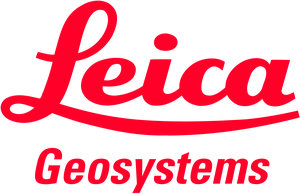 Leica Geosystems is one of the oldest companies we've ever had coming to our events. Now, they're going to be with us in Zurich and searching for more talented people to help them upkeep their mission.
Advertima is a company behind changing the way we perceive and use adds. They create software that helps their customers achieve better results from advertising. If you think you've got the skills to make their solution even better, they'll be waiting for you at the fair.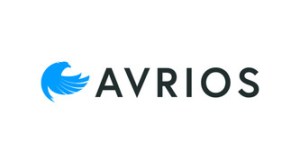 Avrios delivers outstanding solutions to help their customers navigate their whole fleets. They're quickly growing and ambitious, and so they need talented people to join their team. Are you in?

Beekeeper changes the way employees communicate in the companies. If connecting people better and more effectively is something you'd like to be a part of, Beekeeper has a position just for you.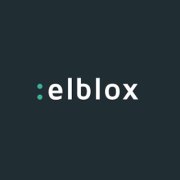 Elblox delivers solutions for block-chained based P2P market and they are planning to expand their business in the nearest future. You can help them do so if you lend them your skills – ask them who they're after during the job fair.
Sunflower Labs connect what's the best about startups – Swiss precision, Silicon Valley startup approach and innovation. Be a part of their awesome company culture. Have a chat with them at Zurich Tech Job Fair!

TieTalent helps other employees find the perfect talent for their business and companies. You too can help connect professionals with the right working place. Ask them who do they need on their team – it may be you!
Fotokite is the local leader of aerial photography. If that's something you'd like to be a part of and help them create their advanced technological solutions, you should definitely talk to them during the fair.

Auterion is the one of the largest contributors to the drone market. They're delivering their solutions as best as they can, but to grow and expand, they need more people like you. See if you could match in their team – have a chat during the event.
PriceHubble delivers one of the best solutions for pricing in the real estate industry. They're that company you will fit in if you love real estate and data – and you know how to connect them for the best possible outcome.

Coffee and technology? Why not! Algrano connects both to make it possible for the best coffee specialists sell their products directly to their clients – all over the world. Of you coffee is your love, then Algrano is your dream job.
Vlot created a platform for open and agile risk analysing and life planning. If what they do appeals to you, then you can't miss your chance of talking to them during our Zurich event. Find their stand and see who they're after!

Frontify is the company behind creation of software that makes the work flow between design and development more fluid. What do you think? They're looking for new ambicious employees and they have a lot to offer in return.
RetinaAi supports the Swiss eye care professionals with their AI solutions. Their technologies hold real potential of being life changing to many people. Join their team and become a part of what they do!
KingFluencers specialise in influencer marketing and guide their customers through this often advanced marketing process. Help them deliver even better services – they're going to be waiting for you during the event, ready to discuss the perks of working for them.
tutti.ch – We want to reach the top and become the most popular marketplace in Switzerland, and with well over 1.5 million advertisements tutti.ch is already among the most visited websites in Switzerland.
Our Zurich event is closer and closer, so make sure you don't miss the chance. Book your free event ticket and meet all these companies in person!