@Microsoft new acquisition @Yammer supports #SiliconRoundabout #TechCity at London's July #TechMeetups
To keep up with the latest trends in Social Networking and the benefits it can bring to organisations, Microsoft acquired early stage (4 years old) company Yammer for $1.2billion last week. Microsoft would integrate Yammer with Sharepoint, its Enterprise collaboration platform already being used by thousands of medium & large enterprises.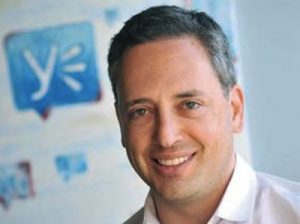 Yammer, founded in 2008 by ex-paypal David Sacks, has over 300 employees and 5 million corporate users consisting of 85% of Fortune 500 companies use its Enterprise social network platform which is like a Facebook for Business.  With this acquisition Microsoft hopes to get more entrenched in Enterprises by enhancing its Sharepoint offering.
July's #TechMeetups in London is taking place on 12 July at Innovation Warehouse with free entry, drinks and nibbles courtesy of Yammer who will Sponsor the event.  Presenters on the night will include Yammer's stellar engineers and Founder of some of London's most innovative startups sharing the projects they're currently working on.  Click here if you would like to attend!
Yammer is currently hiring in London!  You can find out more by visiting the Yammer jobs page.