Are you preparing for Amsterdam Tech Job Fair? While it seems like it' quite far from now, your potential employers are already preparing! Today we'd like to introduce you to Xccelerated who connects, trains, and accelerates proficient big data engineers and data scientists. They might be your future boss so if you're interested, book your free event ticket now and meet them in person!
Xccelerated create training programs that help data scientists grow, develop and connect. While their mission looks simple enough, it turned out to be the niche that nobody seemed to look after before. That's where Xccelerated stepped in, organising training that helps various organisations prepare their team for working with big data.
"Our approach is founded on deep-rooted values and a mindset established over 15 years ago by our founders. Xccelerated fosters the data professional's potential and transforms top-class starters into experienced professionals", says the company. "We ensure high-quality, experienced talent is available to drive the most innovative enterprises forward".
Joining Xccelerated as an employee is a chance like no other. You'll get to work with a team of people passionate about what they do, about helping individuals and organisations alike. Position at Xccelerated is a job with a mission, and that mission is what makes a workplace a place you'll visit happily every day.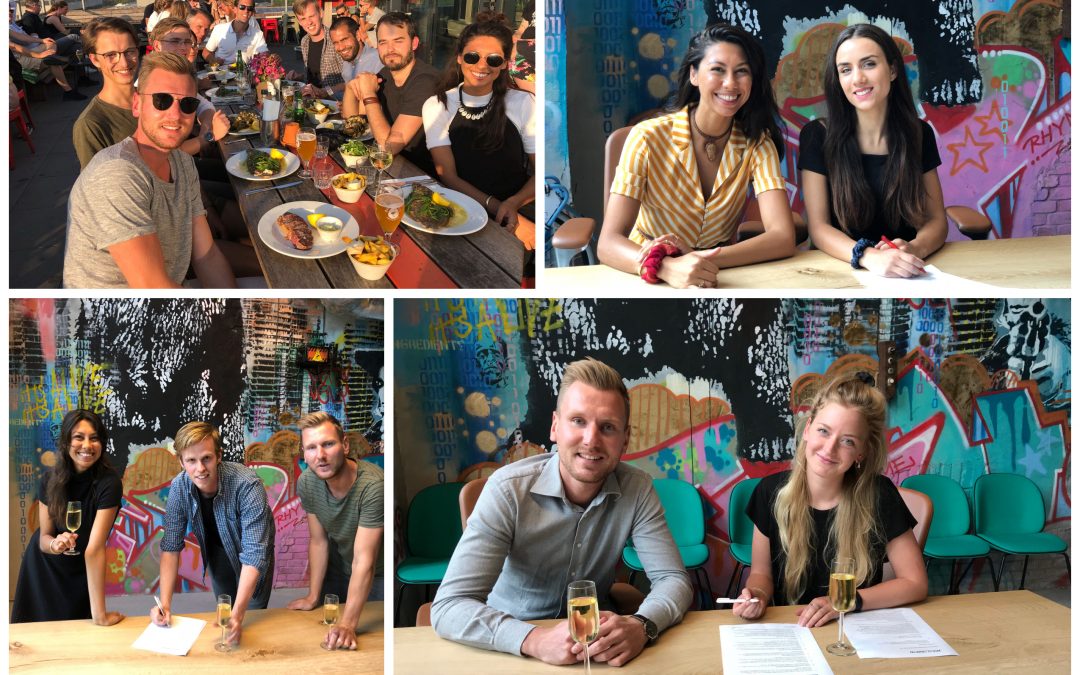 "At Xccelerated, we would like to create a culture in which personal development comes first. We would like to guide our team for 13 months, enabling them to stand on their own feet afterwards. Also, Xccelerated should be fun to work at, because motivated and happy employees flourish best", says the company when they describe their look out on what's a cool workplace like.
The company seeks people who are up for being part of the team, during and outside working hours. People passionate about their job and eager to face new challenges. If you're this kind of a person and you don't mind hanging out with your colleagues outside of the office – Xccelerated might be just the place for you.
And in return, you'll get endless growth possibilities – professionally and personally.
"Xccelerated is an investment in your personal development that will pay out for the rest of your career. The program boosts your resume, your experience as well as your personal skills. We provide the opportunity to work for leading brands, while you receive the best practical, in-depth training. You work intensively with a group of peers, who go through the same process as you", explains the company's team.
So are you up for it? If Xccelerated sounds like a company you'd like to work for, book your free job seeker ticket now to meet them at Amsterdam Tech Job Fair on the 29th of November! You can also check out the company's site, their Facebook and Twitter for more info!