Hi can you introduce yourself please?
Hi, I am Avinash Agrawal. I head Product Strategy and Commercialisation at Bankable, overseeing the development and evolution of Bankable's payments platform. I started my career as a Java developer before moving on to business analysis and commercial roles in consulting and at high growth start-ups. Having been on both sides of the table, I am passionate about the use of technology to solve business problems. I have a B.Eng in Electrical Engineering from Cardiff and an MSc in Management from HEC Paris.
So tell us a bit more about Bankable?
Bankable is a global architect of innovative payment solutions that provides "Banking as a Service". Our core platform is available in white-label or via APIs allowing dominant financial institutions and disruptive fintech players to develop bespoke payment solutions tailored to business needs.
The Bankable platform enables a range of payment solutions including e-wallets, m-wallets, remittance services, P2P money transfers, light banking, virtual accounts, cash management and virtual and plastic prepaid card programmes.

Can you tell us how your Web / Mobile App works?
Bankable is a B2B2B / B2B2C player allowing clients to customise the user experience for their end customers by developing solutions using our API.
How did Bankable start?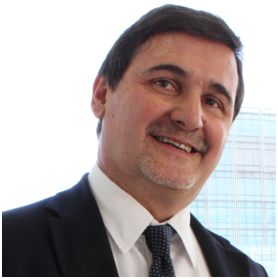 Bankable was conceived by our founder and CEO Eric Mouilleron in 2007, when he was introduced to the prepaid industry by an investor in the United States. Having a closer look at the payments industry, Eric realised that payments was opaque and inefficient with abusive fees. With the prepaid industry growing rapidly in the United States to combat those inefficiencies, Eric was confident that the growth would spread to Europe as well.
The Payments Services Directive was implemented by most EU member states in November 2009. This change in regulation permitted non-banks to offer financial services. Eric raised his first round of funding in December 2009 and Bankable started operations in January 2010 as a prepaid programme manager.
How many years have you'll been operating for?
Bankable has been in operation for five years, with the initial years focused on the development of our core platform.
Are you looking to raise funds? How much & what round?
We are on a constant look out for professional investors who are looking to invest privately in a high-growth fintech start-up.
Where are the majority of your clients based?
Our clients range from start-ups and SMEs to top tier global banks that are based in the EU but use our solutions globally.
Where are your offices?
We are headquartered in London, have a sales office in Paris and a development centre west of Paris.
What are your plans moving forward?
Along with growing our client base in Europe, we are looking to expand our services in emerging markets to provide innovative, efficient and cost-effective payment solutions to displace cash and to increase financial inclusion.
What are the key challenges Bankable faces& how are you addressing it?
Bankable operates in a heavily regulated industry; therefore compliance can be quite a challenge. However, we work on constantly evolving our platform to ensure we remain compliant as well as maintain the data security standards required in the payments industry.
Additionally, top tier banks are key target clients for Bankable but it can be challenging to talk to the right people at the right level. Sales cycles can be incredibly long and it can take as much as 18-24 months to close deals with banks. However, our mantra is to remain patient and see such deals to completion which can be very lucrative in the long run.
Are there any landmark events coming up that you would like to tell us?
We are working on some high profile Pilots at the moment. We will make official announcements of landmark events when the timing is right. Keep a lookout on our Twitter and LinkedIn pages, along with our website for most up-to-date news on Bankable!
Join our upcoming event 'London Fintech Startups #TMUFintech' at Sapient Limited Eden House  8 Spital Square E1 6DU London United Kingdom on Thursday, 24 September 2015 from 18:00 to 21:00 (BST)