"At their core, financial products are based on information, so it only makes sense that big data should radically transform the way financial products are built and transacted", says Jan Hammer, partner at Index Ventures, a firm that has invested in more than 10 fintech companies over the past few years.
The transformation explained by Hammer has intensified lately, as more and more startups try to redefine the rules of the world of finance. It's often said that thanks to technology and innovation creating a company is nowadays easier and cheaper than ever before, and that also applies to the financial sector. A sector that didn't change much in the past 10 to 20 years, but that has evolved dramatically lately.
Money flowing into fintech startups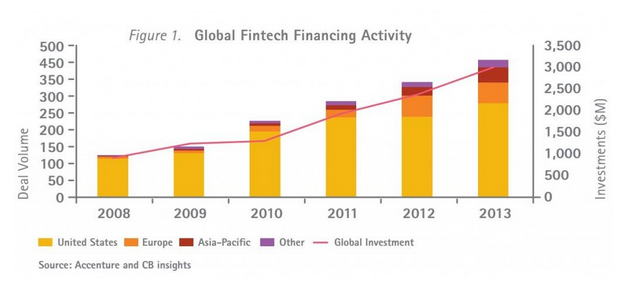 2013 was a record year for the industry worldwide: nearly $3 billion were raised by fintech companies, tripling the amount invested only five years ago, as stated by CB Insights.
And Europe has been at the forefront of financial innovation. According to Dow Jones VentureSource, Venture Capital investment in European fintech companies reached its highest level in over a decade in the first three months of 2014. In Q1 2014 financial technology companies raised a total of €166 million (+201% compared to the previous quarter), a peak never seen in the industry since 2000 when €263 million flowed into these type of companies.
In the old continent London has become the home of fintech. According to a report from Accenture, in 2013 the UK and Ireland represented 53% of Europe's rounds and two-thirds of the total raised by fintech startups.
Regulation and proximity to the traditional sector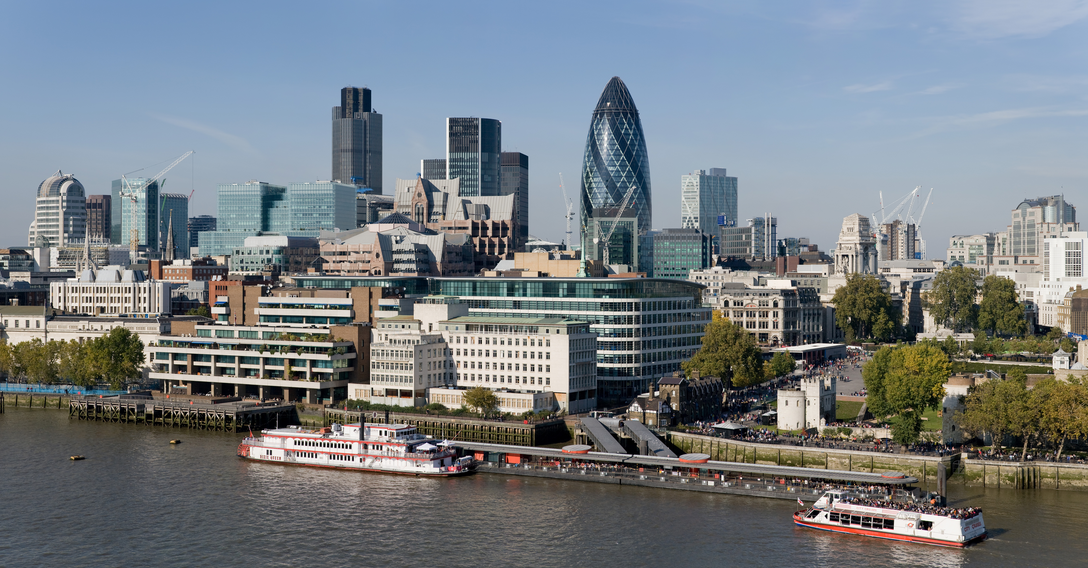 Two main factors contribute to the concentration of power in the British capital.
– London is home to many financial services companies and also were many big banks have their European or global headquarters. These institutions have attracted talent from all over the world, especially skilled and well paid developers. The financial crisis of 2007 -which caused many layoffs in the sector- paired with the attractiveness of startups, contributed to the establishment of London as a hub for fintech.
– London's favorable rules when it comes to finance and banking have also helped the city attract startups from all over the continent. Barcelona-based Kantox is an example; the company has its headquarters in London but most of its employees are in Barcelona. Why? "Because regulation in Spain is less adapted to fintech companies", claimed Philippe Gelis, co-founder of Kantox in a recent interview.
Fintech is not just mobile payments
It's a common mistake to associate fintech with just mobile payment companies such as US-based Square or iZettle. However, fintech touches a lot of other areas such as the following:
– P2P lending: an alternative to traditional banking services that are often associated with high fees. Crowdlending companies in Europe include the likes of Funding Circle,Lendico, Comunitae, Zopa, iwoca or Bondora.
– Mobile payments: after the launch of Square in the US, Europe saw the creation of multiple companies trying to tackle the problem of mobile payments. SumUp, iZettle,Jusp or SetPay are a few examples.
– Equity crowdfunding: as the investment landscape changes, there is a bigger opportunity for alternative means of financing such as equity crowdfunding. Seedrs,Companisto or FundedByMe are the leaders of the sector in Europe.
– Money transfer: transferring money between countries and currencies can be expensive, but companies such as TransferWise, Kantox or WorldRemit provide a cheaper and more flexible solution to both consumers and corporations.
These are just a few examples of sections within the fintech sector that are being transformed by technology. But there are many more, such as mobile wallets or Bitcoin-related companies.
Accelerators are also into fintech
Entrepreneurs, investors and consumers are interested in these kind of companies and services. And so are accelerators (and corporations) that don't want to miss this trend.
In the past few years accelerators such as Techstars or Startupbootcamp have launched their own fintech programs. Techstars did so by partnering with Barclays -a sign that traditional banks are paying attention to what's going on in the tech scene- and launching a 15-week programme that aims to accelerate 10 startups in London.Startupbootcamp's program also has London as its home and includes partnerships with giants such as MasterCard, Lloyds and Rabobank. Level 39 is another London-based program that has in fintech its main focus.
Room to grow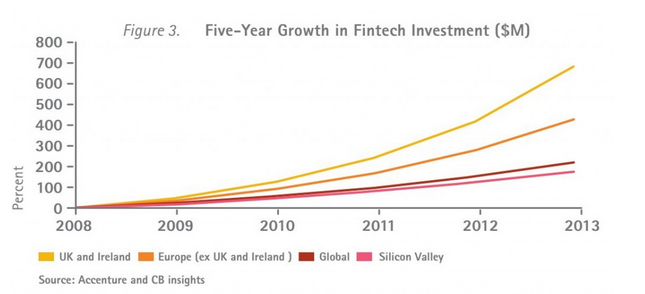 Despite the fact that Europe's importance in the industry has increased lately, it's also true that Silicon Valley still dominates investments globally. Something that according to CB Insights might change in the next few years as more companies, investors and consumers join the European space.
We previously looked at mobile gaming as one of Europe's biggest strengths, but there's no doubt that fintech startups might become an even bigger market and force in the EU in coming years.
Join our London Fintech Startups #TMUFintech  @ Bloomberg,50 Finsbury Square,London,EC2A 1HD ,United Kingdom