"Our motto is "Every Deal. Every Customer. Everywhere."
WhaleShark Media, Inc. is the world's leading marketplace for online coupons and deals, receiving more than 400 million visits to our sites per year.
Their portfolio of coupon and deal websites includes www.RetailMeNot.com, the largest online coupon site in the U.S.; www.VoucherCodes.co.uk, the largest online coupon site in the UK; www.Deals.com in Germany; http://web.Bons-de-Reduction.com in France; www.Deals2Buy.com; www.CouponSeven.com; and www.CouponShare.com.
WhaleShark Media's mission is to help consumers save money and enjoy a hassle-free discount shopping experience.
Opportunities with Whale Shark Media available?

Whale Shark Media will be speaking to job-seekers at the NYC TechStartupJobs fair. If you're interested in a career with an exciting startup and feel you're suitable for any of the roles listed below make sure you get a ticket whilst they're still available.
•  Software Engineer (Mobile Web)
•  Software Engineer In Test Architect
•  Manager, Sales Communications
•  Sr. Product Manager, Monetization
•  Mobile UI/UX Interactive Designer

About TechStartupJobs Fair: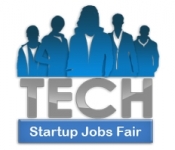 November is the month when the world's biggest Startup Jobs Fair comes to NYC to help startups in New York recruit the very best talent.
There's been an exciting rise of Startups in New York, their rapid growth and success stories indicates that NYC could be the next Silicon Valley, hence many Techies are now calling New York Home. There are hundreds of successful, innovative and fast-growing tech startups based in New York looking to to hire the very best talent. Whether you've already worked in a startup or want to find out more about the exciting opportunities on offer in this scene, the TechStartupJobs Fair is the best way to connect with potential employers.
Remember to use the hashtag #TechStartupJobs Fair to get yourself heard!
About Techmeetups & TechStartupJobs :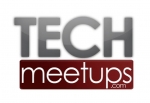 TechStartupJobs is a subsidiary of TechMeetups which has been setup to create a global network of Tech communities from San Francisco to Sydney. We believe that Tech communities are isolated and great things can be achieved if we connect within our cities and outside our borders. Our goal is to create a global Tech cluster of over 50 inter-connected Tech communities by 2013.
Membership to our communities is free and anyone thinking about doing their own Startup and wanting to bounce ideas off each other, meet potential partners or investors in their city or even connect with like minded individuals in other parts of the world are welcome to join our groups! TechMeetups is all about YOU so come along, join us and lets connect to form a truly global tech community!