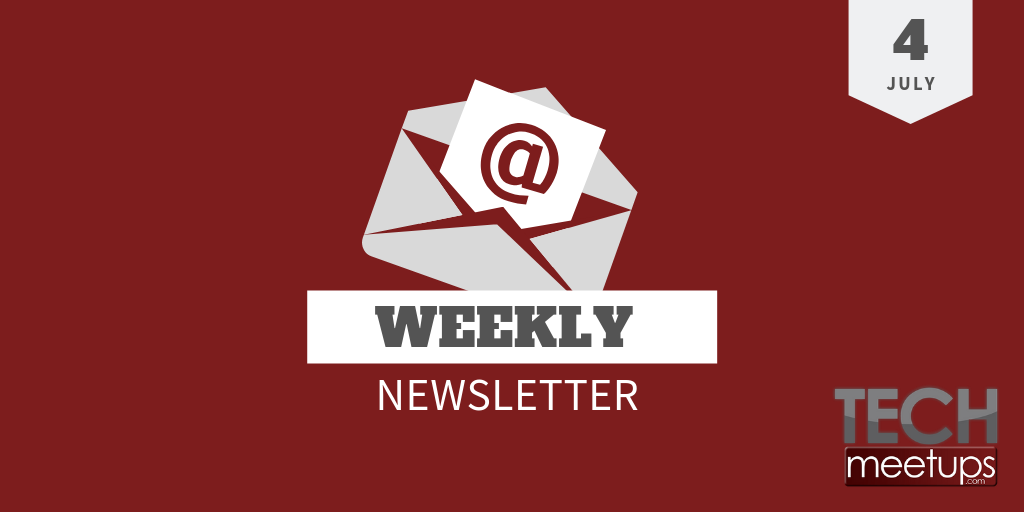 Hello,
Uber Eats is barging into the dine-in business. A new option in some cities lets you order your food ahead of time, go to the restaurant, then sit down inside to eat, a tipster from competing dine-in app Allset tells us. The new service is called Dine-In even waives the standard Uber delivery and service fees.
Read more about it in this article. Do you think you will use it? This will change the way we eat out?
GET YOUR CV PROFESSIONALLY DONE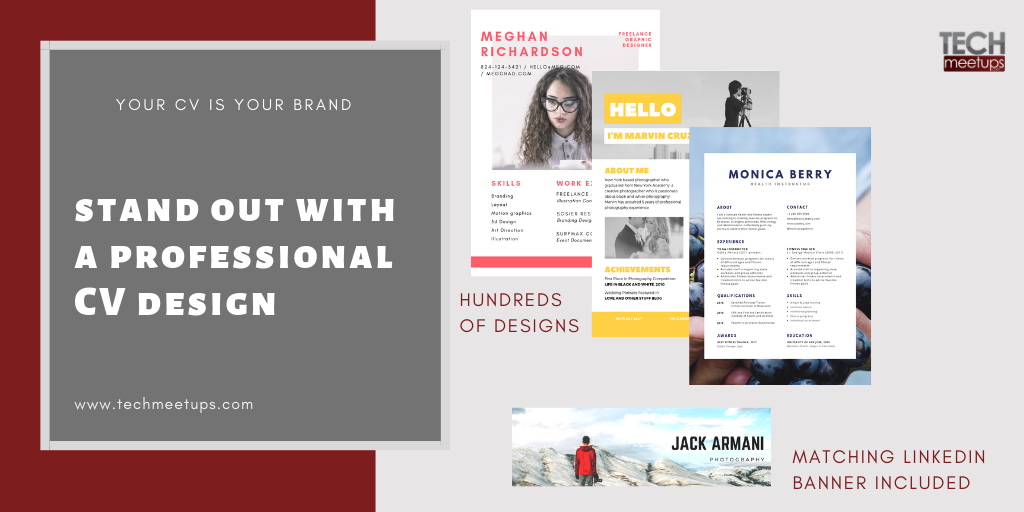 Good news! You no longer have to worry about spending weeks, or even months, researching how to make your job-winning CV!
If your current CV isn't getting the response you want, we'll help you transform it into a interview-generating machine. Grab the NEWEST ticket to get your CV done by our team of professionals and stand out from the crowd.
Check our 3 options:

SAVE YOU SOME TIME, SKIP THE LINE AT OUR UPCOMING TECH JOB FAIRS- NEW TICKET AVAILABLE: http://techmeetups.eventbrite.com/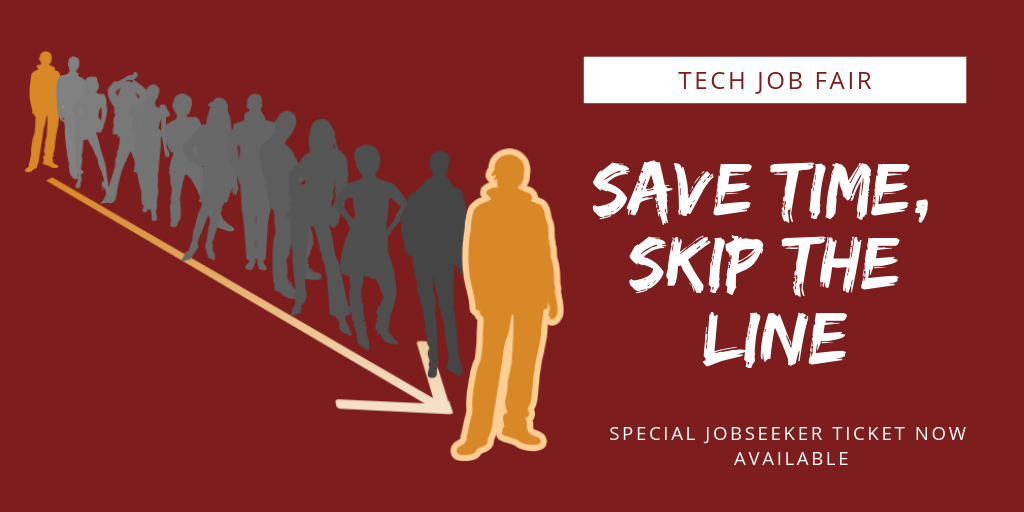 BOOK OF THE MONTH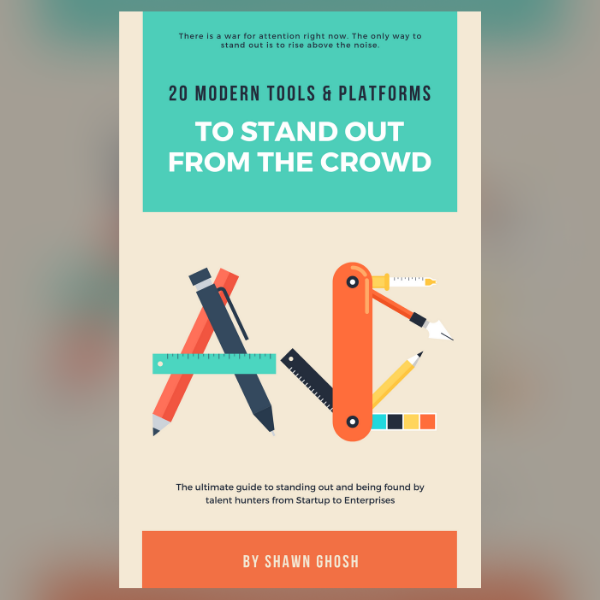 In the 20 MODERN TOOLS AND PLATFORM TO STAND OUT FROM THE CROWD by Shawn Ghosh, you will find proven tools & platforms to find help you stand out from the crowd. Your responsibility as the boss of your life is to work and uncover your own talent, embrace its existence and unleash it for the entire world to see within these pages.
Check it more about it here
CATCH UP WITH OUR SHOP
Wireless Bluetooth Speaker: Take Your Music Anywhere
Anti-Lost Alarm: Locating Has Never Been This Easy
DCAE Leather Qi Wireless Charger: Your Fast And Securing Way Of Charging
CAREER ADVICE FROM TECH STARTUP JOBS
4 STEPS TO A SUCCESSFUL CV
TOP 100 TECHNOLOGY BLOGS, WEBSITES & NEWSLETTERS TO FOLLOW IN 2019
32 FREE COURSES FOR ENTREPRENEURS AND STARTUPS WORTH TAKING IN 2019
STAY UP TO DATE WITH TOP NEWS
Apple's iOS 13 update will make FaceTime eye contact way easier
MoviePass temporarily suspends service to improve its mobile app
WORK ON YOUR ENTREPRENEURIAL SIDE
5 Important Steps for Clarifying and Communicating Your Company's Values
5 Lessons From Billionaires That Your 'Startup Self' Should Follow
Simple Ways for Entrepreneurs to Build Their Presence
CHECK OUT THESE EVENTS COMING UP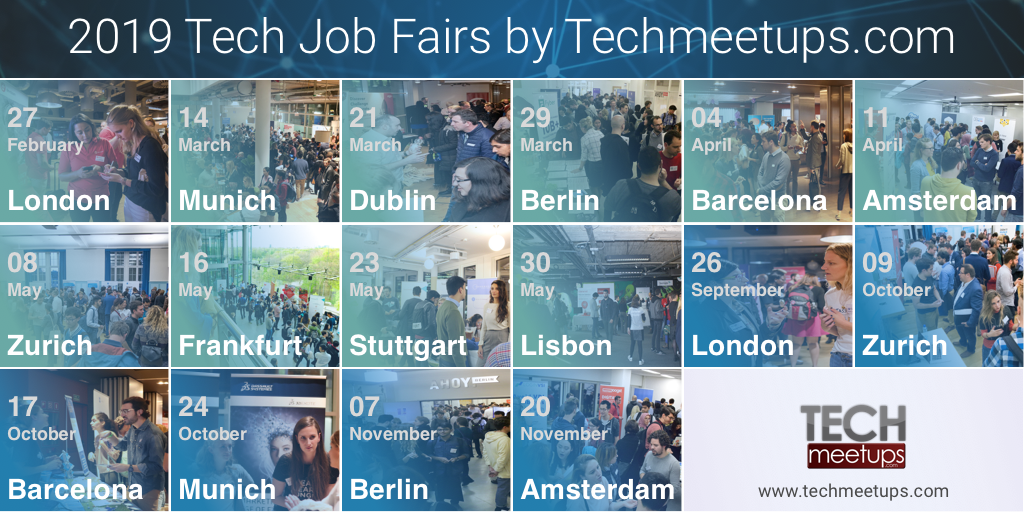 Whether you are looking for a job or recruiting, be part of Tech Job Fairs by Techmeetups.com in London, Zurich, Barcelona, Munich, Berlin and Amsterdam!
London:
PyData London 2019 – 12th July
BREAKING CONVENTION 2019 – 16th August
LONDON TECH JOB FAIR AUTUMN 2019 – 26th September
Barcelona:
Path to Principal: Part 1 of Defining the Modern Engineer – 25th July
APIdays Barcelona: APIs for Consumer Applications – 12th September
BARCELONA TECH JOB FAIR AUTUMN 2019 – 17th October
Zürich:
3rd European Symposium on Societal Challenges in Computational Social Science – 4th September
Zurich Tech Job Fair Autumn 2019 – 9th October
Munich:
Bits & Pretzels 2019 – 29th September
MUNICH TECH JOB FAIR AUTUMN 2019 – 24th October
Berlin:
Codemotion Berlin 2019 Tech Conference – 12th November
Berlin Tech Job Fair 2019 – 7th November
Amsterdam:
NextStep Amsterdam – 29th October
Amsterdam Tech Job Fair – 20th November
If you have a free event and would like to promote it to the community let us know!
BROWSE HOTTEST JOBS IN TECH STARTUPS
London
Barcelona
Zurich
Munich
Berlin
Lisbon
Stuttgart
Frankfurt
Amsterdam
Anywhere
More jobs and career opportunities from our clients on Tech Startup Jobs!
LEARN MORE ABOUT EMPLOYERS LOOKING FOR YOU
JOIN LONDON TECH JOB FAIR AUTUMN 2019 HERE:
JOIN ZURICH TECH JOB FAIR AUTUMN 2019 HERE:
JOIN BARCELONA TECH JOB FAIR AUTUMN 2019 HERE:
PARTNER:
JOIN MUNICH TECH JOB FAIR AUTUMN 2019 HERE: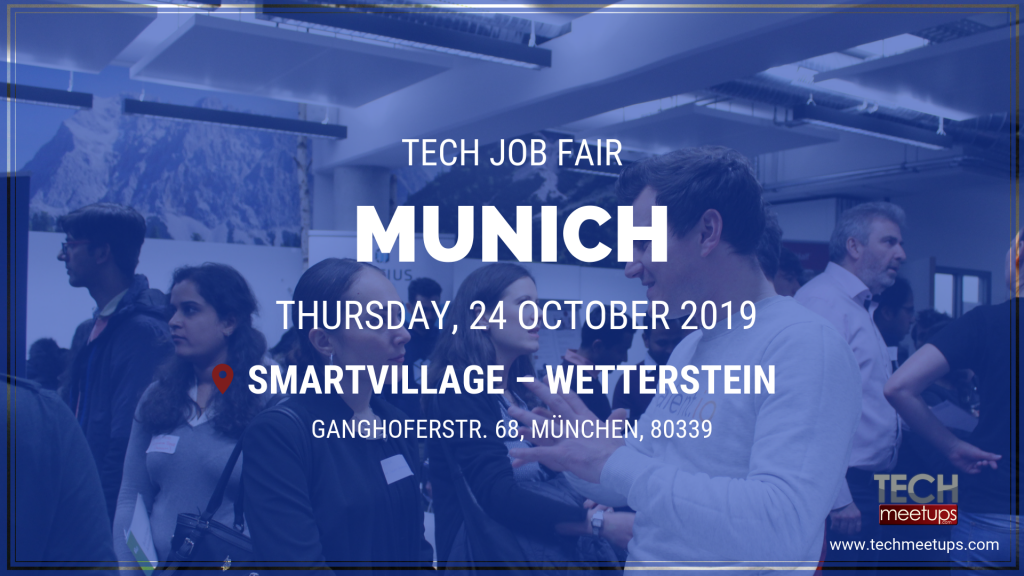 PARTNER:
JOIN BERLIN TECH JOB FAIR AUTUMN 2019 HERE:
PARTNERS:
JOIN AMSTERDAM TECH JOB FAIR AUTUMN 2019 HERE: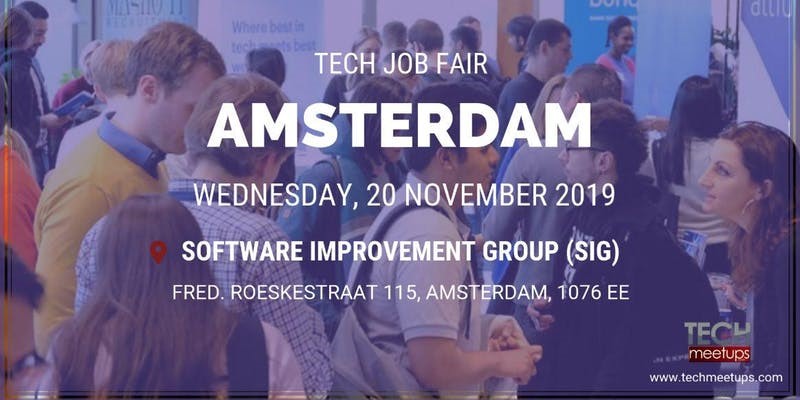 Partner
Follow us on Social Media
TechMeetups Facebook | Twitter | Instagram