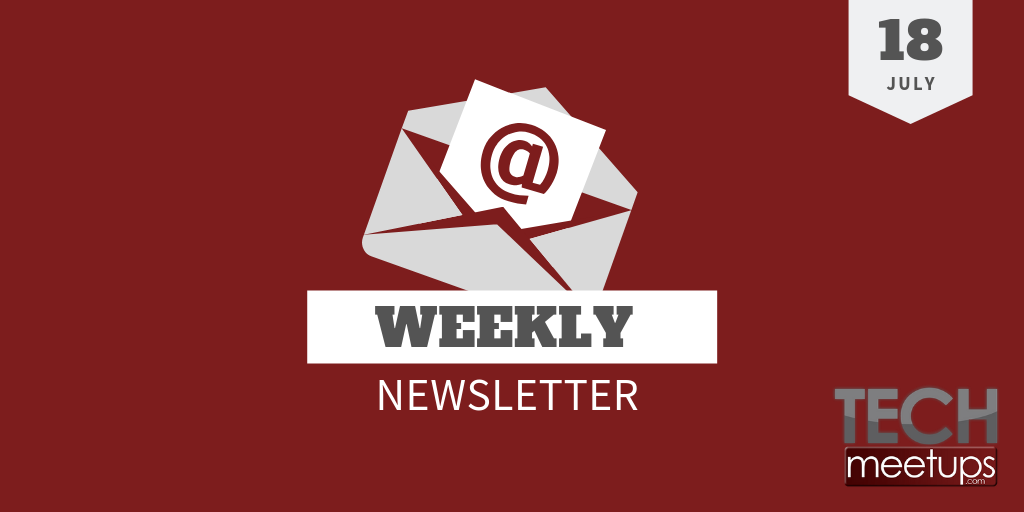 Hello,
Something viral this week is the Face App on iOS devices, raising again questions about the access to our Gallery library and indeed to our private life.  The app was developed by a Russian team 2 years ago and today is generating more concerns about Cybersecurity and privacy on our devices.
Read more about it in this article. Do you think that this is an invasion to your privacy or is inoffensive because it is for fun?
GET YOUR CV PROFESSIONALLY DONE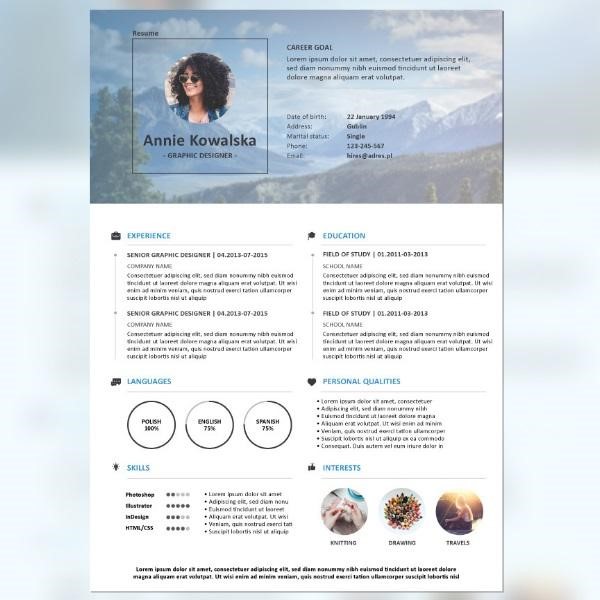 Good news! You no longer have to worry about spending weeks, or even months, researching how to make your job-winning CV!
Check the Affordable CV Template AVAILABLE FOR THE MONTH OF JULY
If your current CV isn't getting the response you want, we'll help you transform it into a interview-generating machine. Grab the NEWEST ticket to get your CV done by our team of professionals and stand out from the crowd.
Check our 3 options:
SAVE YOU SOME TIME, SKIP THE LINE AT OUR UPCOMING TECH JOB FAIRS- NEW TICKET AVAILABLE: http://techmeetups.eventbrite.com/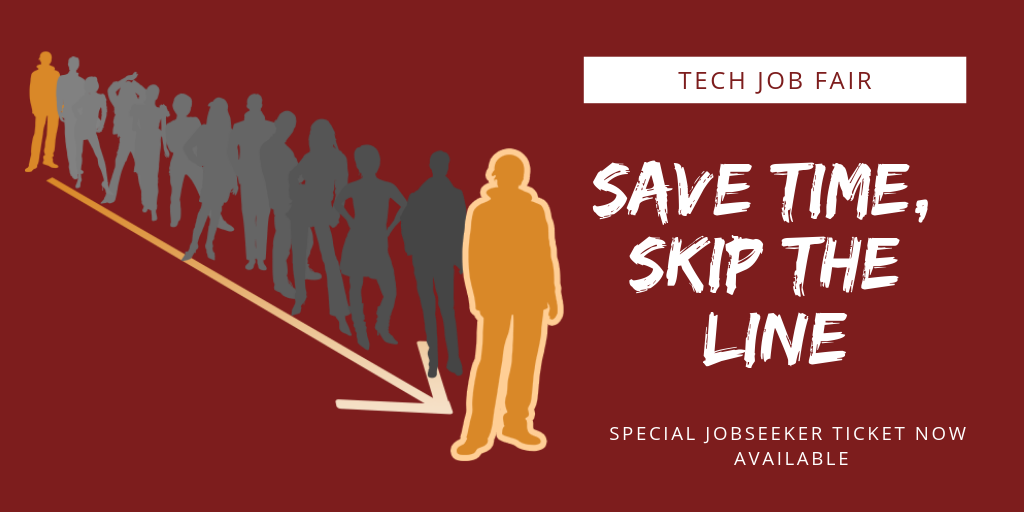 BOOK OF THE MONTH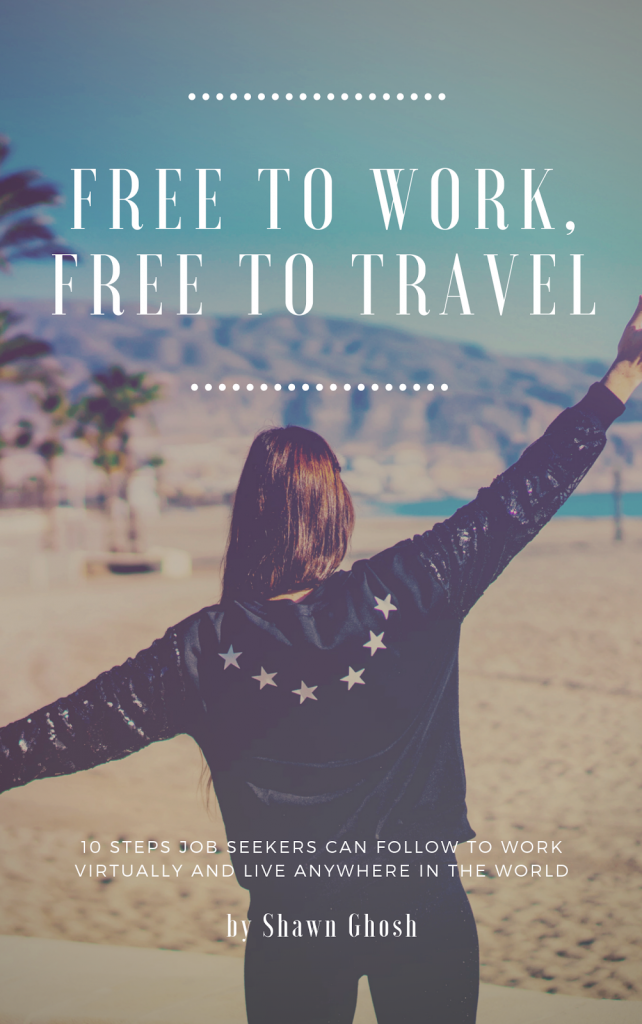 While most people associate digital nomads with a person sipping a carefully crafted cocktail while lying in a hammock on a beach in Thailand, this is not typically a true representation of the nomadic lifestyle, at least, not at first. Shawn Ghosh in his book shows you the approach and the transition with the right mindset and attitude to help you to create an unforgettable experience.
Check it more about it here
CATCH UP WITH OUR SHOP
Wireless Bluetooth Speaker: Take Your Music Anywhere
Anti-Lost Alarm: Locating Has Never Been This Easy
DCAE Leather Qi Wireless Charger: Your Fast And Securing Way Of Charging
CAREER ADVICE FROM TECH STARTUP JOBS
TRAVEL ACCESSORIES EVERY TRAVELLER MUST HAVE IN 2020
THE 50 BEST BUSINESS & MARKETING BLOGS
TOP 100 TECHNOLOGY BLOGS, WEBSITES & NEWSLETTERS TO FOLLOW IN 2019
STAY UP TO DATE WITH TOP NEWS
Apple reportedly planning to fund creation of exclusive original podcasts
iOS and Android are about to get a bunch of new emoji 
Amazon Prime Day sees competition from more than expected number of retailers
WORK ON YOUR ENTREPRENEURIAL SIDE
27 businesses that you can start with little money
10 business documentaries from which you can learn
Do your employees hate you in secret? These 5 managerial habits can be the reason
CHECK OUT THESE EVENTS COMING UP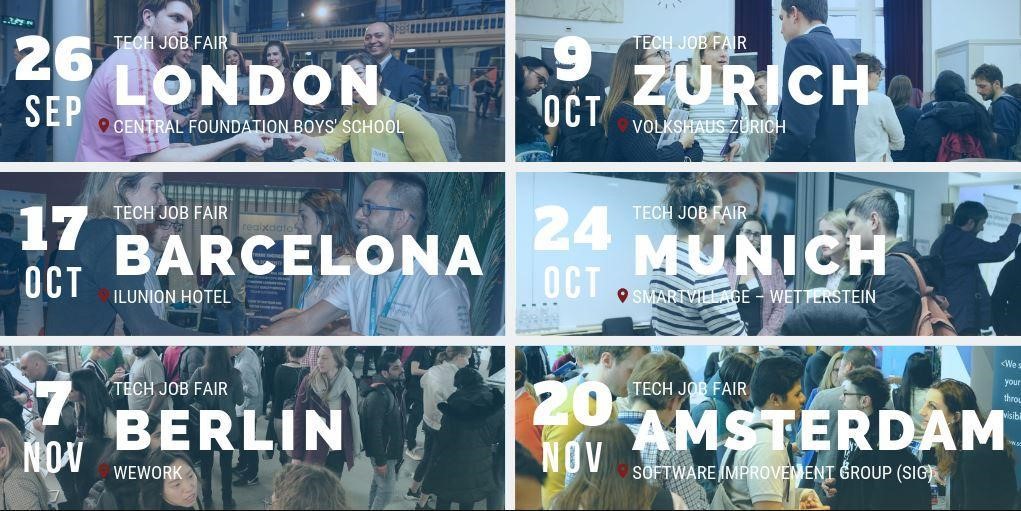 Whether you are looking for a job or recruiting, be part of Tech Job Fairs by Techmeetups.com in London, Zurich, Barcelona, Munich, Berlin and Amsterdam!
AGILE TOUR LONDON 2019: YOUR AGILE 'AH-HA!' MOMENT
In its seventh year, whether you're a beginner or advanced agilist, Agile Tour London continues to be the place where agile just "clicks". Join us for a jam-packed Friday with six tracks of agile talks, workshops and networking! Limited edition Early Access Tickets now through 22 July. Get an extra 10% off with discount code: TM_10 
We're excited that the Seventh Agile Tour London will take place Friday 18 October, 2019 and everyone's welcome! — Check ticket here
London:
Barcelona:
Zürich:
Münich:
Berlin:
Amsterdam:
If you have a free event and would like to promote it to the community let us know! BROWSE HOTTEST JOBS IN TECH STARTUPS
London
 Barcelona
Zurich
Munich
Berlin
Lisbon
Stuttgart
Frankfurt
Amsterdam
Anywhere
More jobs and career opportunities from our clients on Tech Startup Jobs!
LEARN MORE ABOUT EMPLOYERS LOOKING FOR YOU
JOIN LONDON TECH JOB FAIR AUTUMN 2019 HERE:
JOIN ZURICH TECH JOB FAIR AUTUMN 2019 HERE:
JOIN BARCELONA TECH JOB FAIR AUTUMN 2019 HERE:
PARTNER:
JOIN MUNICH TECH JOB FAIR AUTUMN 2019 HERE:
PARTNER:
JOIN BERLIN TECH JOB FAIR AUTUMN 2019 HERE: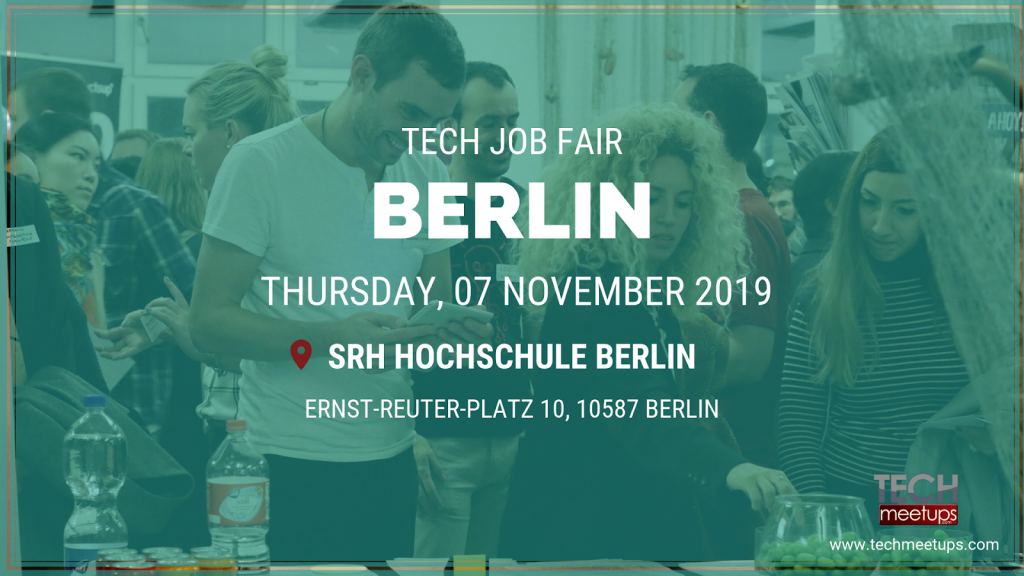 JOIN AMSTERDAM TECH JOB FAIR AUTUMN 2019 HERE: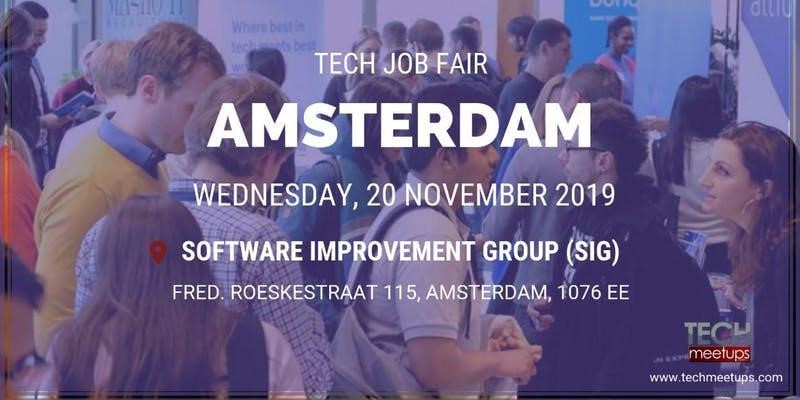 Partner
Follow us on Social Media
TechMeetups Facebook | Twitter | Instagram