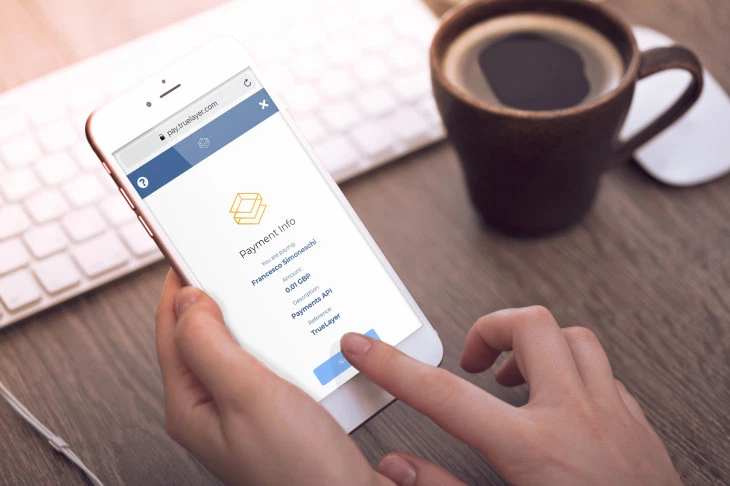 With new financial regulations comes great opportunity, and one London-based startup wants to be the middleman for the open banking era. By providing access to the newly opened data streams being released by major banks across Europe, TrueLayer is here to power fintech startups looking to build innovative financial applications for users. This could be by coaching people to better use their money by accessing recent transactions, comparing financial products to get customers a better deal, or offering more seamless payments or lending options.
TrueLayer is building  APIs that enable turnkey access to the opened banking data without fintechs having to design their own integrations.
TrueLayer streamlines the process, removing the need for fintechs to build and maintain compliance, security, reporting, and administration considerations by outsourcing this to TrueLayer and focusing on its front end, offering and delivering value to customers.
TrueLayer sits between the newly opened up financial data and the fintech companies looking to deliver new services on top of that data. We are glad to announce that the team will be joining us for the London Tech Job Fair  
Check out the Q&A below to follow Truelayer's structure and culture in delivering these life changing tech developments.
1. Who are the creators of your brand? What do they do in life, what are they passionate about?
Our brand is the result of a team effort. It changes and grows along with our people. We are passionate about building a transparent image that is able to describe both our vision, products, and company culture.
At TrueLayer we are trying to shape our brand around our team, rather than branding our team with a pre-established brand. We are not interested in selling a status. We recognise the importance of authentic storytelling. We want our enthusiasm and shared beliefs to be visible to everybody. We want our products to communicate our passion and commitment. We want to learn from our mistakes and inspire others. We want a brand that is fluid, versatile, and able to adapt to our vision. — Mirta Rotondo, Head of Experience Design, TrueLayer.
What's the story behind the creation of your company? What inspired you to start your business?
TrueLayer was founded in 2016 by serial entrepreneurs, Francesco Simoneschi and Luca Martinetti and it is the result of a life-long friendship and successful partnership that goes back in time since 1999. Prior to TrueLayer, they co-founded 3 other companies that eventually got acquired or sold. Francesco and Luca shared a passion for software engineering, product development and making new things while sharing risks, successes, failures and fun along the way.
TrueLayer started with the idea of making bank infrastructure more accessible to be the catalyst of an entirely new ecosystem of open and inclusive financial innovation thanks to new OpenBanking regulation flourishing around the world. The company raised $45M from top tier venture capital investors to foster growth and scale the team. As new challenges arise, Francesco and Luca remain convinced that the biggest assets of a successful venture are the team and the execution, because the idea itself, is just not enough.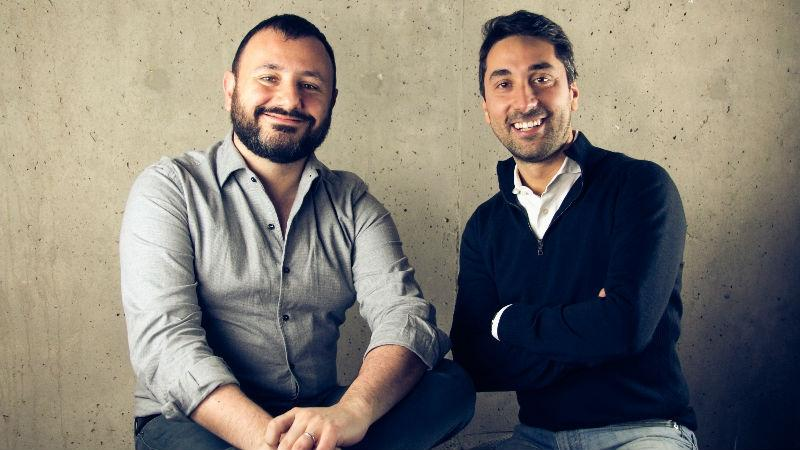 3. What's your current view on the market you work in? What makes you feel like your brand stands out?
Open Banking and PSD2 challenges are: fragmentation, technical implementation, regulatory access, and consumer trust. Our strategy to solve these issues is to build a platform that simplifies complexities, offers products that leverage regulations, and wins consumer trust because of our transparent approach.
4. What's the thing that you appreciate/value/cherish more about what you do as a brand?
We are a startup in an increasingly competitive landscape and we aim to be at the forefront of innovation in the Open Banking space. In order to deliver the very best products to our clients, we believe that we need to think creatively, push boundaries, act fast and take (calculated) risks.
5. Do you have a special story of something unique you did for a client? Something unusual you did as a team, something memorable you'd like to share?
At TrueLayer, our co-founders lead by example. One of the best things about this is that they are often the first people to put up their hands and let the team know that they made a mistake. This was memorably displayed by our CTO, Luca, when it came to an overnight service issue that was promptly fixed in the early hours of the morning. The transparency and honesty shown when things go wrong helps cultivate a safe space for people to take risks and encourages full ownership of work.
6. What's your company culture like? What is it that you want to represent?
At TrueLayer, we execute, build, make, and do things . We are all responsible for and care about the overall success of the company, from our product to our people to our processes. Each and every person is empowered and encouraged to impact the business in positive ways. If you see a problem, we want you to go right ahead and sort it (then say it!).
7. What is your team like? How do you work?
People matter at TrueLayer. We believe that we will win together as a team. We are not here to compete with one another but rather to support, collaborate and bring out the best in one another. We celebrate each other's unique traits and value individual strengths while recognising that we all have weaknesses. This is a place where each person can be their authentic TRUEself.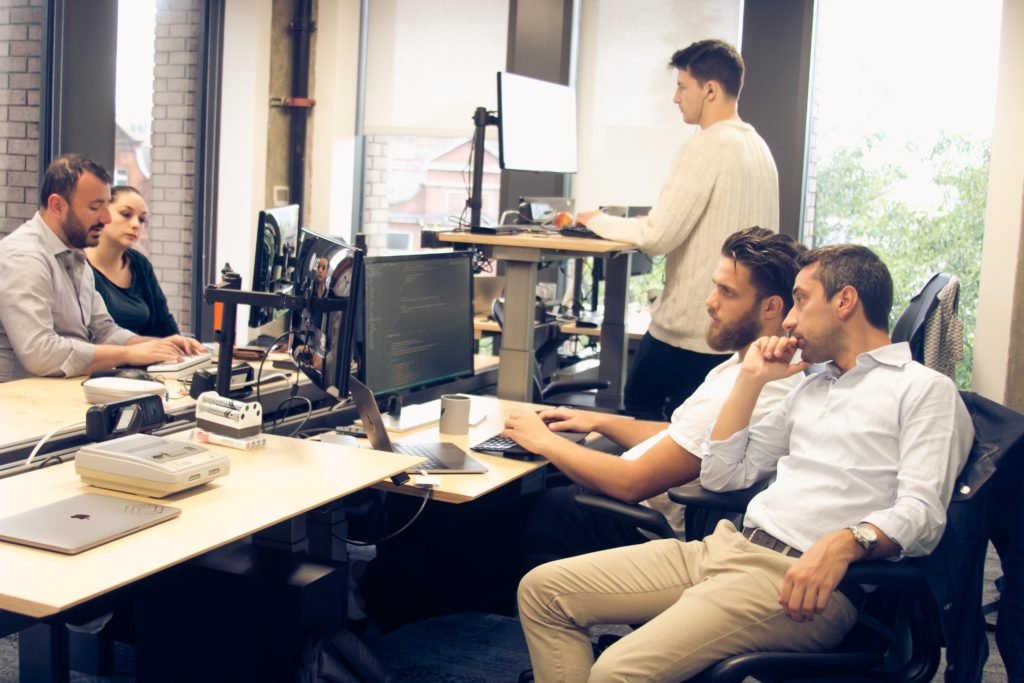 8. What kind of people are you looking for? Who's the best match for your team?
We are looking for bright people who can own their role but who are also not afraid to get involved in other areas of the company. We hire for smarts and potential. We want people to come in, own their role and make a TRUEImpact in the business and on our customers.
More specifically, we are looking for:
All sorts of Engineers
Product Managers
Client Support Advisors, some technical and some less technical
Legal counsel
9. What benefits and perks do you offer your employees? What's the biggest plus of working for you?
The biggest draw to working at TrueLayer is that we have a very flexible working style. It is completely built on trust with no micro-managing. We hire people who are the experts at their roles, and we trust them to complete their tasks no matter what time they start or leave the office. Our flexible working culture means that we never overwork for the sake of office hours.
We also have enhanced maternity and paternity leave, well above the government standards.
Everyone is entitled to a  generous learning budget, private healthcare that covers everyone from the day they start at TrueLayer, and a work from home policy as well as meaningful equity options in the company.
Aside from this – annual retreats, regular socials, a well-stocked drinks fridge (alcoholic and soft) and snack bar that's open all day, any day.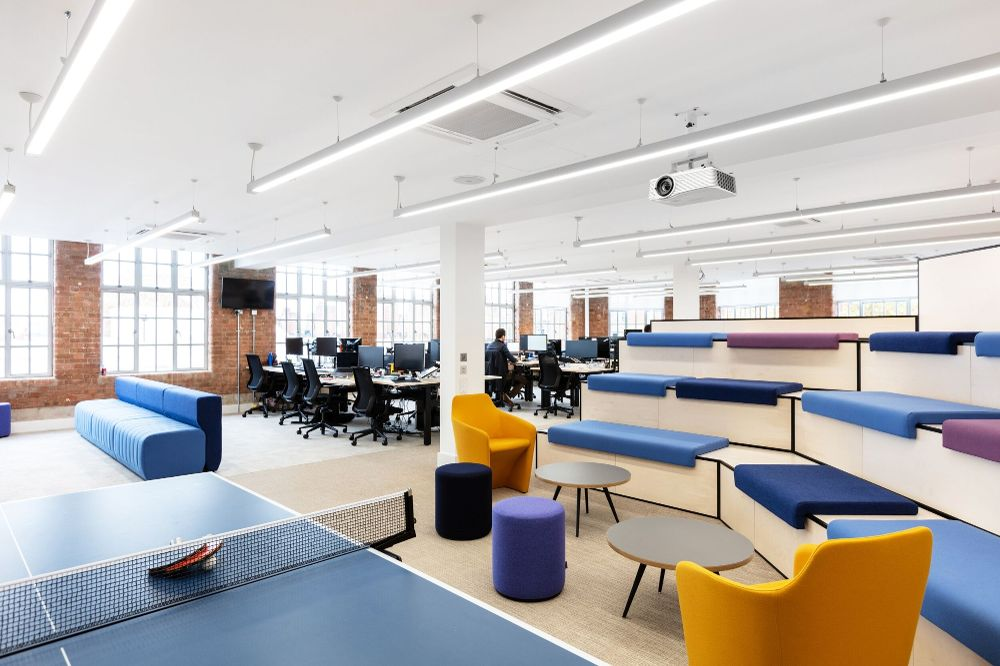 10. What are your goals and plans for the future? What's your biggest ambition?
At TrueLayer, we build universal APIs that allow companies to securely and efficiently access their customers' bank accounts to share financial data, make payments and validate their identity.
Our ongoing goal is to power the new era of financial innovation by growing the Open Banking economy in Europe, and beyond.
For more information visit Truelayer at their homes Website  Facebook  Twitter 
See you in London!
Whether you are looking for a job, your next co-founder or recruiting your tech talent, London Tech Job Fair is an event to attend on 26th September 2019 . Visit  for more information about the events and how you can get more out of the experience and also get yourself a ticket to an event!
Website: Techmeetups.com  visit and treat yourself to a community of tech business events and support!
TechMeetups.com 8 years. 21 cities. 68 job fairs. 1100+ hiring companies. 60,000+ job seekers.