Its almost 4 months since my last blog which shows three things – 1. my reluctance to write 2. my need of a writer / blogger / PR 3. I was genuinely busy coding & finishing off our Product.
I thought this blog title should be – 'We wanted to build a MVP but … oops I did it again … built a platform instead!' which is what it feels like at the moment. I have to stop building it and open it up for beta users!
9 long months have gone by wrestling with the app stack, new way of reactive coding and what our requirements are to finally come up with a platform that the team are actually using ! (as opposed to being forced to use by the boss a few months ago) !
We now have most of our processes as projects – Sales, Marketing, Social Media, Leadgen, Tech Support and also each and every event we plan.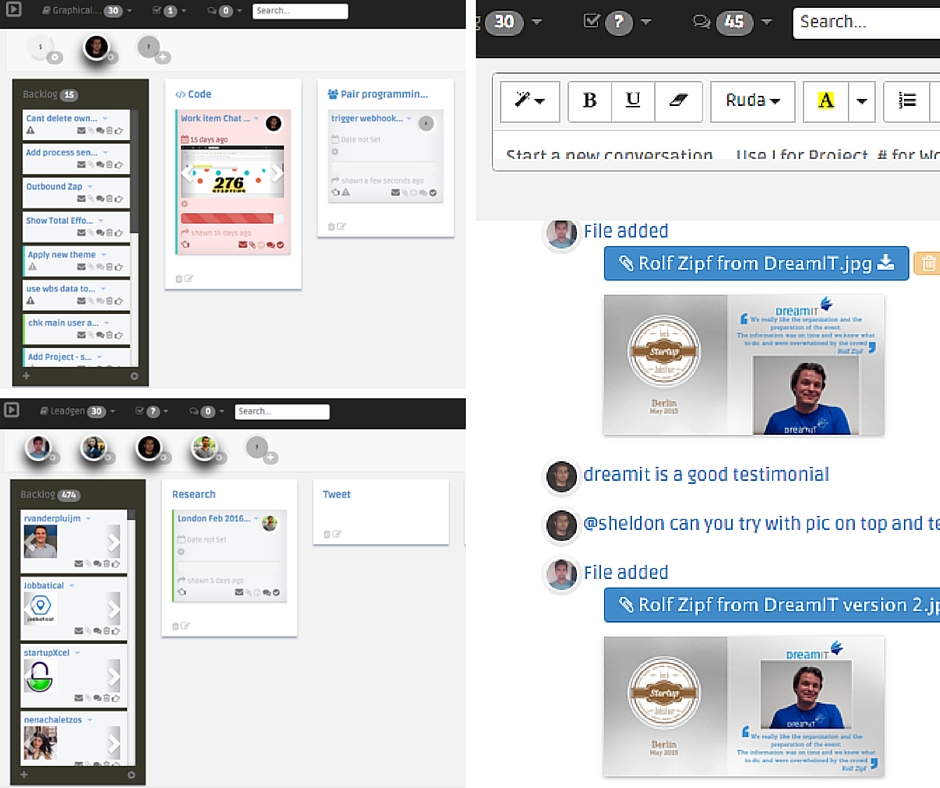 and have replaced our major tools – Basecamp, Highrise & Yammer is on its way out ! This was our primary goal from the start having a tool thats a combination of the 3.
To come up with the platform we focused on what Tech Startups do best to deliver value and came up with 9 things that we felt we had to cover :
Team collaboration 
Leveraging expertise 
Total visibility 
Work traceability 
Continuous learning 
Value focus 
Measure metrics 
Adapt & customise 
Integrate with other solutions 
So over the next few weeks I would be writing a bit more about each of these areas and how we tackle it in Graphical.IO which will hopefully give readers an idea about the platform and also start a conversation on how we can make it better.