By Derek du Preez | Computerworld UK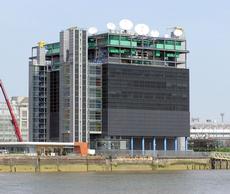 It has entered into a definitive agreement to buy 100% of the shares of FXall for $22 per share in cash. Thomson Reuters has agreed to acquire FX Alliance (FXall), an independent global provider of electronic foreign exchange trading solutions to corporations and asset managers, for which it will pay $22 (£14) per share in cash for 100 percent of the shares.
The agreement will see Thomson Reuters launch a tender offer, which the FXall Board has unanimously resolved to recommend that all shareholders accept.
Technology Crossover Ventures, FXall's largest shareholder, Phil Weisberg, chairman and chief executive officer and John Cooley, chief financial officer, who collectively own 32.5 percent of FXall's outstanding shares, have already agreed to tender their shares into the offer.
The companies point to complementary customer bases and long-standing relationships with bank liquidity providers as the core benefits of the deal.
"Thomson Reuters and FXall have established leading positions in complementary aspects of electronic FX trading," said Abel Clark, managing director orf Marketplaces at Thomson Reuters.
"This combination will enable us to provide our customers with integrated management of trades through the entire lifecycle, delivering the benefits of a more streamlined trading process and more efficient execution."
Thomson Reuters also recently acquired London-based mobile platform and product development firm Apsmart in a bid to bolster its mobile capabilities.