We're continuing to show you more of American Express as there are only two more events left for them to join! Make sure you are with us with in Berlin and Amsterdam, but meanwhile, have a look at what they say about leadership.
Have a fun read!
In today's highly competitive and polarized environment, any movement or cause needs energetic and effective leaders. This is especially true in the social sector, which is chronically understaffed and undercapitalized. Therefore, truly successful and sustainable leaders need to combine the skills and attributes of both leadership and management. They require a vision as well as the ability to execute it.
Recently, I was asked my perspectives on leadership at an American Express Leadership Academy program hosted at the Aspen Institute in Colorado. The Leadership Academy program was designed to develop the next generation of leaders in the nonprofit and social sectors, and this session included a diverse group of outstanding representatives of social sector organizations from around the world.
Here are some of my thoughts on this intersection of leadership and management:
There are writers, philosophers and academics who have tried to describe the difference between leading and managing. For example, Harvard Business School Professor Abraham Zaleznik, who wrote extensively about leadership, argued that managers embrace process, seek stability and control and resolve problems quickly while leaders tolerate chaos and lack of structure and are willing to delay closure in order to understand the issues more fully.
Kenneth Chenault, the former CEO of American Express, always speaks of the role of a leader as defining reality (the management side) and giving hope (the leadership side). Now, that sounds easy, but it's often hard to understand exactly what is going on in your organization and the world around you, and then to translate it in a way that is both accurate and hopeful to the people in your organization.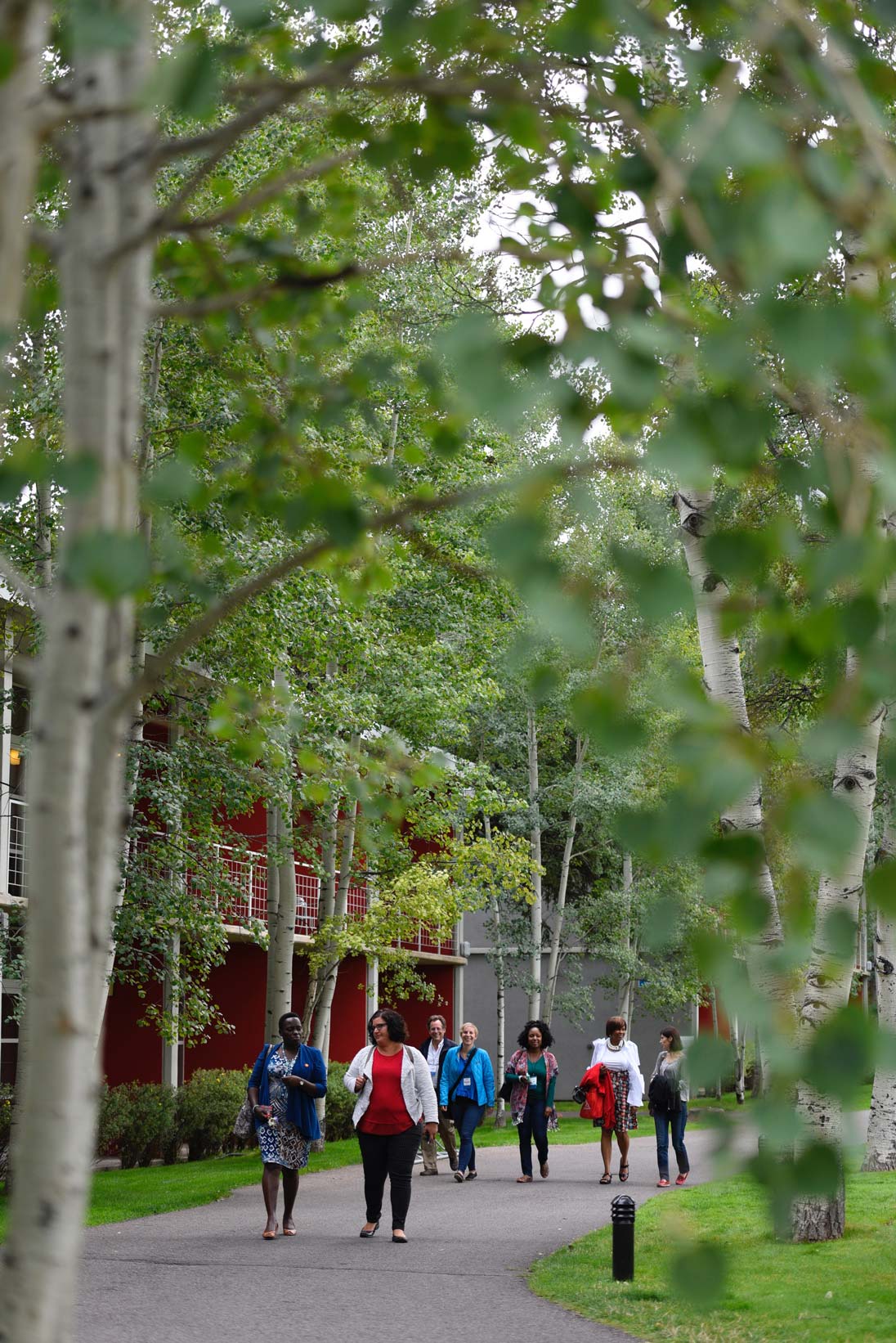 To navigate these challenges, the successful leader requires the following four Ps:
First, a leader needs a Purpose. Call it a vision or a mission or a passion or an ideal or a cause or a calling, but successful leaders need to be pointed in the right direction, and they need to be able to inspire others to join in their pursuit.
Second, a leader needs a Plan. Again, call it a strategy or a roadmap or a set of goals and objectives, but successful leaders need to not only know where they are headed, but how to get there. A destination is not enough – putting one foot in front of the other is the key to achieving visionary goals.
Third, a leader needs People. Successful leaders have followers that are committed to the Purpose and the Plan, and are motivated to part of a movement or community or group that is bigger than a sum of its parts. Leaders need to be able to motivate those people to walk the talk.
And finally, a leader needs Power. Power can come from people or money or ideas or capital or some kind of other resource, but an engine needs fuel to move forward. Leaders need to be able to marshal these resources in support of their cause.
Contemporary leaders also need to be inclusive. Taking a cue from team sports, every member of the team has a critical role to play, and the success of the team is dependent on everyone being able to fulfill those roles successfully.
Likewise, everyone should have the right to voice their opinion and have a say in the decision-making process. That doesn't mean that the team needs to arrive at a consensus on every issue or that the team is an absolute democracy, but if a leader hires people with different points of view (which I think you should), then they need the freedom and authority to voice those opinions and points of view.
Harold Geneen, the former CEO of International Telephone and Telegraph once said that leadership cannot be taught; it can only be learned. On-the-job training and constant improvement is imperative for success as a leader today. For me, learning how to persuade people to do things without telling them that they must, and helping people find the answers to their questions without giving them the answers is a large part of the leadership journey. But, providing the necessary structure and resources for people to do their jobs is part of the challenge as well.
Doing the right thing requires the Purpose, Plan, People and Power to do it right.
Portions of this blog first appeared on Forbes.com
If you have a comment or question, please follow me on Twitter at @timmcclimon and start a conversation there. Thanks for reading and sharing this blog posting with friends and colleagues.
Original article here.