Origainal post by OSCAR WILLIAMS-GRUT, Business Insider UK
Office space Level39 in Canary Wharf is the biggest hub of fintech talent in London, and possibly the world.
It's home to more than 170 startups, ranging from one-person operations to teams of 30-plus. Despite its name, Level39 now takes up three floors.
We've picked out the 15 most exciting companies based in the space, ranking them based on which we think have the potential to become the next TransferWise.
As well as pure fintech firms, we've also included startups based there that work in areas like cyber security or customer engagement. For many of these businesses, the majority of their clients are finance firms.
That's why they have based themselves in the heart of Canary Wharf, home to the headquarters of big banks like HSBC, JPMorgan, and Barclays.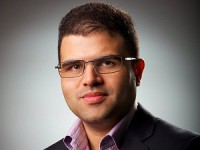 15. CityFALCON, uses Twitter to give traders investment signals.
Raised:£250,000.
Founded: 2014.
What it does: Crowd curated stock and investment news from Twitter and traditional news sources.
Why it's hot: CityFALCON is one of the finalists in Twitter's first global startup competition Hatch, and is the only fintech company on the 10-strong list. Founder and CEO Ruzbeh Bacha worked in corporate strategy at Skype before starting the company.
14. Darwinex, lets investors back other individuals' trading strategies.
Raised: $4.6 million.
Founded: 2012.
What it does: A forex trading platform that lets investors back independent traders' investment strategies and also breaks down the risks involved.
Why it's hot: The FCA-approved platform has been on-boarding traders but will soon open its doors to investors, with over 5,000 on the waiting list to invest. Foreign exchange industry website LeapRate says it has the potential to be "the next big thing."
13. doPay, lets companies pay employees in emerging markets on their mobiles.
Raised: $3.7 million.
Founded: 2014.
What it does: Mobile money provider that lets companies pay employees who don't have bank accounts.
Why it's hot: Level39 boss Eric Van der Kleij raved about doPay during a recent visitand the startup was part of Barclays Techstars accelerator programme. It recently launched in Egypt, working with Barclays and Visa there, and is planning to roll-out across the Middle East, Africa, and India soon.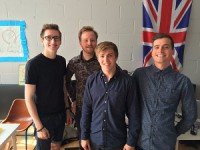 12. LootBank, student-focused mobile money management with a prepaid card.
Raised: Midway through funding round.
Founded: 2014, launching this year.
What it does: Student-focused mobile money product, with a prepaid card that can be managed from an app.
Why it's hot: While half the company are still students and it has yet to launch, LootBank is already talking to Royal Bank of Scotland. The bank is interested in the speedy and easy way the startup has developed for on-boarding customers, particularly foreign students coming to the UK for the first time.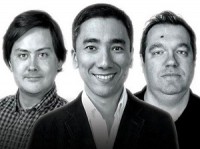 11. Behavox, employee monitoring system to spot rogue traders and market abuse.
Raised: $200,000.
Founded: 2014.
What it does: The startup's employee monitoring platform pulls data from phone calls, emails, internal chat systems, and trading data to spot rogue traders and market abuse.
Why it's hot: The system was built by 2 veterans of software titan Oracle and Behavox's CEO is a former Goldman Sachs analyst, giving them serious chops in both finance and tech. Microsoft and Google have both put money into the company. Behavox has just completed a pilot with a major bank and is about to roll-out its system across the bank's London and New York operations.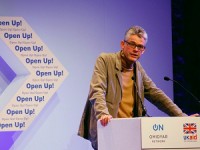 10. OpenCorporates, the world's largest database of open company information.
Raised: Bootstrapping.
Founded: 2010.
What it does: The world's largest open database of companies with data on over 84 million companies in 104 jurisdictions.
Why it's hot: Recently awarded the Open Data Business Award by the Open Data Institute, which was co-founded by world wide web inventor Sir Tim Bernes Lee. Customers include LinkedIn, Stripe, the World Bank, and the US Government.
See the rest of the story at Business Insider
Join our event London Fintech Startups #TMUFintech @ Thursday, 24 September 2015 from 18:00 to 21:00 (BST)