When interacting with an app or website, you just want it to work. You want the navigation to be user-friendly and the app to be bug-free. Testbirds helps companies to test with their end-users through their innovative crowdtesting platform. With the feedback, they're able to optimise the usability and functionalities of their digital products. Read on and learn more about Testbirds.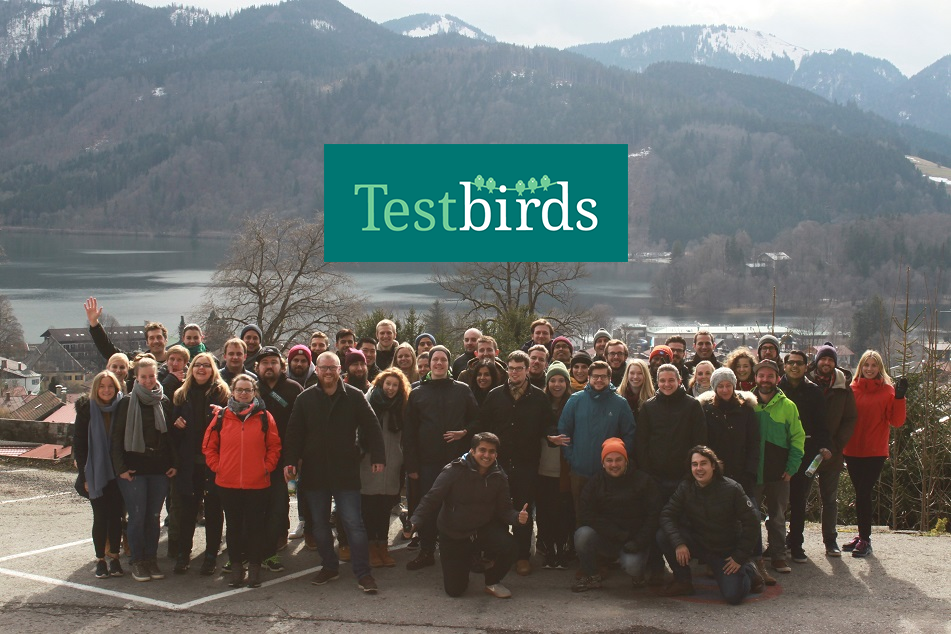 Testbirds will be joining us this coming 11th of April for our Amsterdam Tech Job Fair. They offer crowd and cloud testing solutions to enable clients to optimise their digital products such as apps, websites and other connected devices. This is done with the help of real users all over the world and powerful testing technology – always on the hunt for functionality and usability issues.
Continue reading below to get to know their story, culture, and the benefits of joining their team. They personally provide this info for you!
Don't forget to sign up here!
Who are the creators of your brand? What do they do in life, what are they passionate about?
Ever since Philipp Benkler, Georg Hansbauer and Markus Steinhauser created Testbirds back in 2011, they have passionately been working towards their dream of a world in which bugs and usability issues are long gone. The company has now grown from a small start-up to an internationally operating company with 100 employees in offices in Munich, Amsterdam, London, and Stockholm, serving over 600 clients around the world.
The human aspect of today's connected world has always been the main focus. That is why Testbirds has developed crowdtesting solutions, to enable companies to test for usability and functionality issues directly with their end-users. With the feedback, clients can optimise their digital products, such as apps, websites, and IoT-devices.
What's your company culture like? What is it that you want to represent?
Although we are steadily growing and developing, we hold on to our startup flair. A part of that is reflected in our working environment, which promotes productivity through satisfaction. It's important for us to let our employees create a working environment that makes them feel good and that fosters productivity and creativity. We support that through flexible working hours, free lunch, fruits, and drinks for the Amsterdam office amongst much more. Also, twice a year during out Bird Fly Out (BFO), we get the entire company together for some amazing team building and a lot of fun activities. We actually just finished one last week.
What kind of people are you looking for? Who's the best match for your team?
Self-leadership is something we treasure in the Testbirds team. We are looking for people who truly enjoy taking ownership of their responsibilities and who bring their ideas to the table. With that said, it is also very important that you are a team-player as we take our team spirit very seriously. Both in meetings as well as in the regular FIFA or Towerfall sessions after lunch.
What benefits and perks do you offer your employees? What's the biggest plus of working for you?
At Testbirds you will be working with an amazing team of people from all over the world, and we offer a flat hierarchy in which you can continuously grow. As mentioned before, there will be a lot of room to implement your own ideas and initiatives. In addition to that, you always have the opportunity to attend internal and external development programs. Our office is situated only 10 minutes from Amsterdam's Central Station. Furthermore, there are plenty of occasions to travel to our other offices in Munich (Bird Fly Out!), London or Stockholm (office hop).
—
Testbirds welcome candidates with professional working experience as well as candidates who are fresh from college.
Join us at our Tech Job Fair in Amsterdam and take the opportunity to talk to the Testbirds team. Visit their website to know more about them. Want to get their latest updates? Follow Testbirds on Facebook, Twitter, Instagram, and LinkedIn.