Are you developing innovative applications? Are you tackling a big data problem? Is your product or service data intensive? If the answer to any of these questions is "YES", come to the SAP Startup Forum – Singapore for a day of collaboration and learning focused on innovative trends and technologies.
A unique opportunity!
SAP is looking for promising startups interested in developing their solutions on top of the enterprise application platform SAP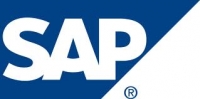 HANA. By handling massive volumes of structured and unstructured data entirely in its in-memory database, SAP HANA enables applications and analytics to execute their data intense operations right where data resides. In doing so, SAP HANA helps customers to achieve performance improvements of up to 100 000 times compared to traditional, disk-based databases while running non-disruptively alongside the existing technology landscape.
When and where?
September 6th, 2012 (Thursday)
8:30pm – 4:00pm                                                                                      
SAP Asia Pte Ltd
30 Pasir Panjang Road
Mapletree Business City
Singapore 117440
About Techmeetups:

TechMeetups has been setup to create a global network of Tech communities from San Francisco to Sydney. We believe that Tech communities are isolated and great things can be achieved if we connect within our cities and outside our borders. Our goal is to create a global Tech cluster of over 50 inter-connected Tech communities by 2013.
 Membership to our communities is free and anyone thinking about doing their own Startup and wanting to bounce ideas off each other, meet potential partners or investors in their city or even connect with like minded individuals in other parts of the world are welcome to join our groups! TechMeetups is all about YOU so come along, join us and lets connect to form a truly global tech community!