Helping SMEs work smarter
Built from the ground up based on customer feedback
Powered by a strong entrepreneurial spirit, CEO and founder Jeroen De Wit started his own web design agency during college together with co-founders Willem Delbare and Mathias De Loore. A customer's request for project management components prompted the idea to build a standalone software application – from the ground up.
Eventually, they switched their entire focus to supporting and developing their new CRM software. Teamleader was founded in July 2012, and grew organically from a customer-centric philosophy. The CRM module, the beating heart of the tool, was built from scratch, based mainly on customer feedback.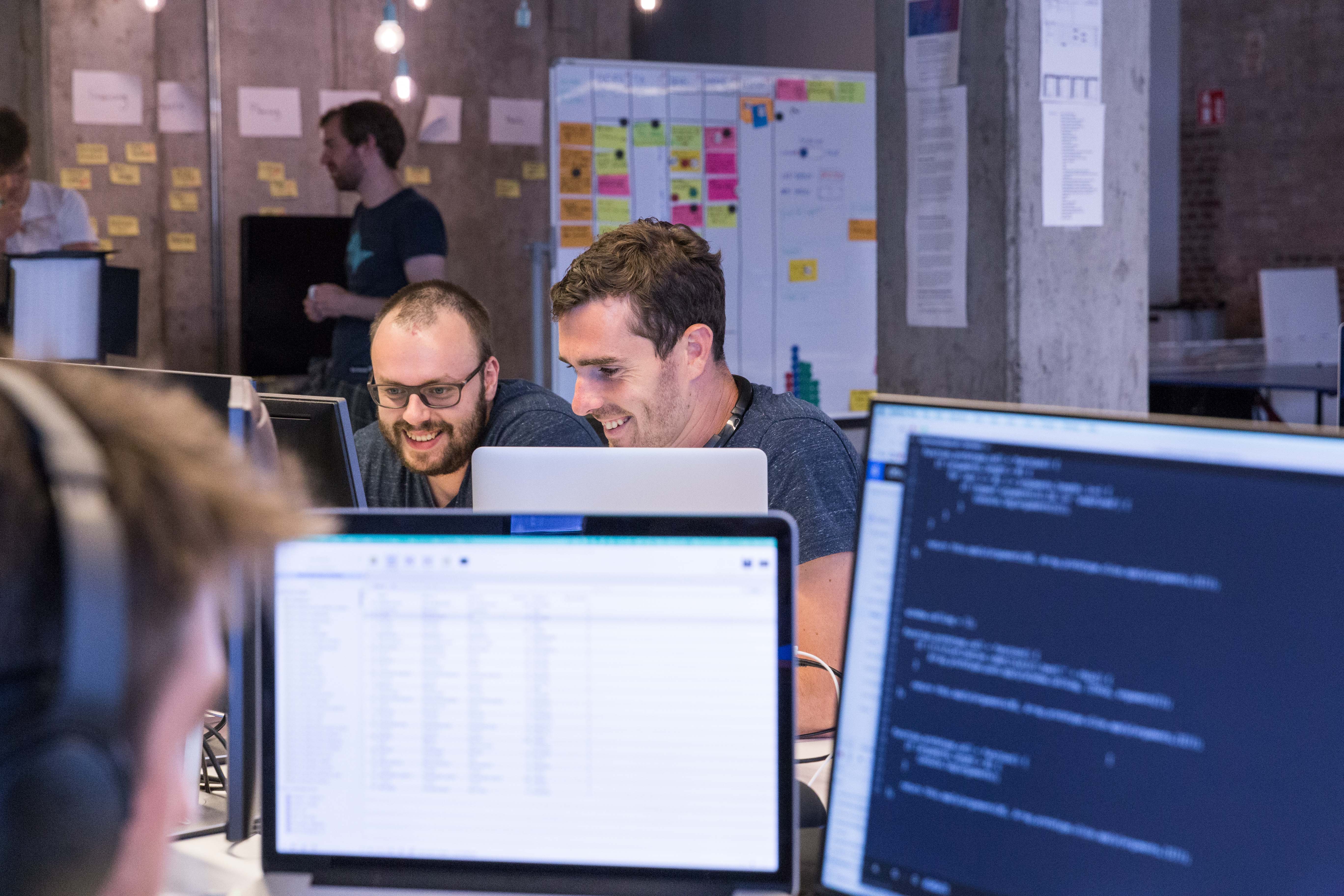 Growing at rocket speed
Teamleader is in constant flux. Once Teamleader began to take shape, funding was raised through 3 consecutive funding rounds: a Seed Round of €1 million in May 2014, Series A of €2.5 million in May 2015, and Series B of €10 million in November 2016) to further fuel our growth. We're excited what the future holds!
Teamleader goes Europe
Over the course of two years, Teamleader opened offices in Amsterdam, Berlin, Madrid, Milan, and Paris. Teamleader now counts 170 employees and is still growing strong.
Our trophy room
In the last 5 years, Teamleader has earned public recognition with numerous national and international awards and nominations.
·         HenQ Award at The Next Web Europe Conference
·         Nominated for Deloitte's Rising Star Award 2015
·         Startups.be's Tech Startup of the Year 2015
·         UNIZO's Most Promising SME of Flanders 2016-2017
·         Team Award & Hero Award at Customer Success Hero Awards 2017
·    CEO Jeroen De Wit was named one of the 10 best CEOs in IT by Dutch online magazine Computable.nl
Deloitte Fast 50 Award for fastest -growing Belgian technology company
On a continuous mission
Every day, our passionate team works hard to improve our product in our mission to help SMEs work smarter. We will do everything in our power to help customers focus on what matters most.
Ready for a one-of-a-kind experience?
Join a passionate team and contribute to the success of a fast-growing company
Better culture means better business. We want to create an environment where everyone thrives professionally and personally, and offer a truly great place to work.
Our company culture sets us apart and makes working at our company a unique experience.
Teamleader is a vibrant, fast-growing scale-up with gifted people, offering plenty of opportunities to grow, work on impactful projects, and develop yourself as a professional
Open feedback culture
We want to work together to further develop Teamleader's success and help each other along the way. Above all, we value honesty and transparency in the workspace. If a strategy or tactic isn't doing the trick, we want to act fast and shift gears quickly.
Create a real impact
Someone has a great idea? We're all ears! Since we're growing at rocket speed (in 2016 we hired more than 80 new colleagues and gained more than 3,000 customers), everyone has the power to contribute to the success of Teamleader.
Continuous learning opportunities
Everyone at Teamleader gets the proper tools to develop themselves further. Each employee receives a personal perks budget to grow and polish their skills as a professional. What's more, you might even catch us crawled up in a corner reading a business book or listening to a podcast. Or practicing pool, doing FIFA flair shots or table tennis forehand smashes. Because, well, why not?
We're one team, no matter what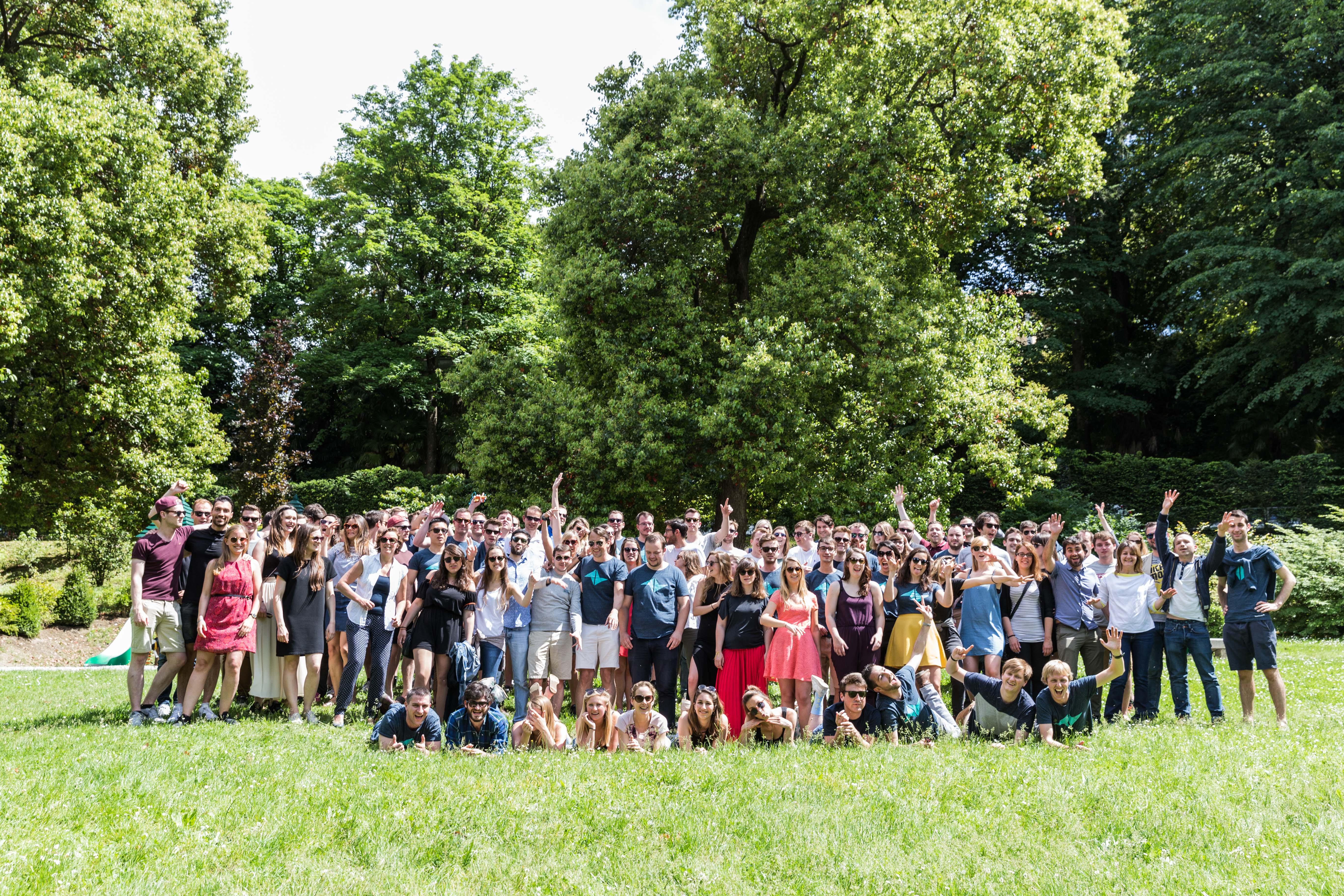 At Teamleader, we can count on each other: we'll help you tackle your workload after you've been ill, we'll lend a hand across departments and let you have that last Snickers bar if you feel you've earned it. Plus, we love to spend some time away from our desks and organise plenty of teambuilding activities such as sports and outdoors activities, as well as workshops, and training days. In fact, there's rarely a dull day at the office. Our offices ooze a certain energy that's contagious, electrifying even. The Teamleader crew is an energetic bunch of people; a team you'll soon learn to love.
Growth opportunities
Working alongside so many young, ambitious people (the average age of our employees is under 30) it's key to offer possibilities for self-empowerment and growing your career. When you start your Teamleader journey, you're in for a hell of a ride. We offer the opportunity to explore new career paths in other departments or gain more responsibilities as you grow – as long as you prove you're up for the job.
Great news for all you techies out there! Teamleader joins us the Amsterdam Tech Job Fair Autumn 2017 on Wednesday November 29 at 18:00 at the WeWork coworking office spaces Weteringschans.
Interested in attending? Book your tickets now https://www.eventbrite.co.uk/e/amsterdam-tech-job-fair-autumn-2017-tickets-30886220517