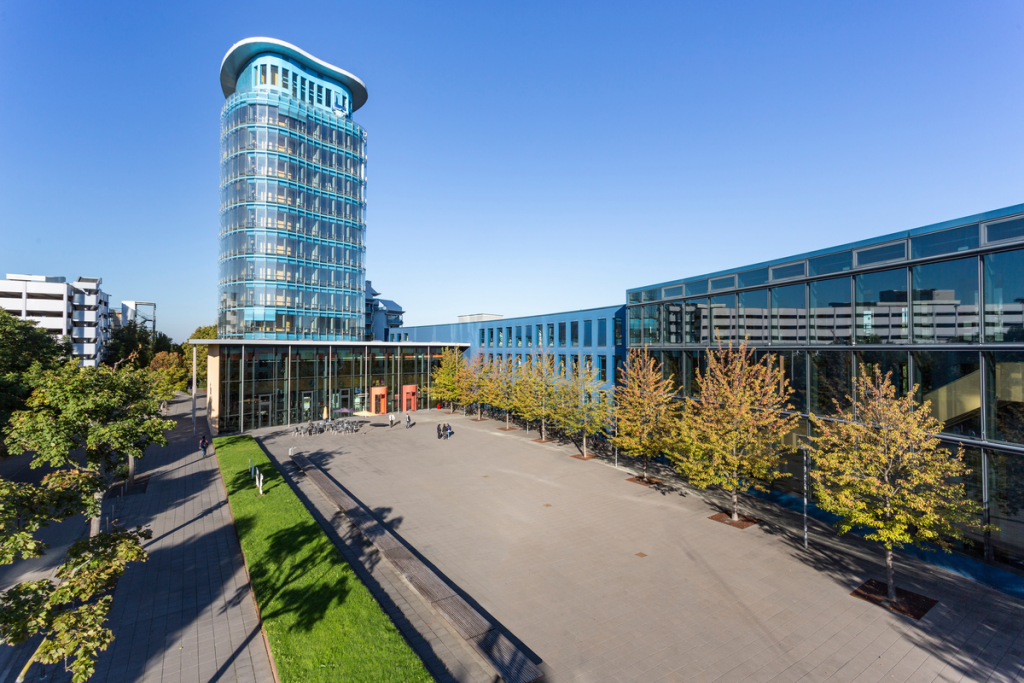 SRH Hochschule Berlin is a state-accredited university that offers Bachelor's, Masters and MBA programmes in English and German. With a focus on both management and technology, they provide students with a high-quality, international education that equips them with a profound theoretical background, fosters their soft skills and helps them gain real-life business experience in projects and internships. Upon graduation, students are prepared for international management positions around the globe
With 28 study programmes, 88 partner universities in 37 countries and a well equipped and experienced team of 23 professors, SRH Hochschule is a foundation of creative, focused, skilled, diversified management and tech talent and home of passionate entrepreneurs. We are glad that the team will be joining us for the  Berlin Tech Job Fair. Help yourself to a ticket here!
Here is a brief look at the university structure, culture, services and activities.
WHO WE ARE
The Berlin School of Management and the Berlin School of Technology (formerly SRH Hochschule Berlin) are part of SRH Berlin University of Applied Sciences, a private, state-recognised and accredited university located in Berlin and Dresden.
The five schools of SRH Berlin University of Applied Sciences combine modern management and entrepreneurship, media and creative industries, technology and IT, music and sound design in modern study programmes.
All schools focus on hands-on project work in small teams, individual learning experiences, and personal supervision by lecturers with real business experience.
In short: learning according to the CORE principle.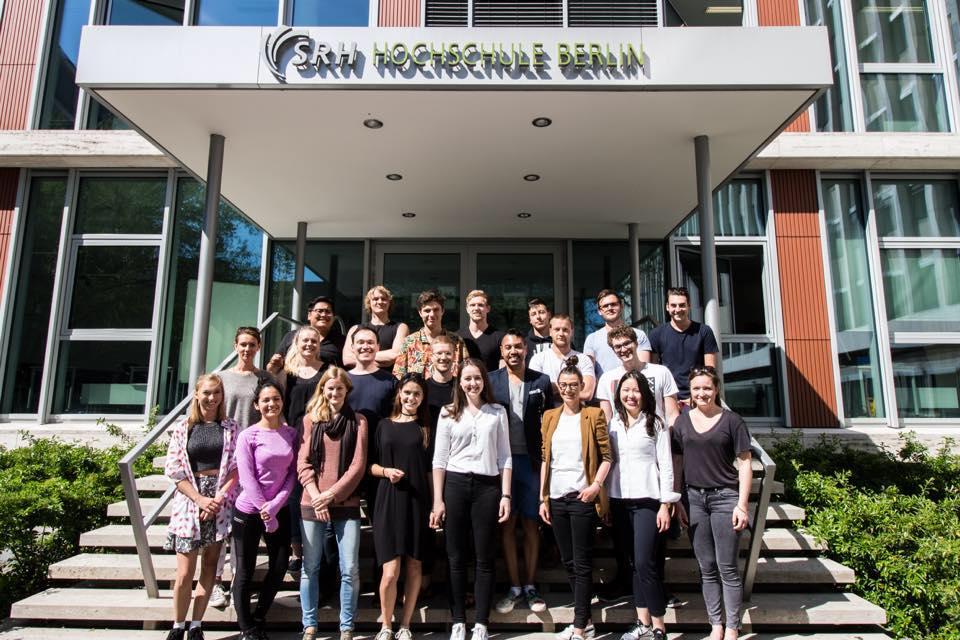 BACKGROUND
In 2019 the three Berlin SRH sister universities SRH Hochschule Berlin (incl. Campus Dresden), SRH Hochschule der populären Künste and design akademie berlin, SRH Hochschule für Kommunikation und Design merged into the new SRH Berlin University of Applied Sciences.
The former SRH Hochschule Berlin was founded in 2002 and has been part of SRH Holding since 2007. The shareholder is SRH Higher Education GmbH.
The 26 German and English-speaking Bachelor's, Master's and MBA programmes – with different managerial and technological foci – are accredited by FIBAA (Foundation for International Business Administration Accreditation).
With approximately 1000 students from over 85 nations, The Berlin School of Management and the Berlin School of Technology do not only have a The international student body, but the intercultural orientation is also part of our everyday teaching and business approach.
The close network includes numerous partner universities and renowned companies in Germany and abroad.
WHAT SETS US APART
International focus
Our international orientation is our main focus. It is reflected by our teaching staff and students who come from more than 60 nations. We all get to know different perspectives and have the opportunity to train our intercultural skills. Compulsory language classes in English or Spanish and the international content of the study programmes broaden our students' horizons.
Excellent study conditions
Teaching at SRH is characterised by innovative course contents, small groups and mutual exchange. Our professors are experts in their field and are committed to helping their students succeed.
Personal development
Personality is as important for professional success as expertise and leadership skills. We teach our students how to solve problems with an interdisciplinary and goal-oriented mindset. The development of organisation and communication skills are of utmost importance to us. During the seminars our students can practise new techniques before they apply them in projects and internships.
A broad range of services
We want our students to focus on their studies. That's why we aim to reduce bureaucratic hurdles and provide different support services and service facilities to our students. We help each and every student in choosing an internship, spending a semester abroad or finding different financing options.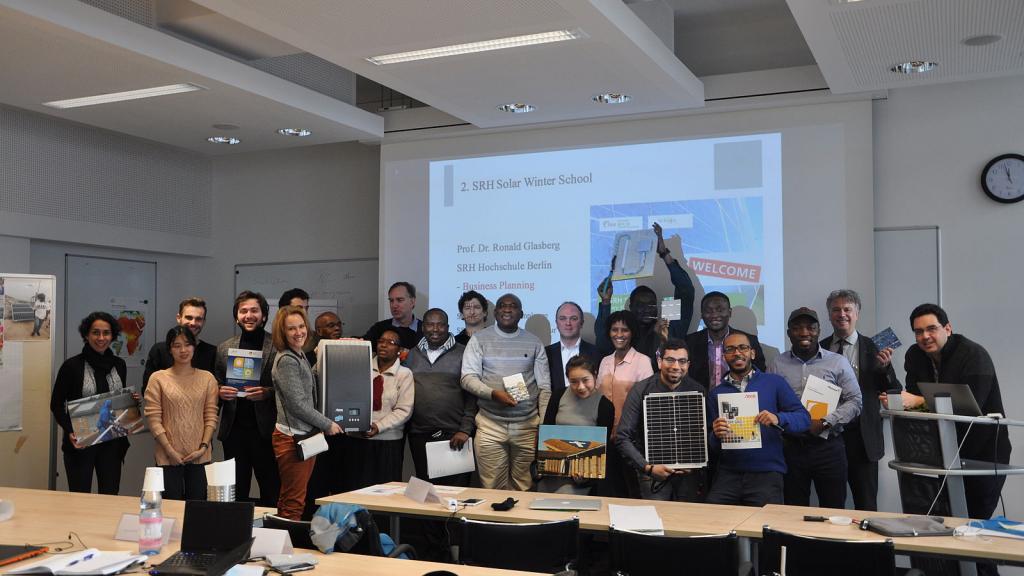 THE FUTURE
Well prepared for the job market
Master's and MBA students take part in Assessment Centre Training
The first Assessment Centre Training with Laura Creon, psychologist and Research Associate in the German B.A. Business Psychology programme, took place on 21st June at the SRH Start-up Lab Berlin. During the training, Laura taught MBA and Master's students how to prepare for an assessment centre and how to leave a positive impression on potential employers.
Assessment Centres are a popular method among big companies to evaluate and select candidates for management positions. Other training offered during the Career Preparation Phase in the summer semester 2019 were dedicated to topics such as personal branding and business etiquette.
Visit Services and Facilities  University News  Entrepreneurial Success Space for more information
SRH Start-up Lab Berlin: Put your ideas into action!
The SRH Start-up Lab of the Berlin SRH universities is an area to meet up, to exchange ideas, to experiment, to work, to study, to relax and to party. It supports our students in developing their entrepreneurial personalities.
The Lab is equipped with workstations, whiteboards and wifi and is open to our Berlin and Dresden students and all students of SRH Hochschule der populären Künste (hdpk) and design Akademie berlin, SRH Hochschule für Kommunikation und Design.
Aside from talks, workshops, meetups and other events, the lab offers advice on all stages of the company founding process.
We are pleased that we can further support our students in finding their entrepreneurial future!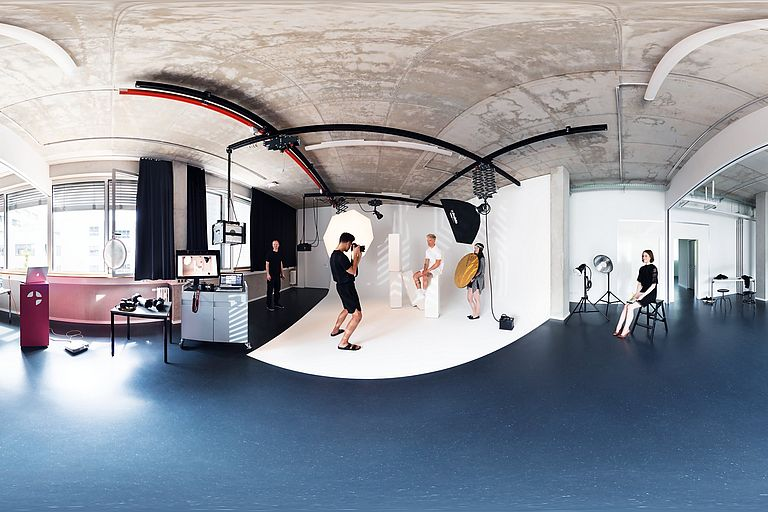 Find SRH Hochschule Berlin at Website  Twitter  Facebook  
See you in Berlin!
Looking for a job, your next co-founder or recruiting your tech talent? Berlin Tech Job Fair on 7th November 2019 is an event to attend. Visit Tech Events for more information about the events and how you can get more out of the experience and also get yourself a ticket to an event!
Website: Techmeetups.com visit and treat yourself to a community of tech business events and support!
TechMeetups.com 8 years. 21 cities. 68 job fairs. 1100+ hiring companies. 60,000+ job seekers.