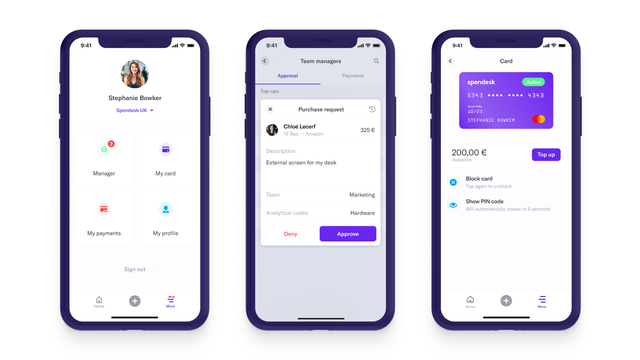 Few people enjoy juggling a bunch of different systems. It slows them down, creates more manual work and isn't a delightful experience. That's why Spendesk is giving companies one easy place to control, manage and track the entire spending process.
Companies that trust and empower their people are able to move faster, do better work and ultimately be more successful. Spendesk is the ideal platform to provide a simple framework and clear rules, to set expectations that a company can easily meet.
The software saves time and money by managing all company subscriptions in one place.
We are glad to announce that the Spendesk team will be joining us for the Berlin Tech Job Fair
Check out what the team had to say about their structure, culture and products in their response to our queries.
Who are the creators of your brand? What do they do in life, what are they passionate about?
We're an international team with 15 nationalities represented today. Within one year, we grew from 20 to 120 people, and we cannot wait to welcome many more newcomers to our tribe. We have bold goals and we work hard together as a team to achieve those, but after a good day at work you'll often find us in one of the bars around the office chatting away over a drink.
What's the story behind the creation of your company? What inspired you to start your business?
We believe that the way we pay for things at work is broken. In our private lives we can pay for anything with only a few clicks – at work it's very different. Despite all the technology we have available today, the majority of companies manage operational spending still like it's 1995. They rely on old fashioned, fragmented and inefficient processes and systems (e.g. shared company credit cards, manual expense reports, out-of-pocket payments for employees, petty cash)
At Spendesk we believe that businesses can spend smarter with one platform that covers the whole process end-to-end. With flexible payments, approvals and automated receipt capture, finance can decentralize operational spending across the business without any loss of control, while employees benefit from streamlined expense and invoice management.
Founded in 2016 by Rodolphe Ardant, Jordane Guily and Guilhem Bellion at French startup studio eFounders, Spendesk now serves more than 1,500 businesses in 30 countries across Europe. Spendesk recently raised a €35M Series B with Index Ventures, bringing the total raised to €45M.
What's your current view on the market you work in? What makes you feel like your brand stands out?
Spendesk provides the only real spend management solution covering the process end-to-end.
Spendesk is the first spend management software built for both employees and finance. Employees can easily pay for what they need at work while finance stays in control.
Spendesk is scalable. Many fast-growing companies across Europe grow with our solution.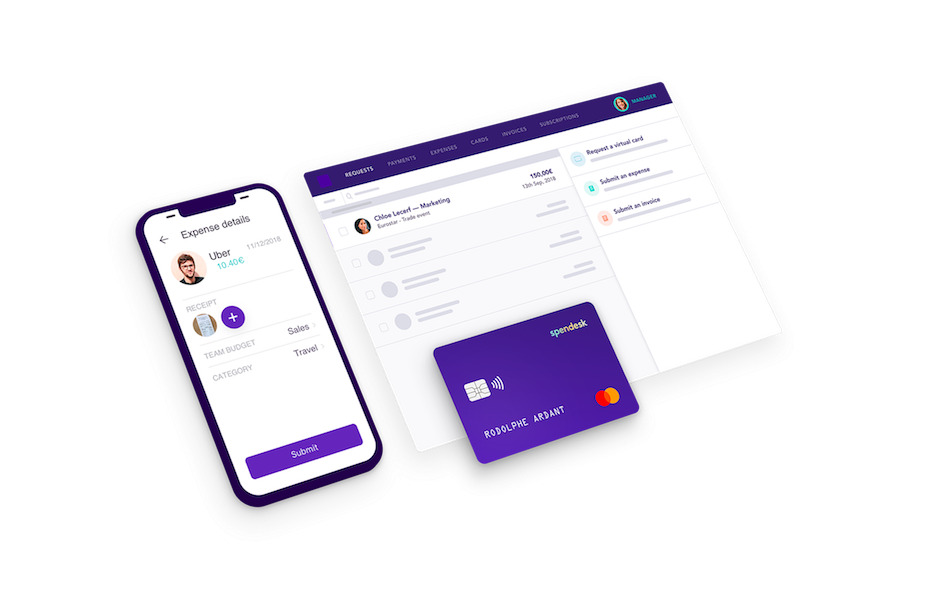 What's the thing that you appreciate/value/cherish more about what you do as a brand?
We help businesses spend smarter which not only frees people from painful traditional processes like manual expense reports or shared company credit cards, it also frees resources for everyone in the company to focus on more rewarding tasks as they don't have to waste time on tedious manual work.
We finally make spending at work as easy as it is in our private lives.
Do you have a special story of something unique you did for a client? Something unusual you did as a team, something memorable you'd like to share?
Twice a year the whole team goes on an offsite trip together for a few days to get to know each other better and strengthen the foundations of our great culture. Destinations so far included Marseille, Djerba, Marbella and Hossegor.
What's your company culture like? What is that you want to represent?
Our mission is to build a great global company where everyone can thrive. Our culture is at the heart of everything we do, and it is our main focus to maintain it even as we grow faster. We believe in ownership, positivity, being bold and we always want to go the extra mile for our customers.
What is your team like? How do you work?
We're an ambitious, international group with 15 nationalities represented today. At the heart, we believe people do their best work when they're giving freedom to create and grow. Thinking big, bringing a positive attitude, and taking full ownership are three characteristics that thread our team together.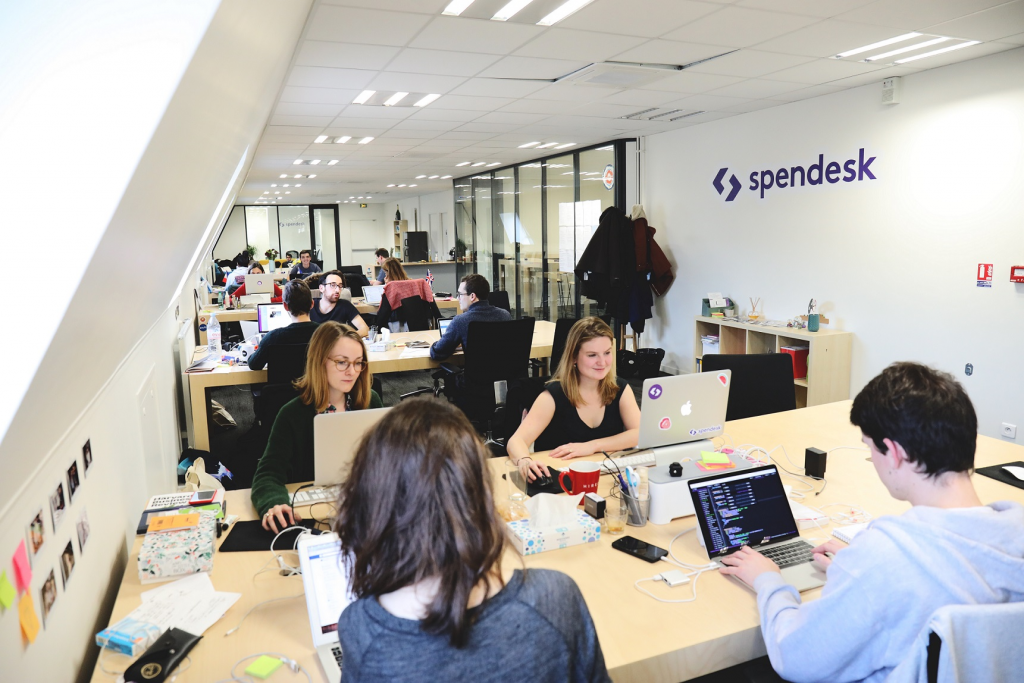 What kind of people are you looking for? Who's the best match for your team?
Spendesk is looking for talented, ambitious, curious and friendly people ready for the day-to-day challenges that come with working at a startup! All teams are actively recruiting from Product, Marketing, and Development, Sales and Customer Success. They're all growing fast and are looking for go-getters who want to push themselves in a supportive and creative environment.
What benefits and perks do you offer your employees? What's the biggest plus of working for you?
We offer different benefits & perks to our employees:
All the necessary equipment at your arrival: laptop, computer screen, notebook and co.
Two offsites per year with all the company & an afterwork every week to relax with your colleagues
Unlimited snacks & drinks
Stock options to be even more involved in the company.
50 euros on a Spendesk card per month to invite your network around a coffee, buy some professional books, complete your professional equipment.
An internal money to congratulate your colleagues and wish birthdays.
As a team, we're driven by our values and our focus on big growth. We're an ambitious, international group with 15 nationalities represented today. At the heart, we believe people do their best work when they're giving freedom to create and grow. Thinking big, bringing a positive attitude, and taking full ownership are three characteristics that thread our team together.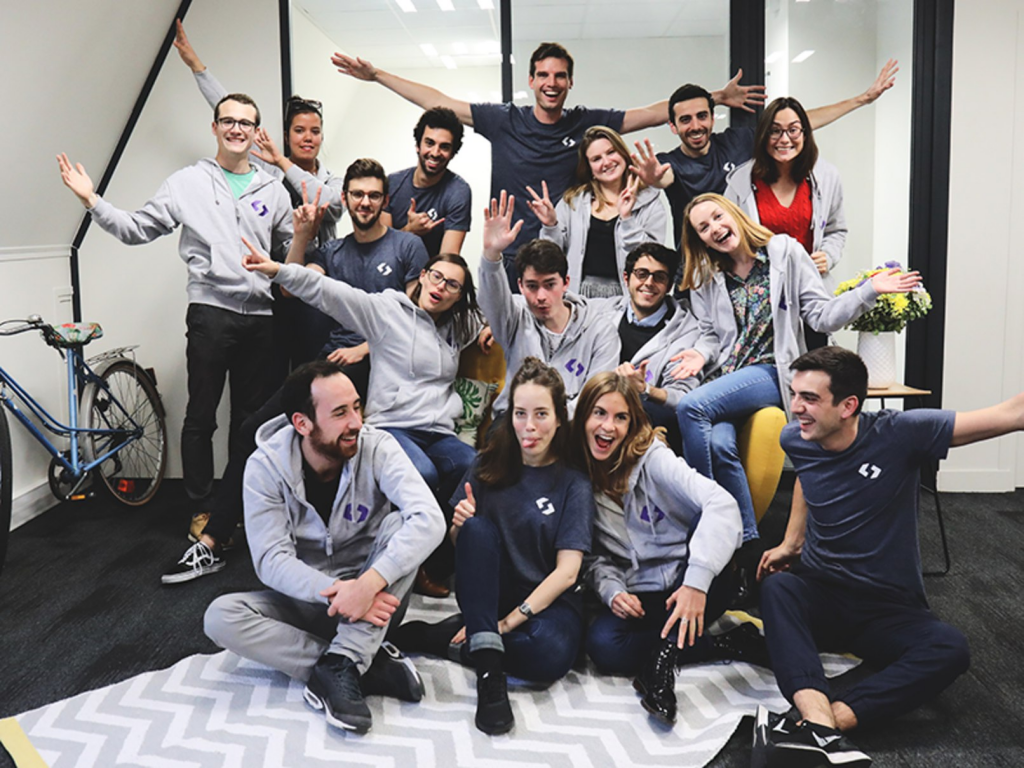 What are your goals and plans for the future? What's your biggest ambition?
Spendesk has two bold goals. Helping businesses spend smarter everywhere by becoming a global market leader in spend management for SMBs. And building a great global company where everyone can thrive.
After raising our Series B, we are opening new offices in Berlin and London and we will grow the team from 120 to 300 Spendeskers until the end of 2020.
Find Spendesk on: Website  Twitter  LinkedIn 
Looking for a job, your next co-founder or recruiting your tech talent? Berlin Tech Job Fair is an event to attend on 7th November 2019. Visit Tech Events for more information about the events and how you can get more out of the experience and also get yourself a ticket to an event!
Website: Techmeetups.com  visit and treat yourself to a community of tech business events and support!
TechMeetups.com 8 years. 21 cities. 68 job fairs. 1100+ hiring companies. 60,000+ job seekers.