Original post by IndustryToday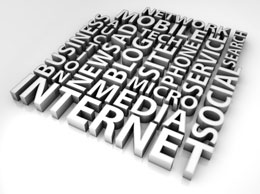 Coral Gables, FL (industrytoday) June 28, 2012 – Social Media marketing usually can be a daunting task to take on if you're not sure what the right procedures are. Miami Businessmen are very knowledgeable in this field and can show you the ropes and get your campaign off to the right start. Social Media Studio is now offering a comprehensive set of social media courses for the aspiring virtual entrepreneurs. The Studio is actually a sub-unit of the larger company Threefold Studio, which is the leading creative agency based in Miami.
"We understand the great significance of social media marketing in the online market today. Our Social Media Studio can help get entrepreneurs on the right track in the online market since they specialize in this field. They offer courses related to social media promotion, marketing through Facebook, Twitter & social media application development", states the Social Media Studio spokesperson. The social media consulting agency informed us that they have been assisting internet marketers and businessmen with brand development strategies and hands-on teaching for building up their social media techniques, as well as managing their labels online.