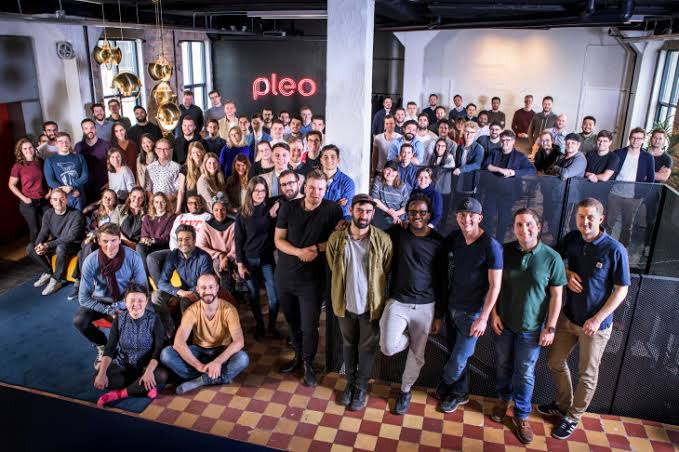 Stay on top of your company expenditure. In one place. In real-time. Pleo is a company spending solution that everyone in your company will love. Finally, you can have better control over all spending, go fully paperless and make your employees happier. With diverse features for handling all expenditure like; Quick onboarding, use your current bank and get going in a matter of minutes. Payment cards for employees, generate virtual or plastic Pleo cards for all employees. Spending limits and rights define custom rights and limitations for each employee. Receipt matching, categorisation and matching of receipts happen as you pay. Real-time dashboard, stay on top of all company spending in real-time. Accounting integrations, avoid repetitive procedures, connect Pleo with your accounting software. Quick and free top-ups, load your Pleo wallet and Pleo cards fast, with no fees. Fraud detection, detect suspicious purchases when they happen and top customer support, contact our team with in-app chat, email or phone support. We are happy to announce that the team will be joining us for the Berlin Tech Job Fair   
We're growing too, not just as a business, but in what we offer to our customers. In October, we kept up the pace on our quest to make Pleo integrate with all the top accounting systems. We also shipped some time-saving features.
Oh, and we've made referring Pleo much easier and more rewarding.
Product Updates
Xero Direct Feed
A feature that is sure to delight many admins and bookkeepers is our new Direct Feed integration with Xero.
This feature allows users' Pleo transactions to automatically be imported directly into their Xero organisation, eliminating the need to import them manually (this excludes metadata). This provides admins and bookkeepers with a near-real-time overview of the Pleo activity in Xero, without having to wait for month-end. Enabling this is as easy as ticking the "Direct Feed" box in the "Accounting" section of the settings in the web app.
Another update we've made to the app in September is adding the very useful Suggested subcategories feature. As the name suggests, we're making it easier for users to add a subcategory to an expense by showing the most likely subcategories. That's based on the merchant info we have and the expense's category.
Hopefully, this will make adding details to your expense an even faster and simpler process.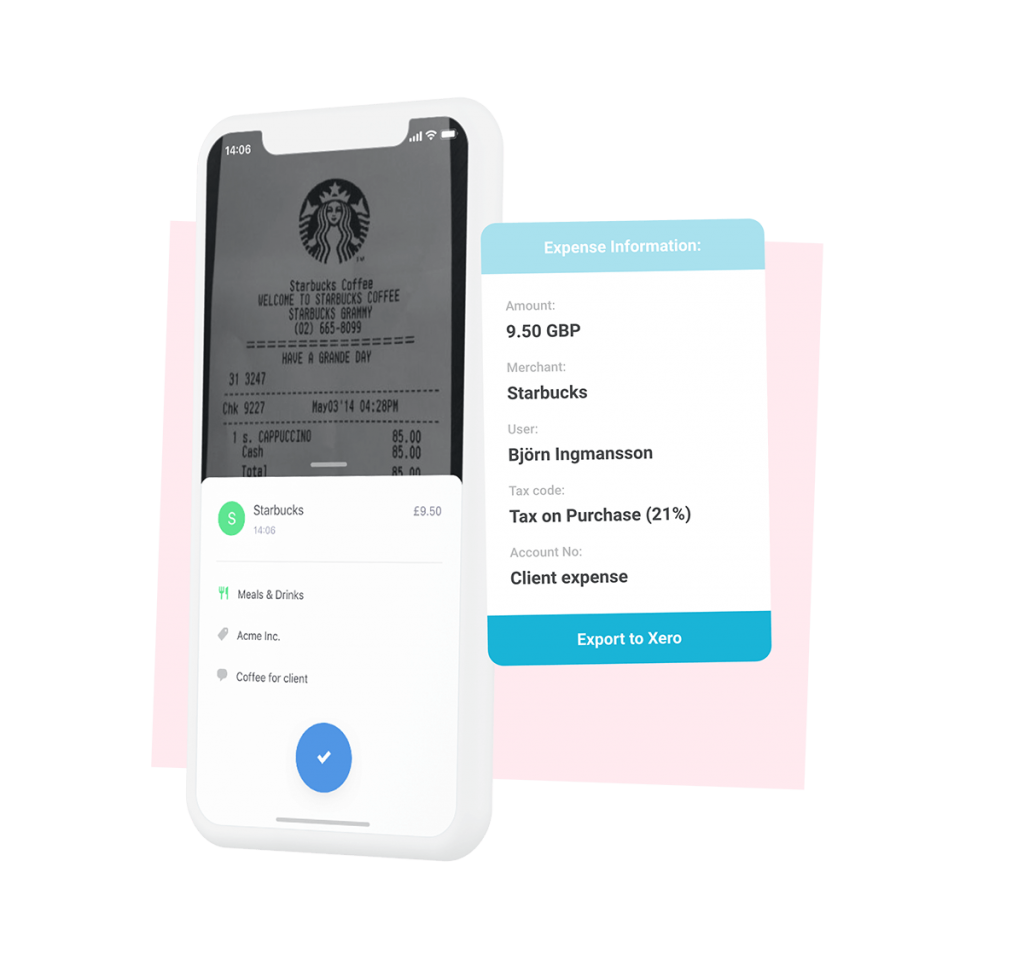 Quickbooks integration
In the last two months, we've introduced two new integrations to accounting systems: Fortnox and Xero Direct Feed. Later this month, we're launching our third one: Quickbooks. Similar to most of our integrations, our Quickbooks one will allow for a seamless connection of your Quickbooks account with your Pleo one.
Once the integration is enabled, users will be able to export as they normally do. But instead of having to upload everything into Quickbooks, all of the data that appears on their Pleo expenses will automatically be pushed to their Quickbooks account. That includes the receipts, categories, VAT (also split VAT, if needed), classes, customers/projects, and any custom notes.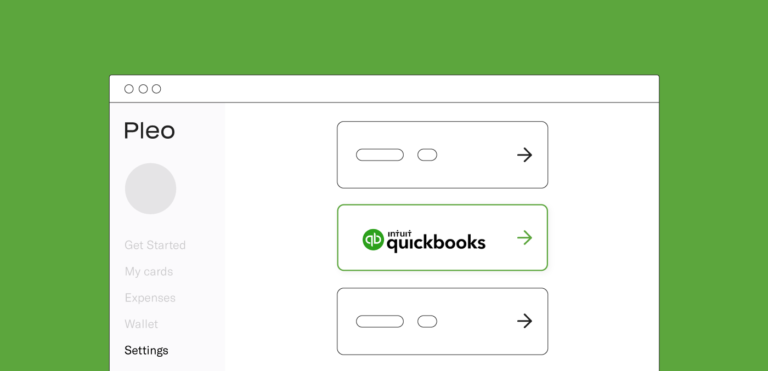 In-app referrals
We've made it easier to tell friends about Pleo! For the past three months, we've run a referral experiment and found that many users were interested in recommending Pleo to their network, but wanted a more intuitive way to do so. That's why, in the latest version of our mobile app, we've added a neat new section where users can find their unique referral link to share with friends. Once a referral starts using Pleo, they'll get their first two months for free and the referrer receives a €100 Amazon voucher (or international equivalent). It's win-win!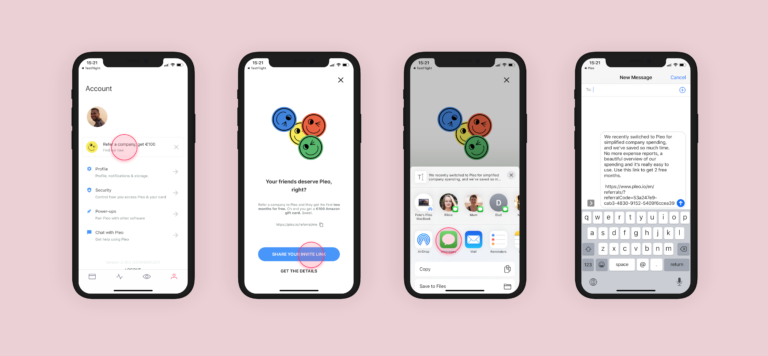 TfL receipts
Transport for London is, naturally, a very common expense on Pleo cards. Using a Pleo card to pay for the Tube is a quick, easy and convenient way to take advantage of an employer's commuting benefits. The downside, however, is that no receipts are provided by TfL, making every single tube ride a new expense that's missing a receipt. In a few days, this will no longer be the case. We're introducing a small but very powerful feature that auto generates a receipt for TfL purchases, as shown here.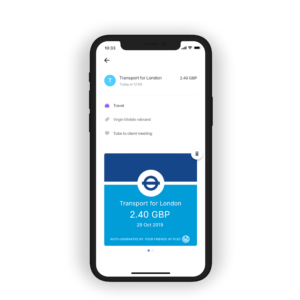 A new export process
The way admins and bookkeepers are used to exporting expenses on Pleo is about to undergo a major transformation. Over the next few weeks, we'll slowly phase out the date-range-only exporting process to make way for a more intuitive, continuous process.
Company updates
Hello Berlin!
We gave the teaser last month, but now it's official: we have a home in the German capital. Located in Factory Berlin, our new office will allow us to strengthen our presence in the German market, hire local talent and attend the many events this vibrant tech ecosystem has to offer. Interested in helping us grow in Germany? Have a look at our open positions.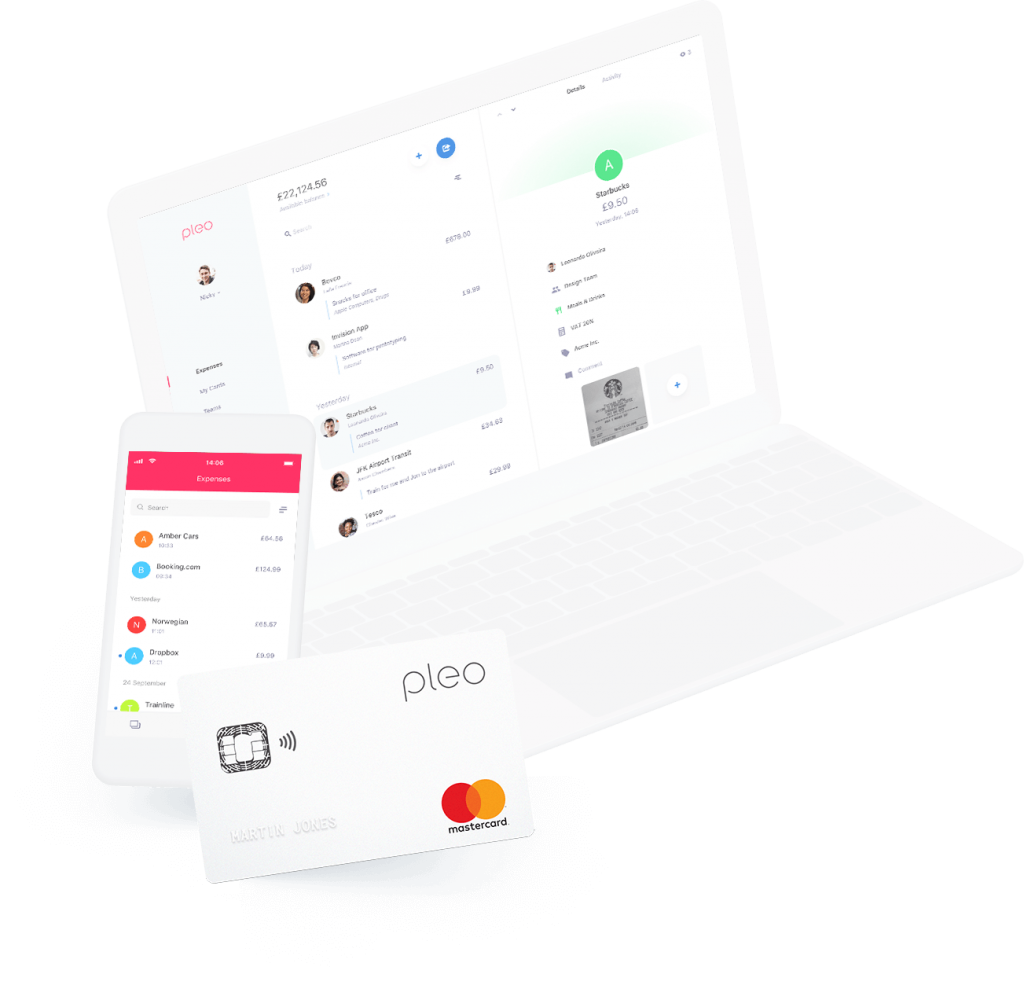 Find Pleo at Website | Facebook | Twitter
See you in Berlin!
Looking for a job, your next co-founder or recruiting your tech talent? Berlin Tech Job Fair on 7th November 2019 is an event to attend. Visit Tech Events for more information about the events and how you can get more out of the experience and also get yourself a ticket to an event!
Website: Techmeetups.com visit and treat yourself to a community of tech business events and support!
TechMeetups.com 8 years. 21 cities. 68 job fairs. 1100+ hiring companies. 60,000+ job seekers.