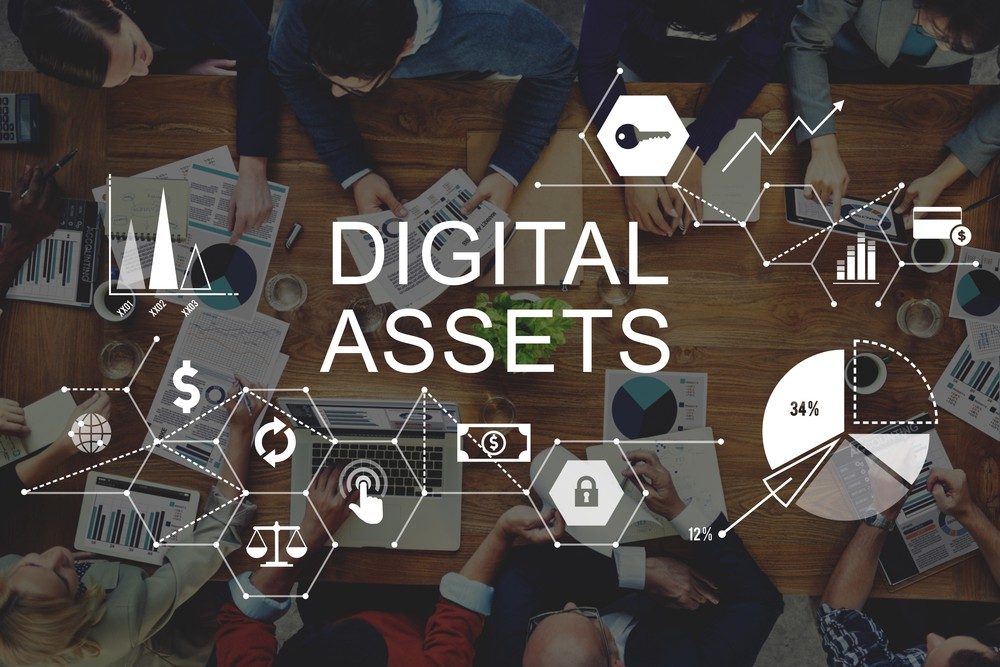 OpenAsset is the only cloud digital asset management software specifically designed for architecture, engineering, construction and real estate firms. OpenAsset was developed in close collaboration with one of the UK's leading architects, it is specifically designed to solve the digital asset management issues of project-driven organizations. The company takes the effort out of organizing digital assets and improves project information management by simplifying the cataloguing and searching of digital assets. We are honoured that the team will be joining us at the London Tech Job Fair.
OpenAsset is a cloud-based solution, therefore project workers can manage and access their digital assets anywhere and anytime. If your company is looking for a way to take control of its digital assets to better showcase its project expertise (and what AEC firm isn't?), then a project-based DAM may be just the answer. With the system in place, the next time anyone in your firm needs images related to specific project, the assets they need will be just a click away. Check out their company culture and structure in the Q&A below.
Who are the creators of your brand? What do they do in life, what are they passionate about?
Dan Emmerson and Pete Walsham founded OpenAsset back in 2002. After meeting at Cambridge University, Pete went down the academic research route and Dan was working in Japan for a number of years.
At 27 & 26 years old they both found they were looking for a challenge that would give them the freedom to work for themselves. They decided to start a consultancy business and fell into the AEC industry by a matter of chance. Quickly realizing there was a real issue for firms in how they managed their images, Pete and Dan pitched the initial concept of OpenAsset to a client. "We were a product company without a product" is how Pete describes the beginning of the company but companies quickly saw the value and loved the idea.
17 years later, we're working with over 650 of the worlds biggest AEC and Real Estate firms and our product is the only project-based DAM on the market.
What's the story behind the creation of your company? What inspired you to start your business?
It all started with daydreams and large sandwiches in an English country garden. Our founders, Dan Emmerson and Pete Walsham, had no idea the world of architecture, engineering, and construction needed some digital asset love. Thus began the Axomic story.
They knew they wanted to build something people found useful. Coincidentally, they started working with architects and engineers who had headaches managing large libraries of digital images. That wouldn't stand. So a new product, OpenAsset, was born and people liked it very much.
Our company went from a Cambridge house, to a small office, to London and New York. Clients popped up all over the globe. The developers were busy. Customer Success managers were busy. Sales were busy. A lot of sandwiches were eaten.
What's your current view on the market you work in? What makes you feel like your brand stands out?
The Digital Asset Management (DAM) market is forecast to be worth around $8.1 billion by 2024. The volume of digital assets companies use and create is growing at an exponential rate in order to meet the demands of online consumers. OpenAsset DAM has been created specifically with AEC and Real Estate firms in mind to help them manage large volumes of project-based digital assets.
Being project-based, as opposed to brand-based, means our customers digital assets are stored in a way that matches how they work so finding and using them is intuitive company wide. We're already the no.1 DAM in the AEC space but we've still got a lot of potential to grow our presence within these industries. Our product is fundamental to that growth through creating new features and placing product innovation at the core of our DAM to keep us ahead of the curve.
What's the thing that you appreciate/value/cherish most about what you do as a brand?
We put our customers at the core of everything we do, it's the whole reason we created a project-based DAM rather than a brand-based DAM in the first place. Our Customer Success team works with our users every day to make sure they get the most from OpenAsset and feedback to our product team on how we can deliver more value. Our Product and Engineering teams are constantly developing and building our platform which is a big part of why 98% of customers renew with us every year.
We consider our customers and advocates as an extension of our brand. Their input and willingness to provide case studies, testimonials and reviews is better than anything we could ever say about ourselves from a brand point of view.
Do you have a special story of something unique you did for a client? Something unusual you did as a team, something memorable you'd like to share?
A very large client began working with us to implement and roll out OpenAsset to their company of over 8,000 employees. Given the scope and complexity of their needs, our Customer Success leadership team flew to Kansas City for a 2 day workshop with them. This was something we had never done and was brand new territory for us. During those 2 days, we were able to align with key stakeholders at their company and really get a full picture of what their goals and business needs were, and essentially accomplished nearly 3 months of work in the span of 2 days with them. While it was intense work, we came away with a huge sense of accomplishment on both sides.
Not only that, but we also had a lot of fun during the process and came away with invaluable professional and personal friendships with the team that really helped solidify our partnership moving forward. Since then, this client has been a huge advocate and referral for us. We proved that we are more than just a software vendor – we are a company that truly values relationships and customer experience above all else.
What's your company culture like? What is that you want to represent?
We have a strong culture of entrepreneurship and self-improvement while maintaining a fun and down to earth working environment. But don't take it from us, here is what some of our employees have said:
"Working in a culture of integrity and selling a product that is genuinely best-in-class is extremely rewarding."
"OpenAsset's culture is so empowering and people-centric. I feel both heard and supported by the leadership here, which allows me to push myself to my full potential every day."
"We are surrounded by smart and passionate people here. Our culture is focused on being creative, fun, supportive and doing work we truly love."
What is your team like? How do you work?
Our engineering team currently has about 10 members and we are growing.  We have frontend and backend focused roles and people are split across our offices in London and New York.  The entire team stays in-sync via Slack and regular meetings.
We run both a Project and Technical Roadmaps.  The Product Roadmap is concerned with driving customer value whist the Technical Roadmap handles infrastructure or architecture changes required to deliver on performance, scale and maintenance efficiency. We frequently discuss the prioritization of the two roadmaps in relation to each other.
The Product Roadmap has a dual track process and activity is split between Discovery and Delivery.  In Discovery, we work to understand the customer problem via customer interviews and data analysis. We then work to understand how best to solve problems through wireframing and experimentation.  Then in Delivery, we commit to building working features with the aim of achieving measurable outcomes.
We currently use elements of Agile processes including:
Daily stand-up meetings for the entire team.
Estimating with story points
Weekly "show and tell" meetings for both front and back-end teams.
A Kanban board with a Backlog and Release Candidate stages.
Rapid releases to respond to customer feedback following large releases.
Our bug and issue process and front line response is handled by a support team, not by the engineering team directly.
What kind of people are you looking for? Who's the best match for your team?
In all our teams we look for people that are passionate about what they do. Everyone in the business has the opportunity to play a huge role in driving our success. We're a small but growing SaaS company and your contribution can really make a difference here.
Our product and engineering team members are pragmatic and great problem solvers. We have a culture of continuous learning and work hard to put the customer at the center of what we do.
We look for people that are comfortable collaborating closely with others as well as progressing with projects independently.
What benefits and perks do you offer your employees? What's the biggest plus of working for you?
Our office has everything you'd expect from a tech company based in Shoreditch. We've managed to keep our start up vibe with casual dress, free drinks and games even though we've been running for over 10 years.
One of the biggest perks of working for OpenAsset is your ability to make a real impact on our product and our business. We have a senior management team who encourage and reward entrepreneurship and smart thinking. Most of our Product and Engineering team members have been with us for a number of years so you'll have a great knowledge base to tap into and utilise for success.
What are your goals and plans for the future? What's your biggest ambition?
In AEC, entrepreneurs are already looking to the future and starting to work on solutions now. As well as the other changes described here, the AEC industry will continue to lean heavily on new technology, both on and off-site and OpenAsset is working towards meeting these changes.
Virtual Reality and Augmented Reality
The use of Virtual Reality (VR) and Augmented Reality (AR) in AEC opens up new ways for firms to visualize designs, both in the studio and on-site. It offers firms new ways of marketing their business to clients at the conceptual and in-progress stages of a project.
Although VR has been around for some time now, the cost of VR is dropping to the point where it's no longer prohibitively expensive to utilize. This price drop, combined with the availability of wireless VR tech, means it's set to become an essential piece of tech for every AEC firm.
Cloud-based Technology
A key element of digital transformation is the move to more efficient IT structures. Cloud-based computing allows AEC firms to share data effectively. Cloud-based solutions give people more convenient access to essential software, and reduces the cost of purchasing and maintaining expensive IT infrastructure.
For more information about OpenAsset, visit their Website Facebook  Twitter and  LinkedIn  
See you in London!
Whether you are looking for a job, your next co-founder or recruiting your tech talent, London Tech Job Fair is an event to attend on 26th September 2019 . Visit  for more information about the events and how you can get more out of the experience and also get yourself a ticket to an event!
Website: Techmeetups.com  visit and treat yourself to a community of tech business events and support! 
TechMeetups.com 8 years. 21 cities. 68 job fairs. 1100+ hiring companies. 60,000+ job seekers.