We have just finished our exciting Hackathon weekend, and we are already preparing next big event!
As its summer with the holiday season and the Olympics are upon us we're planning to have a big party to celebrate all the hard work done so far this year by all our members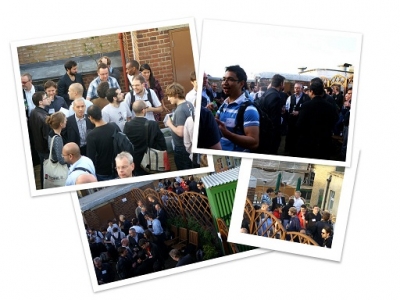 This will be an Olympics-friendly event with the Games being shown at the same time the drinks are flowing and great party food from one of London's finest kitchens is being served!  So come along for a nice evening of networking and cheering on your favourite lycra-cladded athletes while talking tech, startups and whatever else floats your boat 🙂
We look forward to seeing you there and catching up on what you've been doing lately!
What?
Great party, great people, drinks & food !
Where?                                              

Innovation Warehouse
1st Floor, 1 East Poultry Ave
EC1A 9PT London
020 3582 8099
When?
Thursday, August 9, 2012 from 6:00 PM to 9:30 PM
Who?
You! If you're interested in technology and startups then join us, let's celebrate together!
If you are a TechMeetups member, developer, marketer, designer, entrepreneur, you can't miss it 🙂
Become a TechMeetups member by registering here or register at Eventbrite or buy your tickets below.


TechMeetups has been setup to create a global network of Tech communities from San Francisco to Sydney. We believe that Tech communities are isolated and great things can be achieved if we connect within our cities and outside our borders. Our goal is to create a global Tech cluster of over 50 inter-connected Tech communities by 2013.
Membership to our communities is free and anyone thinking about doing their own Startup and wanting to bounce ideas off each other, meet potential partners or investors in their city or even connect with like minded individuals in other parts of the world are welcome to join our groups! TechMeetups is all about YOU so come along, join us and lets connect to form a truly global tech community!