Original post by Virtual-Strategy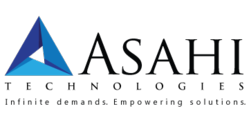 A little more than 2 million firms do business in New York, a less than 10 percent of US. The upsurge of the market has now made firms across New York to place high priority on enterprise applications to increase business efficiency and revenues. Asahi Technologies, a New York based custom programming solutions firm focused on enterprise development, provides top notch enterprise web applications for small and mid-level enterprises at an affordable cost.
New York, NY (PRWEB) July 05, 2012
Every businesses have unique issues to address, the need for developing custom applications for enterprises has sky-rocketed in the past couple of decades thanks to the emergence of information technology and internet penetration worldwide. Enterprises currently require a software application to match the increasing business demands as well as to stay in the highly competitive business world. But the cost factor plays a vital part, the overall cost of developing propriety software for enterprises can be quite expensive, it can be affordable only by large firms.
This is where the need to find companies that can offer enterprise application development at an affordable cost. Recently, Asahi Technologies a New York based custom software firm announced that it has set new plans to develop custom enterprise applications at an affordable price for small and mid-level businesses.