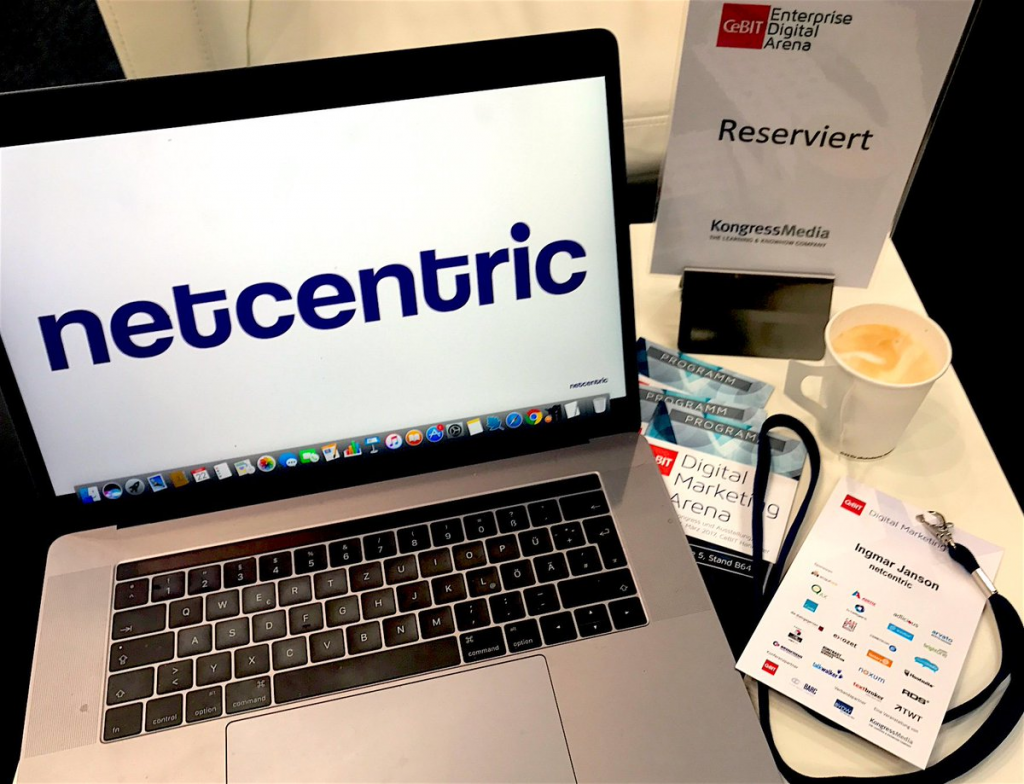 Netcentric is a digital marketing company that builds digital experiences that connect brands to customers using scalable Adobe Experience Cloud technologies. Business and technology expert, Netcentric provides insider consultancy services that transform the digital customer experiences of top brands. The group drives value creation, growth and bridges the gap between business and technology. A leading accelerator of digital transformation in marketing across industries, using the Adobe Experience Cloud to build state-of-the-art digital marketing solutions. We are honoured to announce that this team of Adobe certified experts combining unmatched experience and highly specialised skills, taking digital marketing by storm, will be joining us for the Barcelona Tech Job Fair .
Check out what they have to say about their culture, structure and products as they answered our queries.
What's your current view on the market you work in? What makes you feel like your brand stands out?
Aside from building, implementing and optimizing digital marketing solutions for our clients, Netcentric prides itself on its unique culture and balanced work environment. We encourage our employees to use their creativity, to look beyond tools and technology to unlock the full potential of the Adobe Experience Cloud, so that we can deliver visionary digital marketing solutions for the world's most recognized brands.
What's the thing that you appreciate/value/cherish more about what you do as a brand?
Our company's story began in Germany in 2012. In the 7 years since, we've invested in developing a team of experts that today comprises over 550+ experts, working in 15 locations around the world. Through experience, we've learned how to adapt to the unrelenting evolution of digital technology by putting Holacracy into practice and upholding full transparency. This has enabled us to build a culture that fosters agile mindsets, empowers employees to make meaningful decisions and work autonomously. That means we have the capabilities to respond rapidly to the ever-changing expectations of today's markets.
Do you have a special story of something memorable you'd like to share?
One of our outstanding achievements was being awarded the title of Global Alliance Solution Partner by Adobe in 2018. This reflects our dedication to delivering bespoke Adobe Experience Cloud Solutions for leading brands.
What's your company culture like? What is it that you want to represent?
At Netcentric, sharing knowledge is at the heart of our culture. We've invested in building a collaborative environment, in which our employees have access to a range of training resources, lightning talks and resources that offer them ongoing opportunities to develop their skills further. Since we're actively recruiting within 15 different markets, diversity and inclusion are represented at their fullest within Netcentric. We've created a work space in which individuals from a range of cultures come together to drive the company's sole purpose of being the digital partner global brands trust. Though we work from multiple locations and time zones, we're one team and we take pride in having cultivated such a diverse environment at Netcentric.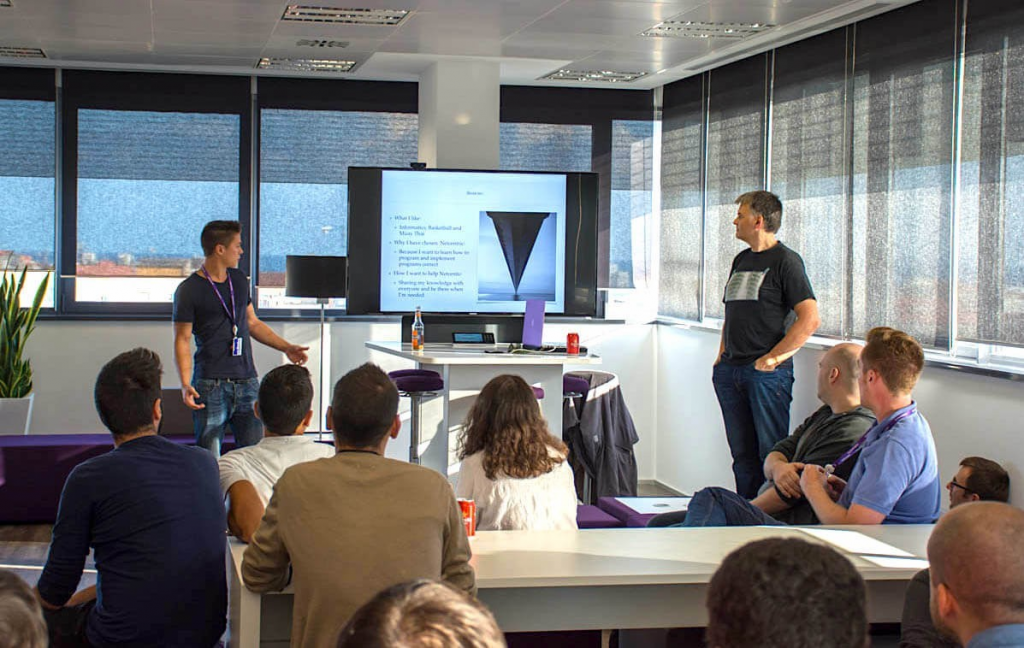 What is your team like? How do you work?
For us, growth is the only way forward. That's why we're constantly opening new talent opportunities at Netcentric. Any individual that doesn't rest on their laurels, but rather takes the initiative when it comes to decision-making, would be a great fit for the Netcentric community.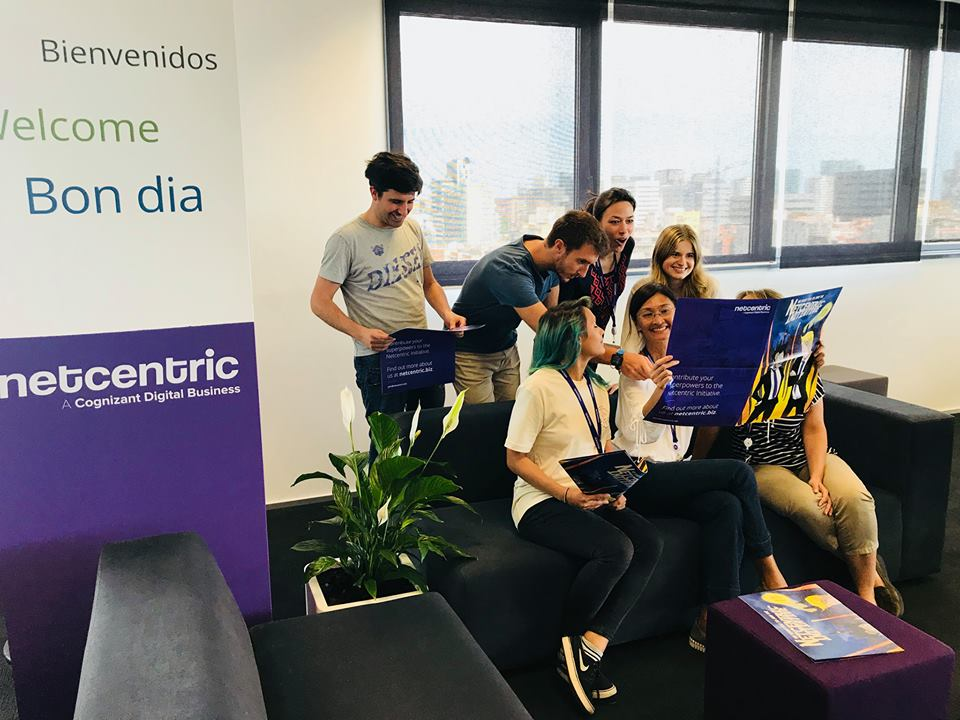 What benefits and perks do you offer your employees? What's the biggest plus of working for you?
Our space in Barcelona comes with a number of very attractive perks, including 6 weeks of holidays a year (30 working days), gamified learning and development programs that can propel you to achieving your career aspirations. Our comfortable offices in the @22 district of Barcelona boast stunning views of the city, along with a great chill-out lounge. Why not come pay us a visit?
What are your goals and plans for the future?
Moving forward, we're focusing on growth. Not just in terms of our talent, but also when it comes to our studios, and our clients all around the world. Our goal is to be an efficient, responsive, cool organization that continues to cultivate our brand, and have fun along the way.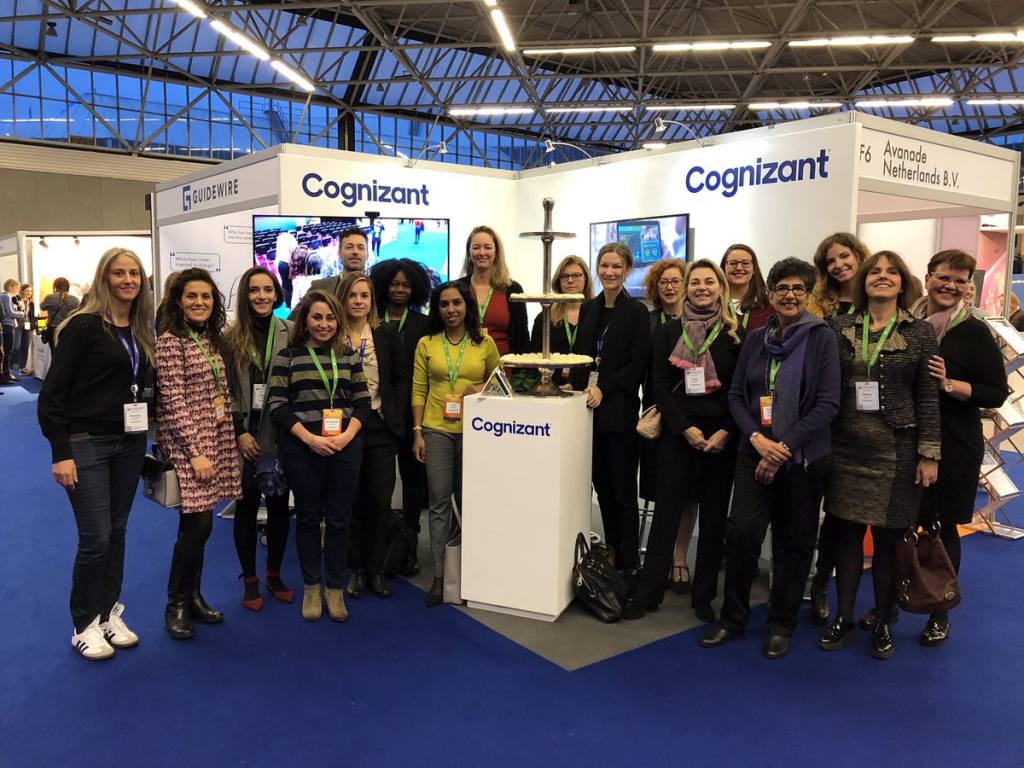 Find Netcentric at Website | Twitter | LinkedIn 
Looking for a job, your next co-founder or recruiting your tech talent? Barcelona Tech Job Fair  is an event to attend on 17th October 2019. Visit Tech Events for more information about the events and how you can get more out of the experience and also get yourself a ticket to an event!
Website: Techmeetups.com  visit and treat yourself to a community of tech business events and support!
TechMeetups.com 8 years. 21 cities. 68 job fairs. 1100+ hiring companies. 60,000+ job seekers.