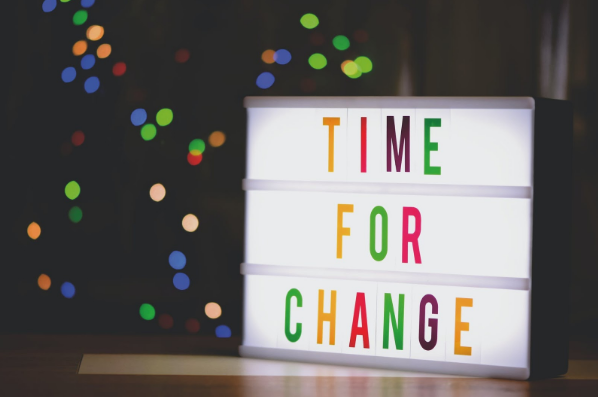 With modern challenges to businesses, moving team collaboration and work management to the cloud is essential. However, this transition is not always as seamless as we wish it to be. And even if you are completely ready to go cloud – in the vast sea of current offerings, what software should you choose? Swedbyte will gladly share their expertise and help with some recommendations.
Swedbyte is a Swedish IT-company with local presence across Nordics and Russia, founded and run by people with decades of top management experience in IT-services business. This means that they not only sell selected software products, but also share business knowledge and provide consultancy services around it. Such services include strategy and advisory, implementation-, migration-, integration projects, custom development, user training and support.
Consultancy services around the solution are the key to providing value to the customers and to driving software adoption. This ensures that the purchased software will be used by the end-user, and will be used efficiently.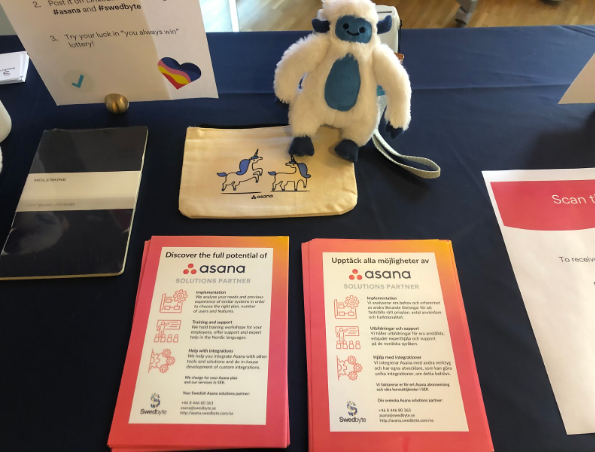 Swedbyte's key of expertise are customer service, collaboration, work management, and ITSM. Swedbyte has long and tightly-knit relationships with leading cloud vendors that provide the cutting edge collaboration solutions.
Swedbyte in numbers:
Est. 2011
For almost a decade they've been helping companies to move to and succeed in the cloud.
2.000+
Thousands of managed customers of all sizes and industries.
40.000+
Tens of thousands of business users enjoy the cloud solutions with the help of Swedbyte.
So, what are the challenges of a modern workplace, and how could cloud solutions help? Let us dive in and see what Swedbyte's experience has uncovered.
Work management and collaboration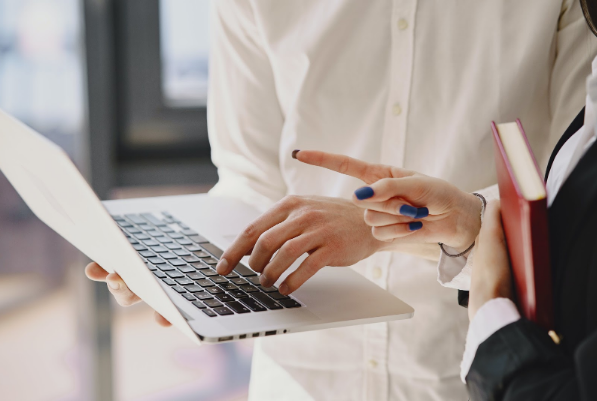 Did you know that you and your colleagues actually spend 73% of time on organizing work and planning, while only 27% is spent on work itself? On top of that, 200 hours per employee in average are lost annually to manual, mostly unnecessary tasks that someone else has already done. The precious time is wasted on being unproductive and doing tedious tasks that do not contribute anything to the business.
Forward-thinking organizations around the world are already implementing work management software to save time and enhance their productivity and workplace happiness. So, if you are tired of wasting time on work about work, endless emails and chasing your colleagues to complete their assignments, then work management tools is something you should be looking for.
They can align everyone on the high-level goals and the results they should produce, and, what matters most – they see the impact of their work. Moreover, when teams communicate in context, the important discussions and files are no longer scattered over long email threads or personal messenger accounts. And with automations such tools usually provide your team can use their time on something that is contributing to everyone's productivity.
When speaking about work management, there are several solutions Swedbyte may recommend based on your needs. A powerful combo is undoubtedly Google's suit of cloud collaboration tools G Suite, combined with Asana – an easy to use work management platform that will keep your team aligned on your goals. If you are searching for a more BPM-centered tool, then you might want to look into Kissflow – a workflow automator with no coding required. Either way, you can learn more on Swedbyte's website. And remember – the key to success is the implementation! A badly implemented tool is as efficient as no tool at all – so when starting to use a new work management tool, it is twice as important to have a well-thought implementation plan and internal usage conventions, as to choose the tool itself.
Customer service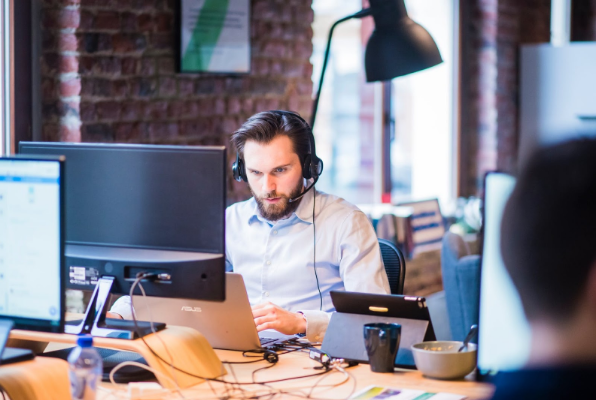 Another area of Swedbyte's expertise is enhancing customer support. They do it by leveraging three key components: right mindset, right processes and right tools. The world is rapidly digitizing, and business cannot trail behind the ever-mobile, ever-demanding customers – that is why the modern and function-rich tools are absolutely necessary to provide best-in-class customer service. It is time to move away from email support to a modern helpdesk solution. Here's what you can expect by doing that:
Email, web forms, social media, online chat, messengers and in-app messages – all communication channels will be united in one solution to enable teams to collaborate and resolve issues faster.
Self-Service is often called the future of customer support. Swedbyte can not predict the future, but they definitely can predict that it will reduce the volume of requests across all channels. Self service helps the customers quickly find answers to frequent questions saving your time.
Real time analytics & reporting – this will definitely help with the data-driven decisions and upgrade both customers and employees satisfaction levels.
Customer support involves a number of repetitive tasks that take up valuable time. Businesses have to ensure that their teams are empowered to put their time to the best use by setting up automations to take care of repetitive actions.
Again, there are several solutions Swedbyte can recommend, but Freshdesk and Freshchat are the most notable of them. See for yourself how they can improve the customer support in your company – and do not hesitate to contact Swedbyte if you get any questions.
ITSM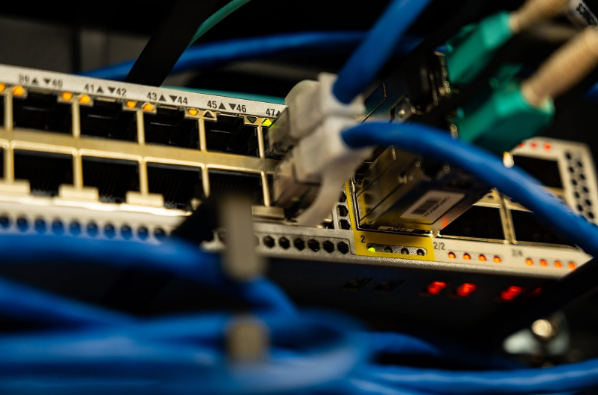 Working in IT is a challenge – and 84% think that it will get even more challenging over the upcoming years. With business scaling and increasing complexity, such things as handling more IT requests, managing assets and changes, new security issues add up to it. Modern organizations demand agile IT teams who can respond to rapidly changing business demands. This require new approach – the one that will let companies use the available IT resources efficiently, save time and money and prevent issues before they occur.
With the right technology and new methods, Swedbyte can help you move from an outdated IT service system and build a new efficient environment, where your employees will get help whenever they need it – and IT specialists can deliver without any delay or issues. This means no more painful processes to get help form IT – the new approach is easy both for business end users and IT agents to adopt. Not to mention that 20% cost per ticket might be saved by implementing self-service portal – a centre of interaction and knowledge sharing.
All this can be powered by Freshservice – an easy-to-use, simple-to-configure cloud-based IT service desk that will modernize your IT and other business functions.
How do I start?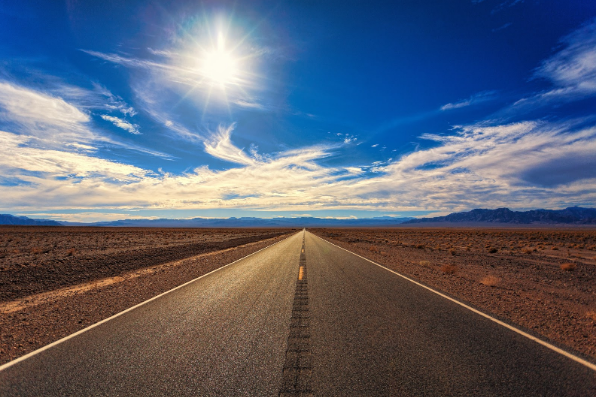 Starting a process of moving to the cloud might be a challenge itself. It is important not only to choose the trustworthy technology (leading cloud SaaS providers we described above can help with that), but also to prepare your team to the change and provide as much support to them as possible. Otherwise the solution you implement will not be used by the end-users, and the cost and efforts will not be justified.
Swedbyte believes that the future is in the cloud, and has helped implement cloud solutions in different companies – among them are Burger King, Åhlens, Mail.Ru Group and other names from both big and small businesses. So if you consider changing one of the mentioned business areas in your company, Swebyte might be the cloud broker you need. Contact Swedbyte – they will be delighted to learn more about your team and the current challenges you face, and help you with solving them!