Let our weather intelligence help you avoid the storm.
Amsterdam Tech Job Fair is not so far, that's why we want to introduce one of the exciting companies that will join us. Get ready to meet MeteoGroup. See who they are, see what's their mission, goal and culture. And most of all – don't forget you can meet with them in person!
As you can predict from the name of the company, it's a global weather authority that uses science, advanced technology and local expertise to help you avoid the storm. The company is trusted by hundreds of government agencies, thousands of companies and millions of consumers. They deliver high-quality analysis and support 24/7/365. MeteoGroup has offices in 12 countries around the globe with 9 weather rooms in 8 of these countries. They are also the company behind best-selling weather apps like WeatherPro and MeteoEarth. They're the founders of numerous weather websites.
The company was founded by a group of meteorology students. Today they are a much more diverse group of scientists, technologists, storytellers and product innovation experts. According to them, it's vital to use technology and knowledge alike to make better decisions. "We are – of course- still fanatical about the weather. We chase storms, have weather stations in our back gardens and get really excited about the clouds", they explain.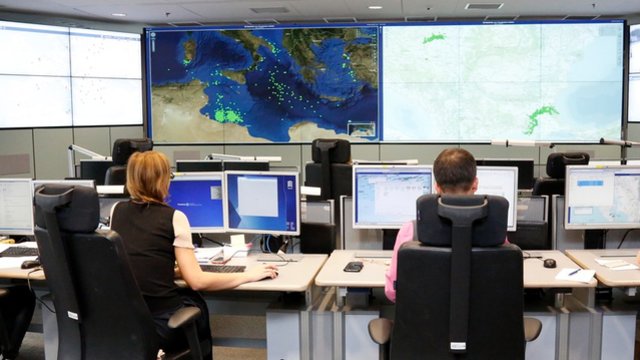 What inspired the creators of the company, is improving people's lives and the way they operate their businesses by letting them have a better view and understanding of the weather. By using MeteoGroup's products, services and solutions, not only do companies save money, time and the environment, but they also save lives.
Saving and improving lives is one of the most cherishable things for this company. "Whether it's providing safer routes for ships through rough weather or helping municipalities make better decisions about how to manage their roads, the different pieces of our business have a profound ability to improve people's lives", they explain.
Their market is getting more and more competitive with time. Like in many other industries, startups with a lot of capital challenge more established companies like them. There are many reasons why MeteoGroup stands out in the crowd.They have the most accurate data in the whole meteorological industry.. And as they explain,Despite their history and size (about 300 employees) they are nimble and dynamic like a startup.
The company completed numerous successful and memorable projects. Here is something they remember: "One of the biggest projects from the last year was to help BBC to improve the quality of their weather data and provide an even better experience for viewers and users of the BBC weather website and mobile app. The contemporary design and clearer graphics now allow having more details and information", they share
Amazing story, right? Doesn't it make you want to be a part of this dynamic team to make people's lives and businesses better? This is your chance to meet them. Hurry up! MeteoGroup is waiting for you at AmsterdamTech Job Fair.
If you want to learn more about the company, visit their website, Facebook, Twitter and LinkedIn!