In a world full of job hunters and piles of resumes, you may be wondering how you can stand out among the crowd. Whether you are applying for your dream internship or your first job out of college, it's time to buckle down and understand how to differentiate yourself during the application process. 
Techmeetups.com is a Global Tech Community existing 9 years, with 22 interconnected communities, 75 organized job fairs, 1100+ hiring companies and 65,000+ members.
Events/Virtual Online & face-to-face events: Interview Day, Online Masterclass or Workshop, Online Entrepreneur Meetup, Job Seekers Night, Drinks & Demo, Pitch night, recruITech, Hackathons, Online Job Fairs, Online Developers Speed Dating ? https://techmeetups.com/events
Do you have what it takes?
Getting the right job may come from leaving an Instagram comment, a quality thank you email or a LinkedIn recommendation. Perhaps a Pinterest resume or even a video/digital resume. Intrigued? These 42 tips will get you started with your job application and make sure that you finish strong all the way through to the end of the process.
I've split the 42 tips up into 8 sections so that you can come back to this post whenever you need it and easily pick up wherever you left off.
Getting Focused & Prepared 
Increasing Your Job Prospects
Fine-tuning your Resume and Cover Letter
Taking Networking to the Next Level
Using LinkedIn to Your Advantage
Crafting Your Brand & Online Presence 
Having the Perfect Interview
Following up & Making a Lasting Impression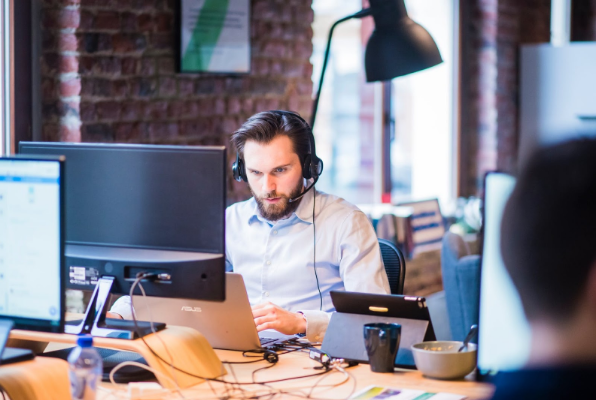 Getting Focused and Prepared
1. Start early. Whether you are a freshman, a senior, or a recent grad, now is the time! Be active in shaping your career by beginning to research industries and companies in advance. The more time you give yourself, the less pressure you will face in the long run.
5. Stay up-to-date on current events in your industry. Another way to prepare and get focused on your career is to subscribe to online publications in your industry. Being able to talk about current trends, new technology, and business competitors makes you stand out during interviews and can help you relate to other professionals in your field.
6. Meet with a career counselor or a mentor.My school required students to meet with career counselors multiple times, and it was for a good reason. Meeting with experts to talk about your goals, resume and job search strategy can help put your priorities in focus and fine-tune your game plan.
7. Take additional courses that matter. Whether you're enrolled in college or want to learn more about your field, taking outside courses can help you get a wider perspective of your industry.
8. Research companies and positions that interest you. This is where planning comes in! Start a spreadsheet of professional contacts, application deadlines and companies that interest you. There's no harm in creating your own job search system from the beginning as you expand your network.
9. Have a professional email address. Drop the .edu email from your university. Sometimes college email addresses expire, so having a simple, clear and professional email will set you up for success. One of my career counselors says Gmail is preferred in the professional world, so if you haven't already, set up your own Gmail or switch to using an email with your own customized domain.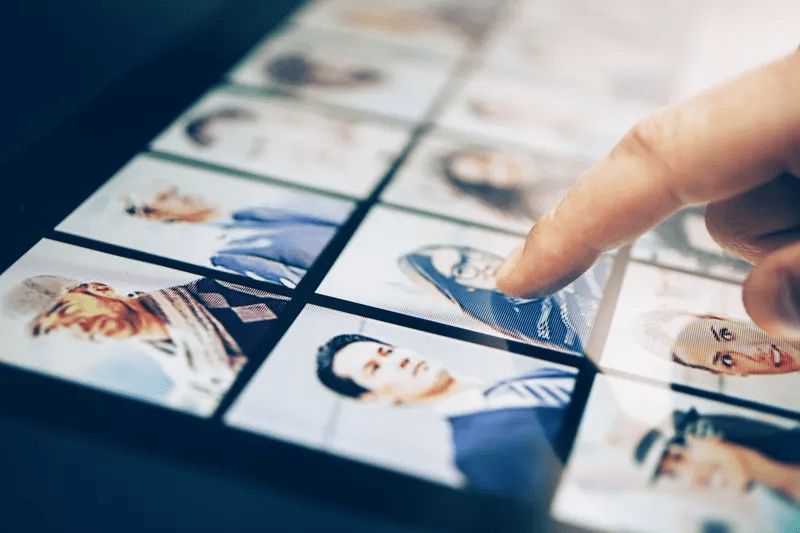 Increasing Your Job Prospects
10. Travel or study abroad in your twenties. Did you know—people who travel or study abroad during college are more likely to get hired than those who do not? According to a IES Abroad survey, 84% of students agreed that study abroad helped them gain important job skills, plus, 97% landed a job after graduation, compared to only 49% of the general population. Perhaps it's time to buy a plane ticket and brush up on our Spanish or Chinese?
11. Learn which skills are in high demand. LinkedIn provides its top 25 skills in demand, many of which are tech-related including cloud computing, SEO marketing, mobile development and information security. Data mining and statistical analysis are also listed in top spots. Upping your tech game is one way to gain marketable skills.
12. Sharpen your social skills. New research suggests that technology has made strong social skills even more important for getting a job. Computers, robots and the cloud may be taking over, but it is harder to automate the things that people do best—working with other people. Take some time to work on your social skills; perhaps take an interpersonal communication class or make an effort to set up more coffee meetings with friends and professors.
Fine-tuning Your Resume & Cover Letter
13. Avoid cookie-cutter resumes and cover letters. You should have multiple versions of your resume on your computer—I just checked and I'm up to 20 versions of my resume from the past four years. Instead of sending out the same version of a resume to many employers, cater your application to the position. Do you have volunteer work that's relevant to the company? List that on your resume. Are they looking for specific tech skills? Make sure to highlight those in the beginning. Recognize that your resume and cover letters should be a little different for each job application you complete.
14. Use facts, figures, and numbers. Numbers pop out to hiring managers 110% of the time. Specific data and facts show tangible results you are able to produce for a company. When writing your resume, always think of the "how many?" questions. How many sales resulted from your campaign? How many people came to the event you planned? How much press coverage did you generate? No resume is complete without sprinkles of data and numbers.
15. Choose the right words. According to an analysis from Grammarly, many companies prefer "experience" over "skills." Similarly, you may want to think twice about using the word "work" to refer to a job, as many hiring managers look for applicants who look at the positive aspects of a job, not how much work it is. 
16. Make a compelling video resume.Not enough room on one sheet of paper? Go bold and create a video resume. This gives you a chance to explore the story behind your personal brand. While video resumes will not replace traditional paper resumes, they provide an alternative form to capture an employer's attention. Instead of looking at your resume for 30 seconds, watching a 60-second video gives more background on why you're the best fit for the job.
17. Enhance the design and readability of your resume. Not a designer? There are many free and inexpensive resume templates out there. My favourites for professional templates are through Creative Market, Behance, and RockStar CV. Take the time to find a layout that fits your needs for your resume, and then customize it. Make the look and design of your resume fit your personality and the culture of the company brand where you're applying. No more Microsoft Word resumes. Don't be afraid to add some colour, graphics, and sophisticated typography. 
18. Have a mentor, professor or friend review your resume (or all of the above!). You can never be too careful when it comes to typos on a resume. Circle your resume and cover letter through your network of close colleagues and friends in your industry. Make sure multiple eyes see your application before pressing send.
Crafting Your Brand & Online Presence
19. Create a personal logo and visual brand. One way to stand out on a job application is to upgrade your visuals and treat yourself like a brand. Create a logo for yourself and additional marketing materials such as letterheads and business cards. Using a unique logo and brand design for your application is another way to differentiate yourself.
20. Set up your own personal website. Creating a hub of information to supplement your application gives employers an easy way to learn about you. While cover letters, resumes, and applications can get lost in emails or amongst other files, your own website is a reliable platform to share your credentials and experience. 
21. Keep your website updated. Remember to refresh your website as your experiences change. A good way to keep your website active is to have a blog to share stories relevant to your line of work. This is a good opportunity to become a good resource to your future employers—gather information, studies or inspiration that will fuel their everyday career tasks.
22. Photograph your work. While some professions call for visual proof of their work (artists, designers, etc.), other professionals can use photography to enhance their personal brand too. Perhaps add a photo of an epic presentation, a report you created on a desk, headshots of the clients impressed with your work or your work environment. We live in an image-driven world, so feel free to experiment and make your website visual too.
23. Include testimonials or recommendations on your website. Hearing from other people gives you more credibility. Ask teammates, supervisors, professors, or mentors to provide a short recommendation for you to add to your website (and offer to return the favor too!).
24. Show your process. Select your best work for your portfolio or website. Expand on these projects and provide the process behind the results. Start with the business problem, and then show how your ideas took the company from point A to point B. This communicates to employers your instinct for strategy and your problem-solving skills.
25. Stand out on Instagram or social media. Social media can be part of your personal brand as a creative way to display your work and personality. But it's not only what you post on Instagram or Twitter. You can find job postings on Instagram, Twitter and other social sites. In my friend's case, she casually commented on an Instagram job posting from one of her favorite girl bosses, who then responded, wanting to see her resume. From one comment (about how far away the job was), she was able to start a conversation to land her dream designer job.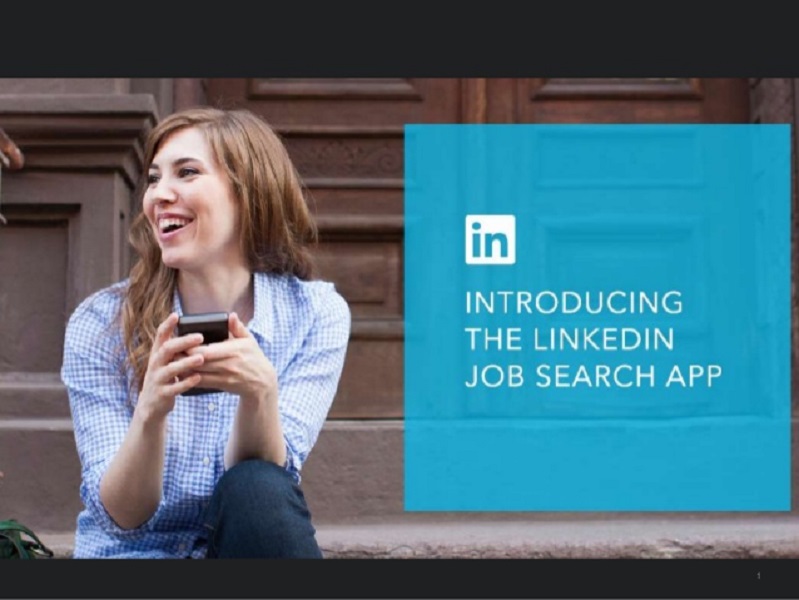 Using LinkedIn to Your Advantage
26. Claim your personal LinkedIn URL. One quick way to make your profile more professional and easy to find is to update your LinkedIn URL. For example, you can use "www.linkedin.com/in/yourname" to share on your resume. This also enhances your profile and makes it easier to find in search results. 
27. Start with a strong summary statement. This is your chance to show your personality, your values and your goals to future employers. You have full creative freedom here and it's a great way to introduce yourself. Keep this to a maximum of two short paragraphs or even use bullet points.
28. Join relevant groups on LinkedIn to keep learning. One way to stay informed in your industry is to participate in LinkedIn groups and join discussions. By sharing information, asking questions and being interested in different topics in your field, you can expand your network and knowledge. Do a quick search to see what groups may be relevant to your industry.
29. Have a LinkedIn profile that keeps employers wanting more. To make your profile more engaging, include links to writing samples, portfolio pieces or PowerPoint presentations from past internships or jobs. Include a downloadable copy of your resume or a link to your personal website. You can pack so much more into your LinkedIn profile than you think! 
30. Find connections through alumni from your school. LinkedIn has a great tool that allows you to search for alumni from your school working in a certain area or a certain career. Under 'My Network," click on the the "Find Alumni" tab. Having the alumni connection can be a great gateway into asking about their work experience or making professional connections.
Taking Networking to the Next Level
31. Create a list of contacts to meet over coffee or over the phone. My best bet is that you have a couple people within your circles that can offer advice about your career path. Now's the time to get organized, set up those meetings and get your questions ready. Start with your friends or people your friends/family know well. Easy steps first when it comes to networking.
32. Focus on being a good listener. When you're meeting new people at conferences or events, a lot of times it's easy to focus on you're going to say. But try this trick and focus on being a good listener, remembering people's names and making a genuine connection. This makes for natural communication and helps you remember specific details about conversations so you can follow up with them later on.
33. Think about what you can give. In addition to listening to others, have a mindset focused on what you can give. Instead of introducing yourself as a web designer, say you help craft online experiences for entrepreneurs and nonprofits. Mention the things you do for others, instead of focusing on your title. Be the person who always has an answer or a resource to give.
Having the Perfect Interview
34. Choose the right interview time. Avoid times that are pre- or post-lunch to avoid having your interview time shortened or risk others running late.
35. Practice, practice, practice. It's never a bad idea to be well-rehearsed for an interview. Practice making a killer first impression when you meet someone for the first time. 
36. Bring a notebook and use it. Your notebook should be out and you should take notes during the interview. Ditch the laptop, tablet, etc., as paper and pen keep you more engaged during the interview. Technology can seem like a physical barrier while meeting one-on-one, best to leave them in the car.
37. Prepare questions in advance. The interview is not about you—it's about how you can make a difference for the company. Expect them to say, "Now, do you have any questions for me?" At this point, it's up to you to continue the conversation in a productive way, so you can get to know the company better to see if it's a good fit. Consider asking questions such as:
How does your company define success? What are some of its short and long-term goals?
If I were to get this position, what would a typical day on the job look like?
Why do you like working for this company? How have you seen it evolve over time?
How will I be challenged working in this position?
How does this company compare with its competitors?
How would you describe the company culture?
Is there anyone else I should meet or speak with?
38. Be yourself during the interview. While practice is key, don't prepare to be a person you're not. Instead, build yourself up and gain confidence in your credentials. You can do this!
39. Dress the right way.Interview attire will depend on company culture, but if you're unsure, always lean on the more conservative side.
40. Become the interviewer. Take your interview skills to the next level by sitting on the opposite side of the table. If you have a leadership position in a student organization or some other organization where you have to interview applicants, make the most of the experience and take notes on what impressed you about each interviewee. Seeing interviews from the opposite perspective can help you find areas where you can improve the next time you are being interviewed.
Following Up & Making a Lasting Impression
41. Always write a thank-you email. No more than a day after the interview, send the interviewer a brief email to thank them for their time. In your note, mention something specific from your conversation so they remember you. Sending an email opens up a new line of communication, so in this way, hiring managers may be more likely to get back in touch with you, offer you the job or get in touch in the future. 
42. Be a resource. In your follow up, you can also include helpful articles relevant to the business and their goals. Or better yet, showcase how you would solve one of their business problems. Giving away your time and work for free, shows companies you're serious about the position. Perhaps do some research on their target markets, create graphic templates or provide other information they would find useful.
Standing out isn't about what makes you unique, it's about how you can serve a company in a unique way. It means putting the company before yourself, and having the right attitude, drive and experience to help you, help them.
This post was originally published by Gina Apperson