As a job seeker, we all want opportunities. We are all waiting for the company to open their doors and give us the chance where we can render our expertise and build our career. We search and travel just to see where we fit in. We are not sure what we can do to have a one shot and sure-ball chance.
Now, we have good news for you! Our Berlin TechJobFair this March 2019 will open many doors for you to start your career, and as we go to Berlin, Jobsens.ai will be joining us. Are you ready for the new challenges?
Jobsens.ai aims for you to master your skill in every possible way. Their wisdom profits from StepStone- Germany's favourite and most successful job boards business today. Over 3000 people in 24 countries aim at delivering the highest quality of service to all of their clients, ranging from small local players to big global corporations across all industry sectors. So as StepStone, Jobsens.ai wants to be the job market of choice for customers and candidates.
The company is more than just a machine or a website. More than 3000 enthusiastic people work very hard to deliver the best possible results to customers and job seekers alike. They work for a common vision, mission and many common core strategies. Talent is the key factor for their success and makes sure that they are building a company where talent can thrive and flourish.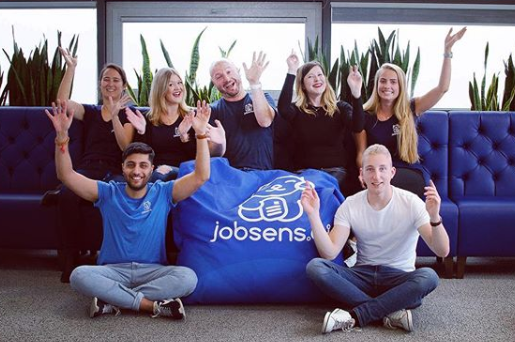 Jobsens.ai provides competitive pay, craft challenging roles that fit the business and reward people for excellence. They believe that employees can be at their best when they bring their whole self to work.
The company is looking for talented people who are professional, driven and dedicated. They want someone who can overcome challenges with them and provide exemplary results and in return, they offer you these benefits:
A wealth of career opportunities, offering International exposure
Challenging project work visible at the highest level within global clients
The freedom to continually create and innovate
An environment where Talent is rewarded
An environment where Business is important but the enjoyment of life is encouraged and recognised.
Master your skills and work with the team. Get the most fulfilling job and enjoy challenges with Jobsens.ai. If you're excited to start your dream job – You're almost there! Get the chance to meet their team personally in Berlin TechJobFair this March 2019. They are also available on Facebook, Twitter, and Instagram for more updates and information.
Don't forget to sign here and see you in Berlin! Make a reminder on your calendar now and make sure not to miss this event.