Hi can you tell us about Xignite?
Xignite provides cloud-based financial market data APIs to help companies deliver real-time and reference market data to their digital assets, such as websites and apps. Xignite's clients include more than 1,000 financial services, media and software companies from disruptive fintech firms, such as Betterment, FutureAdvisor, Motif Investing, Personal Capital, Robinhood, StockTwits, Wealthfront and Yodlee, to leading financial institutions, exchanges and market data vendors including, Nasdaq, SIX Financial Information and BMO.
And its Founder?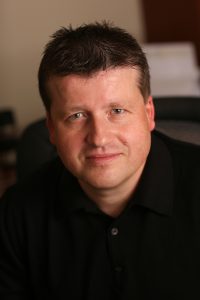 Stephane Duobis is Xignite's CEO and Founder. Stephane is French, but don't hold that against him! Recently Stephane was named to Institutional Investor's Tech 50 list of financial visionaries and innovators. He is a recognized software and market data industry executive who founded Xignite to pioneer market data in the cloud. Stephane Dubois is a well-known fintech thought leader and is frequently quoted in publications, including Forbes, MarketsMedia, WallStreet & Technology, Financial News, Bob's Guide, Inside Reference Data, and Venture Capital Journal. He has spoken at numerous fintech events around the world, including Finovate, FinDEVr, DKF, WFIC and The Money Conference. Prior to founding Xignite, Stephane held product management positions at Advent Software, tWalker Interactive Systems and Oracle Corporation. Stephane holds an MS in Management from M.I.T.
Sloan School of Management and MS and BS degrees in international management from the MBA Institute in Paris.
How did Xignite start ?
The idea for Xignite came about when Stephane Dubois was trying to create a wealth management platform that required financial market data. At the time, his only option to obtain market data was to work with traditional data vendors that were supplying highly commoditized data sets without the ability to customize. The data was extremely expensive and the vendors often forced customers to buy data that they didn't need.
Stephane believed that a number of companies from a broad range of sectors could benefit from direct access to tailored financial market data that could be purchased in a more cost-effective way. The idea behind Xignite was born and the company was created in 2006. Around that time, there were developments in cloud technology and more user friendly programming interfaces, in the form of APIs. The developments provided the tools to solve the data problem.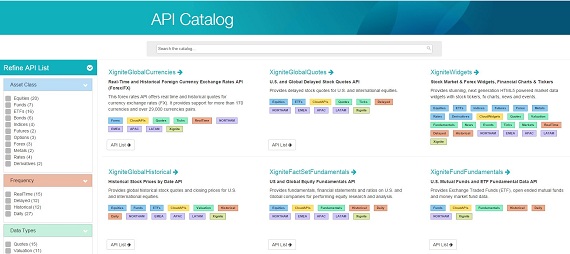 Flash-forward 7 years and Xignite is now the leading provider of market data cloud solutions. Xignite makes sourcing and integrating real-time and reference market data into apps and devices easy and more cost-effective than alternative data feeds. Xignite offers more than 1,200 market data APIs across a comprehensive range of asset classes. We now work with more than 1000 financial services, media, software and corporate clients, including FinTech standouts Betterment, eToro, FutureAdvisor, Motif Investing, Personal Capital, Robinhood, StockTwits, Wealthfront and Yodlee.
There is something that all these new players have in common – and that is a need for data. Xignite is helping to fuel the FinTech revolution by enabling clients the option to only buy the market data they need.
How many years have you'll been operating for ?
We started Xignite in 2006.
 Are you'll looking to raise funds ? How much & what round ?
We have raised $20M and are currently trying to raise a $15M round.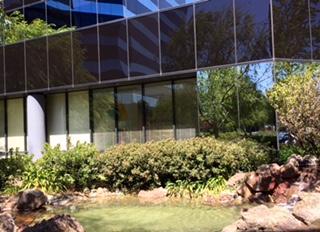 Where is the majority of your clients based ?
We have close to 1000 clients. 70% are based in North America and the rest in Europe and Asia.
 Where are your offices ?
We are headquartered in the heart of the Silicon Valley in San Mateo, California. We also have offices in Shanghai, New York and just joined Level 39 in London.
What are your plans moving forward?
To power the future of finance!
What are the key challenges Xignite faces & how are you'll addressing it ?
Our biggest challenge is educating fintech developers that there are better alternatives to buying market data than Thomson Reuters and Bloomberg.
Are there any landmark events coming up that you would like to tell us ?
We are making a major fintech announcement on September 16 and will tell you all about it at the upcoming London Fintech Startup (24th September)!
Website:http://www.xignite.com
Blog: http://resources.xignite.com/h/c/190077-xignite-blog
Twitter: @xignite.
Meet Stephane, CEO & Founder of Xignite and other innovative Fintech Startups at London Fintech Startups, happening on the 24th of September!
Join our London Fintech Startups #TMUFintech @ Sapient Limited, Eden House , 8 Spital Square , E1 6DU London ,United Kingdom, Thursday, 24 September 2015 from 18:00 to 21:00 (BST)