American Express has been one of the top companies that has continued to bring so much value and enjoyment to our Tech Job Fairs over the years. We want to give you an idea of how they can be so effective in our world today. For job-seekers, there will an opportunity to meet them in Frankfurt at our Tech Job Fair on the 16th of May, 2019. You won't want to miss this chance!
We work hard to attract, develop, and retain top talent to build our leadership pipeline. This commitment to identifying, developing and backing leaders extends to our communities.
For over a decade, we have devoted significant resources to creating and funding programs that strengthen leaders within nonprofit and social purpose organizations working to solve the world's biggest challenges. Since 2008, we have invested nearly $70 million to develop more than 70,000 social purpose leaders who are tackling some of society's most complex issues.
Chances are, there are American Express-trained leaders working in your community — for the causes you care about — right now.
AMERICAN EXPRESS LEADERSHIP ACADEMY
Founded in 2008, the American Express Leadership Academy builds the personal, business and leadership skills of emerging nonprofit leaders and social entrepreneurs through multi-day, in-person trainings. The initiative has grown to a global program, training world-class leaders in the areas of education, the arts, social services, health, the environment, and more. To date, we have hosted 112 Leadership Academy programs across 11 countries, training more than 3,500 nonprofit and social sector leaders.
SCALING OUR IMPACT THROUGH DIGITAL LEARNING
We recognize the need to further scale our leadership programs, so in addition to our hands-on and partner-led Leadership Academy programs, we support two online leadership development platforms for social purpose leaders: Leaderosity and + Acumen.
CONTINUING THE LEADERSHIP DEVELOPMENT JOURNEY
Leaders have much to learn from each other and, for true leaders, the learning never ends. Once emerging leaders have completed our programs, we maintain our relationship with them and provide them with resources to build and maintain relationships with each other. We:
Offer ongoing alumni engagement through the American Express Leadership Academy LinkedIn group.
Organize an annual American Express Leadership Academy Global Alumni Summit.
Support LeaderStories.org, a storytelling platform we created in partnership with SparkAction , for Academy participants and grantees. The platform features stories, resources, tips and leadership insights from innovators and experts.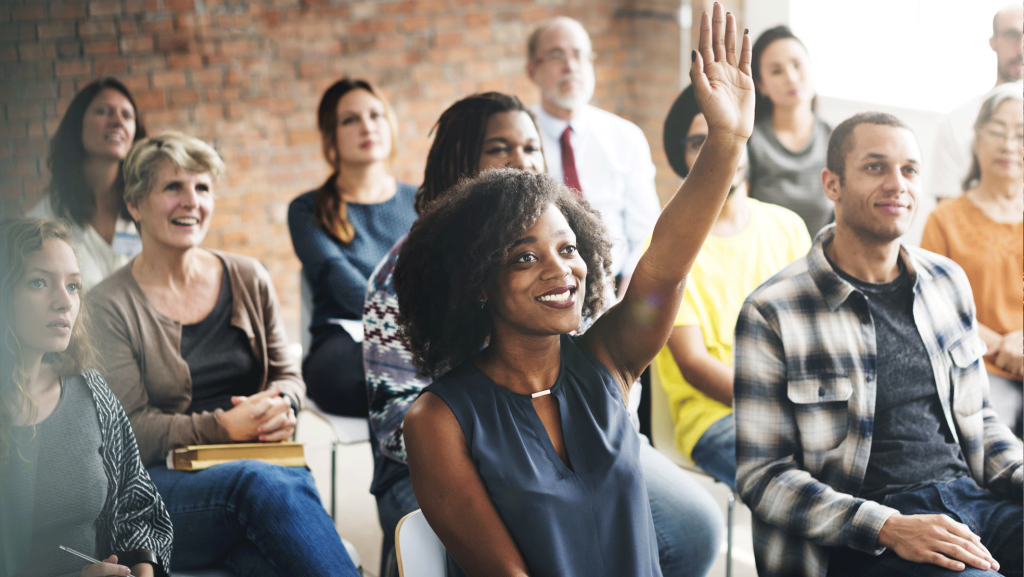 GRANT CRITERIA
The kinds of projects we support encourage leadership development for emerging nonprofit and social purpose leaders through one or more of the following:
Helping nonprofit organizations create, enhance or sustain leadership development programs for their high potential emerging leaders.
Diversifying the current landscape of nonprofit leaders.
Transforming organizations through best-in-class management and leadership practices, implementing management principles or expanding an organization's capacity to attract, develop and retain leadership talent.
PROJECTS WE ARE INTERESTED IN SUPPORTING INCLUDE:
Leadership training by an organization to a wider group of organizations within the same discipline or field.
Leadership development of an organization's local members or affiliates.
Leadership development of an organization located in key geographic areas.
Because the mission of the American Express Developing Leaders grant is to support social purpose organizations by developing their current leaders, we do not fund leadership programs for high school or college students or support scholarships for individuals' personal leadership training.
We hope you can take advantage of their leadership programs. Also, please try to make it to our Tech Jobs Fair in Frankfurt on the 16th of May, 2019. This will be a great opportunity for you to see what you can do to jump-start your career!
You can get their latest updates on Facebook, LinkedIn, and Instagram.