Job hunting has changed a lot in recent years. Thanks to mobile apps available across a variety of smart devices, you can take your job search on the go, and apply to positions any time, anywhere.
If you're looking to make a career change in the new year, here are 15 free apps to help you find your dream job.
1. CityHour
If you're just getting started in or want to move up in your field, many career experts recommend setting up informal meetings with industry professionals to learn more about their career experiences. Eliminate the awkward "ask" phase with CityHour, an app that syncs with your LinkedIn profile to find contacts who are already open to scheduling in-person meetings. You can quickly connect and schedule a meeting with anyone in a 50-mile (80 kilometers) radius, and once you've selected a meeting place, the information is automatically synced with your phone's calendar.
Download: iOS (Android version coming soon)
2. Indeed Job Search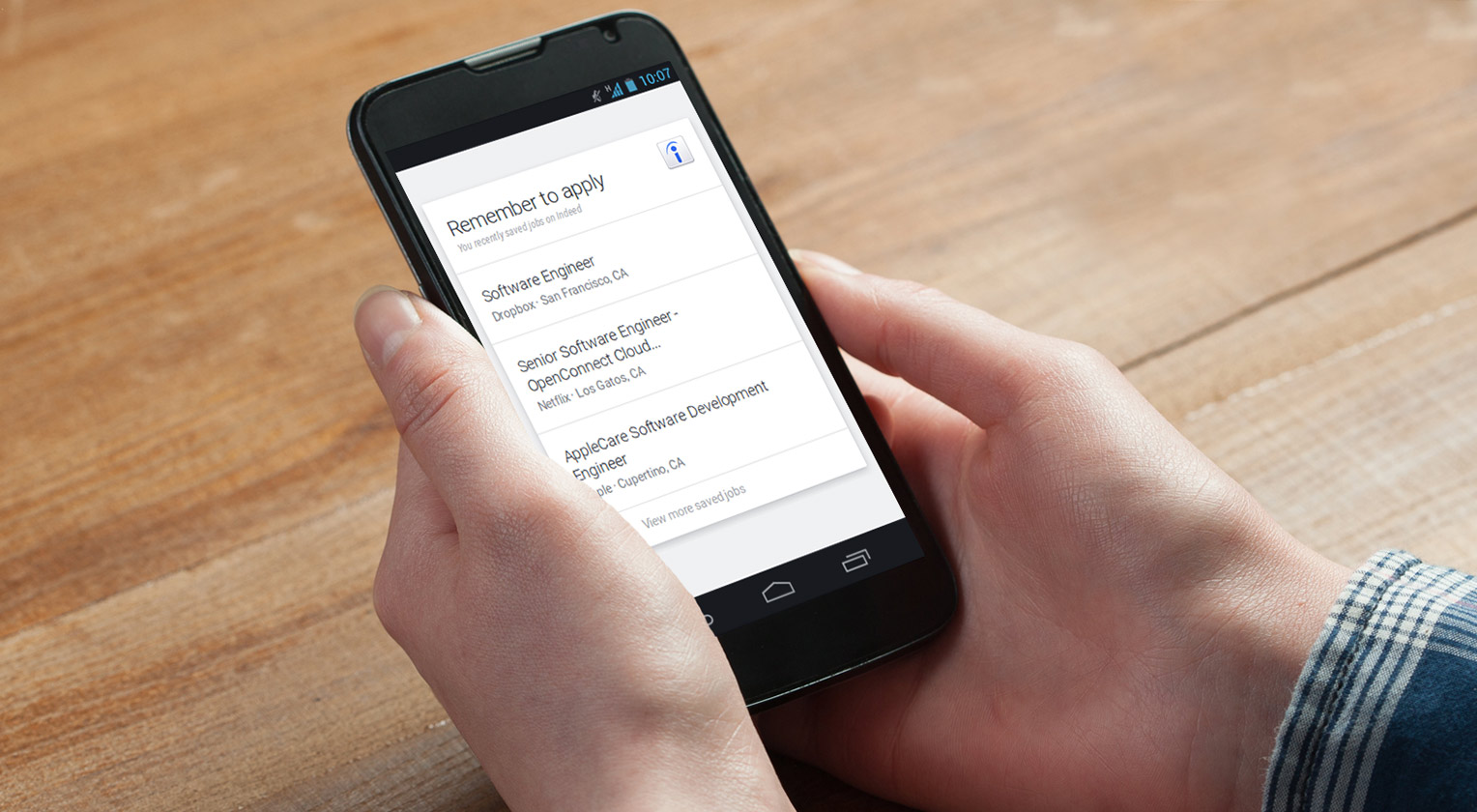 At a glance, Indeed appears to be a rather straightforward job-search app. Just like the full website, the iPhone app lets you search for jobs and filter the results based on your industry, location, desired salary and more. The Indeed app aggregates listings from thousands of sources, including other online job boards, company career pages and newspaper classifieds. Users can set up email alerts to be notified when new jobs appear in a specific category. When you find a job you like, save it so you can apply later, or attach your résumé to your account so you can apply in-app.
Download: Android or iOS [See Related Story: Social Media Success: A Guide for Job Seekers]
3. Jobaware
The highest-rated iOS job-search app, Jobaware allows you to sync all your job-search activity on the web and on the app, as well as integrate with LinkedIn. You can track your search progress, compare jobs in different cities, check specific companies for jobs and view salary information. The app also connects you with a variety of learning resources to aid in your job search.
Download: iOS
4. JobCompass
When you're considering a new job opening, proximity is key. Accepting a position that's far from home could mean you'll have to move or endure a long commute. The JobCompass website and app focuses on finding you jobs that are nearby. While most job boards allow you to filter search results based on your ZIP code, the JobCompass app uses your smartphone's GPS to show you where the job is in relation to you or another specified location. If you're thinking about moving to a new area, search for jobs in more than 55 countries to see what's out there. And when you find a job you like, email it yourself or apply directly within the app.
Download: iOS
5. Jobs by CareerBuilder
With the CareerBuilder app, you can search for jobs by industry, location or company. You don't even need a CareerBuilder account to use the app: Simply upload your résumé from your smart device or Dropbox account, and start your search. You can track and view your job-search history, save jobs for later, and even view your competition with average stats on other applicants' education levels and years of experience. CareerBuilder will also recommend jobs and alert you when your application has been received and viewed.
6. LinkedIn Job Search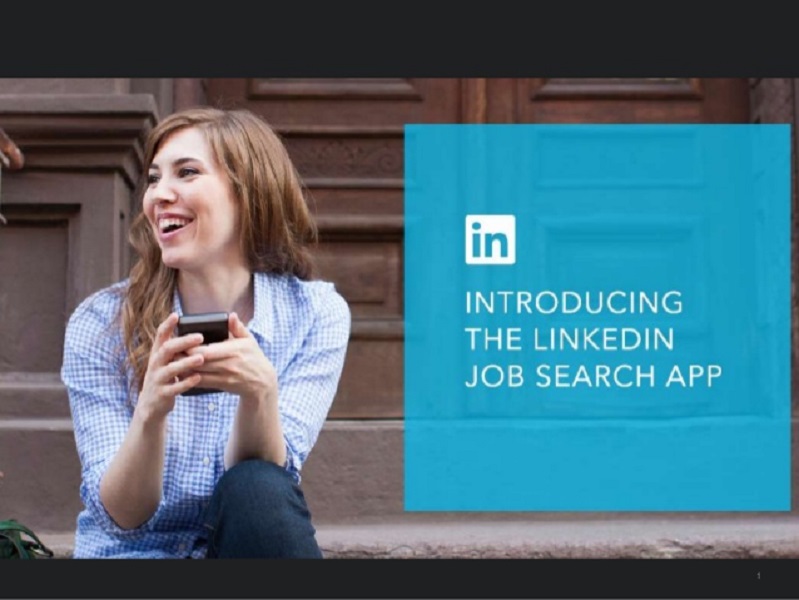 LinkedIn is easily one of the most popular professional networking tools out there, but it isn't just about selling yourself with a flattering personal profile. Just like on the LinkedIn website, LinkedIn Job Search lets you search for open positions in your industry and sort them by date posted, salary and other criteria. When you find something you like, you can apply directly in-app with your LinkedIn profile. The app will also recommend jobs based on your profile and past search criteria, and notify you when a relevant job goes live in your area.
Download: iOS
7. LinkUp Job Search Engine
When you're searching for positions on open job boards, you run the risk of applying to a fake or scam job. LinkUp pulls listings directly from company websites, so the jobs you find through the app are always current and legitimate. Like many other job-hunting apps, this one lets you save listings you like, revisit your search history and receive alerts for relevant jobs.
8. Monster
The Monster app is a mobile companion to one of the biggest online job boards. Like competing apps, it lets you search for new openings and filter your results based on your needs and preferences. Sign in to your Monster account to access your uploaded résumés, cover letters and previously submitted job applications. You can also sign up to be notified when new positions are listed.
9. Rake
If you've ever had trouble keeping track of when and where you've applied to jobs, this app might be your answer. Reignger Inc.'s Rake, aims to simplify the process by streamlining all your search activity in one place. You can save jobs from any job board or career site to the app, prepare applications (complete with to-do lists and notes), and track your jobs by setting follow-up reminders. In addition to mobile browsing, Rake also allows you to save jobs from the desktop website or via email.
Download: iOS (Android coming soon)
10. Reach
With the Reach app by Big Rock Labs, finding local professionals and events in your industry has never been easier. Once you're logged in through your LinkedIn account or email address, you can search for nearby users with your phone's GPS sensor, or for users who have checked in to specific nearby locations. If you find someone you want to connect with, "Reach Out" by sending a request. If the person accepts, contact information for the two of you is exchanged and you can start a productive conversation. You can also discover trending events near you and register to attend in-app.
11. Simply Hired
Like Indeed Job Search, the Simply Hired app is an aggregation tool that scrapes job listings from a big variety of sources, including other job boards and company websites. The app also lets you set up email alerts for new listings based on your search criteria. By subscribing to a particular job category on both Simply Hired and Indeed.com, you can minimize the chances of missing a new opportunity in your field. Save jobs you like so you can apply later, or apply in-app if you already uploaded your résumé.
12. Snagajob
Snagajob is a great app if you're looking for hourly work in the restaurant, retail or customer-service industries. It lets you narrow your search results by type, location and other criteria, and an integrated map shows you the exact location of each job. When you find an opening you want, save it for later or apply in the app. You can also sign up for email alerts to be notified when a new position opens up.
13. Switch
When you work in the tech industry, switching jobs can be a real hassle, especially if the wrong person at your current company finds out. Keep the heat down with Switch, an anonymous job-search app that lets employed tech professionals quietly search for new positions. The interface, which resembles dating app Tinder, allows you to "swipe" right on positions you're interested in. Hiring managers will see only your professional profile — not your name or contact information — and if they like what they see, you'll instantly be connected so you can chat further about the opening.
14. Wirkn
Looking for local gigs? Wirkn can help you find retail, restaurant, hospitality and customer service opportunities near you, for any experience level. With its simple job discovery platform and video resume creation tools, Wirkn helps you find and apply to great opportunities right in your own backyard. Earlier this year, Wirkn partnered with popular chat platform Kik to offer a chatbot that acts as a personal job concierge. The Wirkn Jobs bot will either search for jobs for you based on your criteria, or ask you a series of personality quiz questions to find job opportunities tailored to your interests.
Download: iOS
15. ZipRecruiter Job Search
ZipRecruiter Job Search streamlines the process by aggregating listings from more than 100 different job boards including Monster, Career Builder and Simply Hired. The app lets you upload your résumé so you can easily apply for jobs on the go. ZipRecruiter gives you the ability to bookmark jobs using the mobile app, then apply later once you're on your home computer. You can also set custom alerts so you'll be notified as soon as new jobs are posted.
Great content by Nicole Fallon Taylor via www.businessnewsdaily.com
We help Startups through Events like Meetups, Workshops, Hackathons, Job Fairs, Events Promo and also have www.techstartupjobs.com to help you recruit your tech team. 
Explore Techmeetups events in Berlin, Paris, London, Barcelona, Amsterdam, New York, Vienna, Lisbon, Madrid