Thank you to all the companies who joined our Barcelona Tech Job Fair last 4th of April! We want to especially express our gratitude to Haufe Group for making the event a success! If you failed to meet them during that event, learn more about them and find out if they are still hiring.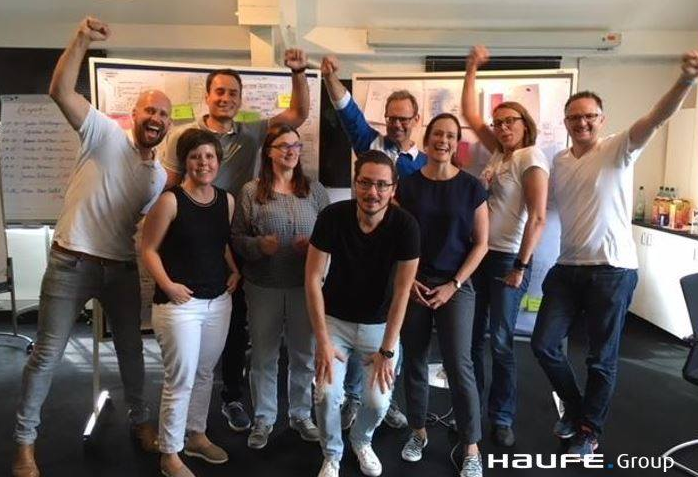 Haufe Group is taking companies into the digital age. With competence, passion, and experience, they want to create the workplace of the future. Yes! You read it right. This company is working to create the workplace of the future. Keep reading as they explain how.
Nobody knows what the future holds, but futurologist has a prediction on how human evolution will succeed. According to them, success will happen if big ideas are made bigger, and existing technologies are transported into the future. This involves catching flashes of insight and channeling them in the right direction. For 80 years, Haufe Group proved this theory right.
Haufe Group is benefiting companies of all shapes and sizes. They are making complex things simpler through the use of their software, consulting and training solutions. They have over 1,950 employees worldwide and generating an annual sale of over €366M.
The people at Haufe Group possess an inimitable combination of intuition, joy, and passion that keeps the company move forward. Their employees are smart – they think for unthinkable and do the impossible. There are still a lot of reasons why their people are the most important factor in the company. New strategies, integrated concepts, astounding solutions – these things are constantly in the mind of all of their employees. Together, they yield a never-ending stream of ideas. That's how the company innovate! That's how they shape the future.
Haufe Group makes flexible working possible. In this company, work and private life fit together. Work-life balance has become a buzzword. Work should lead to self-affirmation rather an integral part of life. Your freedom to organize yourself here is one of the many benefits they can offer.
Are you a team player?
Do you love new ideas?
Find out if they are still hiring here.
Get more info about them on their website. They are also on Facebook, LinkedIn, Twitter and Instagram.