Original post by MICHELLE GREENLEE via Dice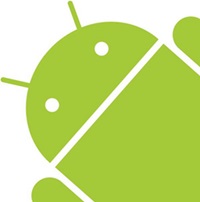 Last week's Google I/O 2012 offered entertainment and technology in a big way — even beyond the live skydive broadcast over Google Hangouts On Air and the preview version of Android 4.1, which packs powerful API level functions and other features.
Here's a comprehensive recap of the event:
Android 4.1 Jelly Bean
Smart Home Screen Widgets: They auto-resize on-screen relative to surrounding widgets.  A new widget API gives you access to this powerful organization feature.
Google Beam: Improved NFC-based sharing lets users exchange photos, videos and more over Bluetooth with simple "tap to pair" for NFC-enabled devices. Simple, quick device-to-device sharing.
Rich Push Notifications: Updated notifications now include rich media (photos or videos). Notificaton content can be seen directly from the tray without opening the associated app.
Accessibility: Support for external braille input and output devices via USB or Bluetooth. Updated gesture functions controllable via API controls for accessibility features.