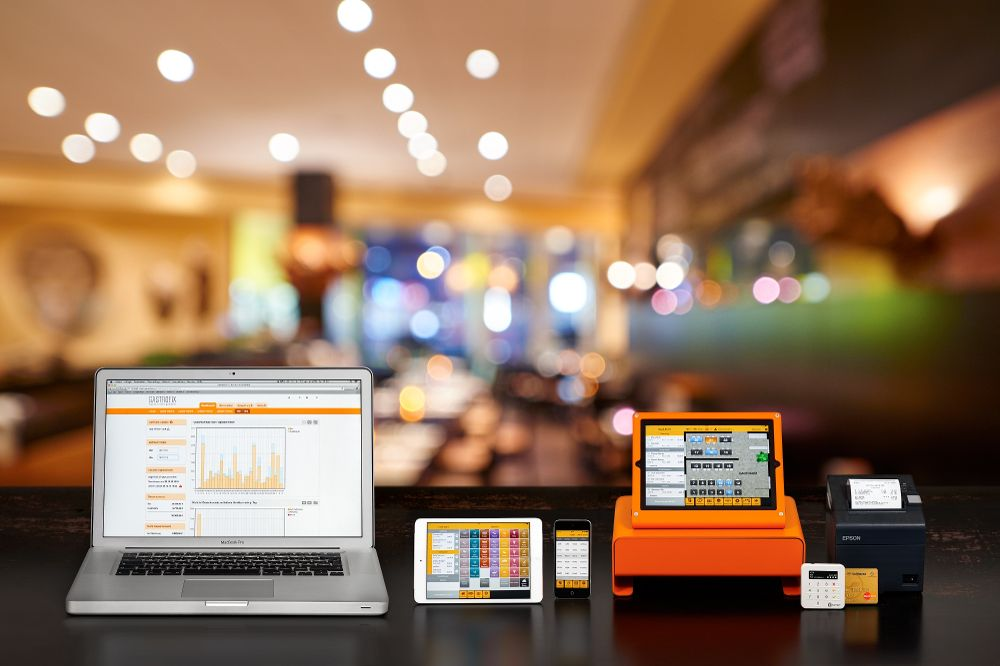 Gastrofix GmbH, headquartered in Berlin, was founded in 2011, currently employs 140 people and is represented in 7 countries. With over 15,000 licenses sold and managed annual turnover of 4 billion euros, the iPad cash register system of the same name is one of the most successful in Europe. The cloud-based POS platform for digitizing the hospitality industry is fully offline capable and therefore particularly fail-safe. Thanks to its versatile additional modules such as branch administration, cash book or customer database, it is also suitable for medium-sized and large companies in the restaurant and hotel industry. With Gastrofix, the cash register becomes a digital control centre for efficient operation. We are glad to announce that the cloud-based tech wizards will be joining us for the Berlin Tech Job Fair  Help yourself to a ticket here!
First TSE for iPad POS systems: From 01.01.2020, cash register systems in Germany must have a technical security device (TSE) that stores all data for the tax office. Together with Epson, GASTROFIX presented an easy-to-implement plug-and-play solution that meets all the requirements of the new German cash register act aka Kassensicherungsverordnung.
A CHATBOT NAMED MARC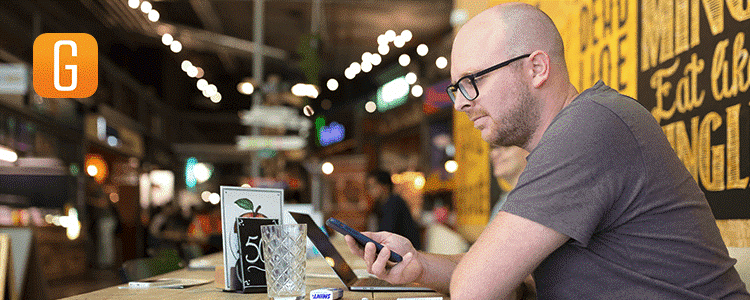 Interview with the developers of the first chatbot for beverage orders
The Dutch tech start-up Table Duck and Gastrofix recently caused a stir with the announcement that they were working on the development of a novel, AI-based chatbot. The bot, called "Marc", will be able to take over the ordering and payment process in restaurants and thus relieve the staff. After all, the ability of bots has so far been limited to simple functions such as table reservations or answering customer questions. We talked to the two founders.
Robbert and Mathijs, you founded Table Duck in autumn 2017. How did it come about?
Robbert Bregman: I had been thinking for some time about how to get the service in the gastronomy better and, above all, faster. In my head there was still something like an order app for music festivals buzzing around.
Mathijs Broeks: At the time, I was once at SXSW South by Southwest, a major tech conference in Austin, Texas, and attended a talk about chatbots. All the bots shown there were funny, but completely unsuitable for commercial purposes. Nevertheless, I was fascinated by the possibilities and took them home as inspiration. When I told Robbert about it, we quickly agreed: This could be the ideal technology to realize Robbert's idea. So we decided to start a company. That was the birth of Table Duck.
What else would you have developed if not "Marc"?
Broeks: In any case also a chatbot! But then probably for customers from the insurance and financial sector, whom I am still looking after today with my second company.
In fact, the two of you are still working in your "normal" jobs at the same time. How do you get this double burden under one hat?
Bregman: I'll say. I still work for Unilever where I develop new business models. But if Table Duck continues to go so fast, I'll probably quit this job at some point.
Broeks: I run a small internet agency with some fairly large and well known clients. Here I can try out and improve new techniques every day. I see the double burden as positive because I acquire a lot of knowledge in Job A that I can bring to Job B. I am very happy with the results.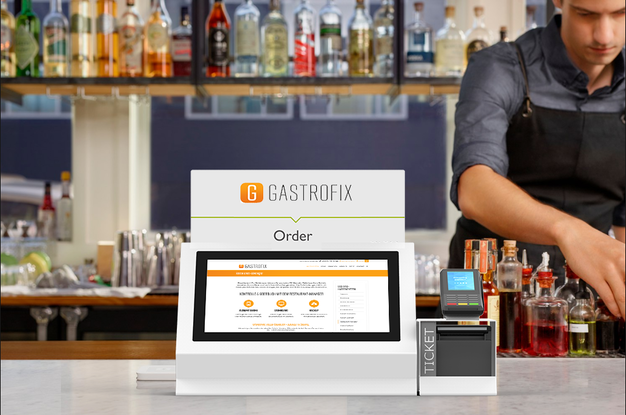 Meanwhile you are already quite far with the programming of "Marc" and will present the current conditions in March on the trade fair Internorga in Hamburg for the first time to the public. What is still missing for the final market readiness?
Broeks: Definitely onboarding with new customers. At the moment this is just manual work, which we have to automate as soon as possible.
Bregman: Better German! Neither Mathijs nor I are native speakers, which is often a challenge when programming the German Chatbot version. Fortunately we get active support from people from Germany, among them the people at Gastrofix.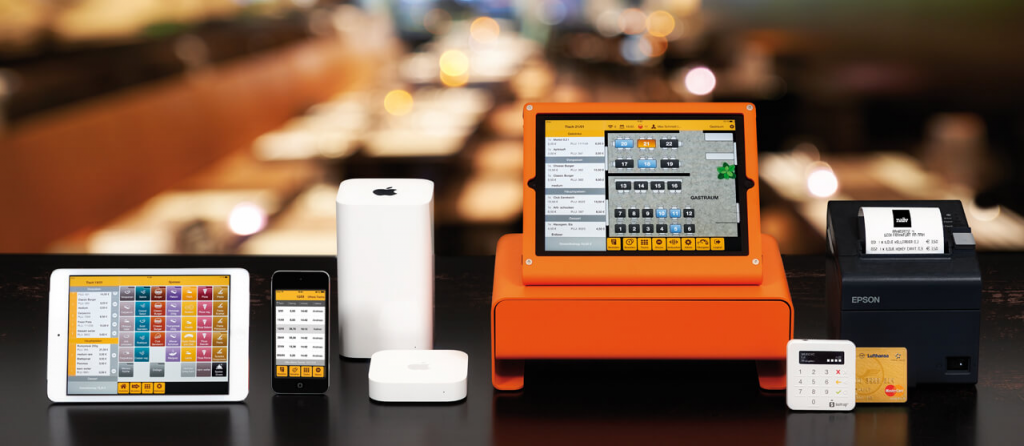 Many media have reported about you and your chatbot in the last days. Were you surprised?
Bregman: Perhaps from the multitude of messages. But of course we secretly hoped for a broad response, after all we developed something really interesting and new. The many positive reactions show us that we are on the right track. Even if there is still a lot to do.
Where do you think the big interest comes from?
Broeks: On the one hand because nobody has yet explored the possibilities of bots as far as we have. That guests order and pay via Facebook Messenger is really new.
Bregman: On the other hand, it is becoming increasingly difficult to find good personnel. This problem can be alleviated, if not solved, with state-of-the-art technology. More and more gastronomy operators are recognising this and are becoming more open to new tools.
Have there been any initial inquiries?
Broeks: Yes, companies from Germany, the Netherlands and even the USA have contacted us who would like to use "Marc". Awesome!
Where do you think "Marc" will be more successful: in Germany or the Netherlands?
Bregman: I think in Germany. Simply because it is a much bigger market and Gastrofix is a well-known player there. And the connection to the cash register is, after all, the most important prerequisite for "Marc" to function smoothly.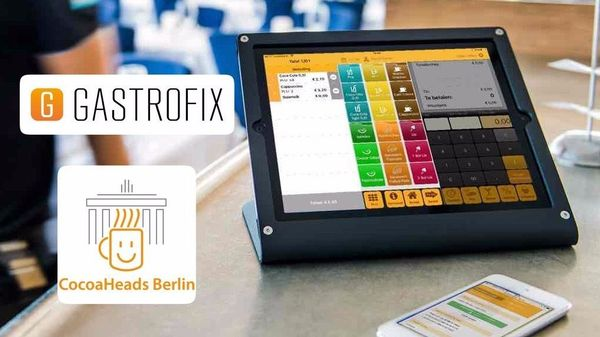 Broeks: I think the Dutch market has more potential. This also has something to do with the fact that mobile payment is already much more widespread there. But if we address the right target groups in Germany, we will also be successful here.
Are you sometimes afraid that "Marc" will outgrow you when it comes to intelligence?
Broeks: No, at least not for a short time. The way Artificial Intelligence works still requires too much human input. But as soon as AI can really learn by itself without human intervention, we all have a problem.
Bregman (laughs): That would be pretty cool. At the moment, "Marc" is still a little child who has to learn a lot.
What do the next steps look like and where do you see each other in five years?
Bregman: We need to improve our understanding of the chatbots now. Our goal is that "Marc" knows guests inside out and gives them intelligent recommendations. So that it prepares its boss, thus the catering trade operator, much joy in the form of additional conversions. I believe, in five years we are to that a large piece nearer.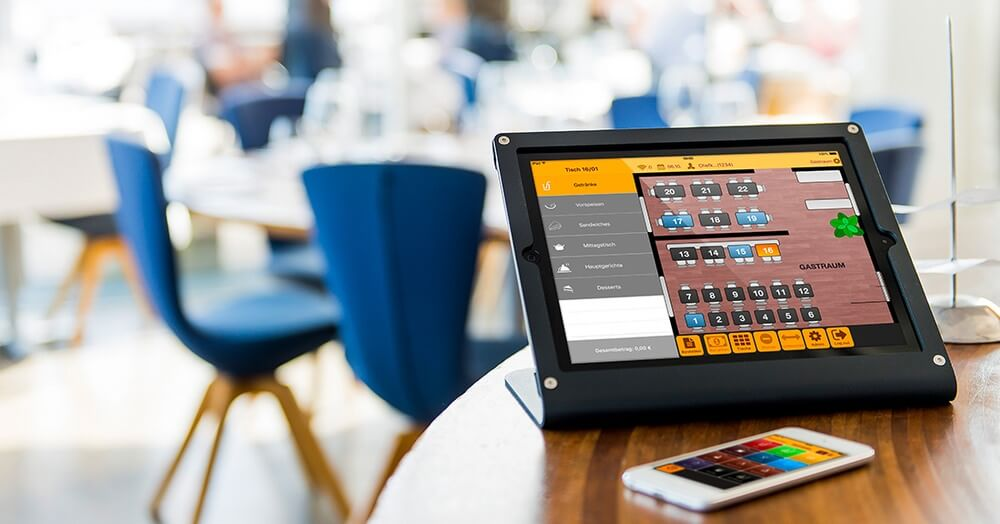 Manage your hospitality operation cost-effectively and efficiently with professional GASTROFIX iPad POS System: iPads as a stationary terminal and iPod touch for mobile ordering. You are ready to go in a short time and can get started without extensive training.
Design your POS System according to your requirements and gain a deeper understanding of your restaurant operations by utilizing the over 60 informative reports in our cloud-based Back Office. You will make faster and better decisions and improve revenues.
Find Gastrofix on Website  Facebook  LinkedIn
See you in Berlin!
Looking for a job, your next co-founder or recruiting your tech talent? Berlin Tech Job Fair on 7th November 2019 is an event to attend. Visit Tech Events for more information about the events and how you can get more out of the experience and also get yourself a ticket to an event!
Website: Techmeetups.com visit and treat yourself to a community of tech business events and support!
TechMeetups.com 8 years. 21 cities. 68 job fairs. 1100+ hiring companies. 60,000+ job seekers.