EXCLUSIVE OPPORTUNITY TO JOIN THIS FREE ONLINE MOTIVATIONAL SEMINAR
During these challenging times, TechMeetups have decided to run online masterclasses for our 65,000+ job seekers to uphold morale and continue to impact  knowledge and assistance into the community.
Looking for motivation, business and life adjustment strategies?
Techmeetups presents the Online Motivational Talk called  BATTLE FOR YOUR LIFE tailored to these needs.
LIMITED TICKETS AVAILABLE!! HURRY UP AND GRAB YOUR FREE TICKET.
After purchasing a ticket, someone from our team will send you the invite link.
SPEAKERS: 
1. Roy Redd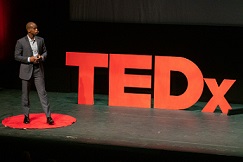 Title: WINNING THE WAR FOR YOUR LIFE AND BUSINESS
About Roy: Mental Performance Keynote Speaker: To Motivate and Educate a Billion People to Live Better Lives or Improve their Business.
Roy is a four time #1 best-selling author of the book The Unnoticed Advantage and The Success Magnet: Cultivate the 5 values that attract success, The Six-figure Trainer and The Little Book Of Mental Health. Roy also Is a performance coach who works with pro-college and high school athletes. He works with the athletes to dramatically increase, tangible, measurable, and physical results. He also does this with companies, organizations and anyone who has a purpose.
Question? With all the skills and experience that people have up until now, why are they still victims of their own self-sabotage? Why do they know what to do and how to do it but still don't do it?
Answer: Because they are bounded by their current mindset ceiling.
This talk does not teach people anything new but it allows them to start actually performing at a world-class level in what they currently do. World-class at work, world-class at home, and world-class in their own self-care.
Peoples frustrations come from the gap between who they are now and who they want to be and those frustrations manifest in depression, anxiety, anger, sadness, and all of our negative experiences.
This talk brings total clarity and a guide to winning the war for your life.
This topic is important to me because I was depressed, broke, embarrassed, and homeless. I had to get myself out of that hole and after I did it I dedicated my life to do that for others.
2. Gianluca Rosania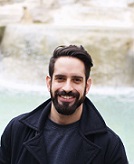 Title: Find your Purpose
About Gianluca: A passionate recruitment professional with 10 years of experience in large companies, Leader Recruiter at Glovo, co-founder of LIVT company. Gianluca's scope is to share as much knowledge as his experience has given him through motivational speeches and projects that he is involved in. Keep on growing!
Topics:
a) Purpose
b) The Story – Your Path
c) Understanding the Situation in Depth
d) Strategies and Sources of Communication
During this masterclass, you will acquire a much better understanding of your purpose, how to maintain value in your life, the situation and what steps you can take  to fight and overcome the crisis.
3. Eric Moeller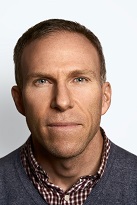 Title: Don't Let Fear Steal Your Dream
Who would you become if you could overcome or manage fear differently? Participants in this workshop will choose to look at the fears standing in the way of their dreams. "A journey of a thousand miles begins with a single step", which we will take together in this workshop about fear.
Website: Techmeetups.com visit and treat yourself to a community of tech business events and support!
TechMeetups.com 9 years . 22 cities . 75 job fairs . 1100+ hiring companies . 65 000+ job seekers