The speed dating event for recruiting! Whether you are looking for a job or recruiting, Berlin Tech Job Fair is the place to be! Come to meet employers, ask questions, and make connections.
Students, graduates, career changers and job seekers looking for a career in technology, marketing or sales, are encouraged to attend. A chance for job seekers to talk to companies that are hiring in person. If you've had enough of submitting your CV online without the opportunity to make a lasting first impression, here's your chance to change your strategy and do a bit of networking.
Job seekers will have the opportunity to meet top employers and to speed interview for several positions during the event, meeting the people who actually make the hiring decisions.
Studying, seeking work or changing careers? FREE TICKETS 
Become an exhibitor
Enjoy networking opportunities, launch a new product, collect feedback, source, hire and generate new leads. If you have any questions and suggestions, please contact marketing@techmeetups.com
TechMeetups is a Global cluster of 22 interconnected communities with 65,000+ startups, students and graduates, professionals, coders, salespeople, financiers, marketers & developers across the world. We have communities all over the world: London, Berlin, Amsterdam, Barcelona, Paris, Lisbon, Stockholm, Madrid, Copenhagen, Hamburg, Munich, Dublin, Bern, Zurich, Stuttgart, Frankfurt, New York https://techmeetups.com/events 
Exhibitor packages & benefits https://techmeetups.com/product-category/tech-job-fair/berlin/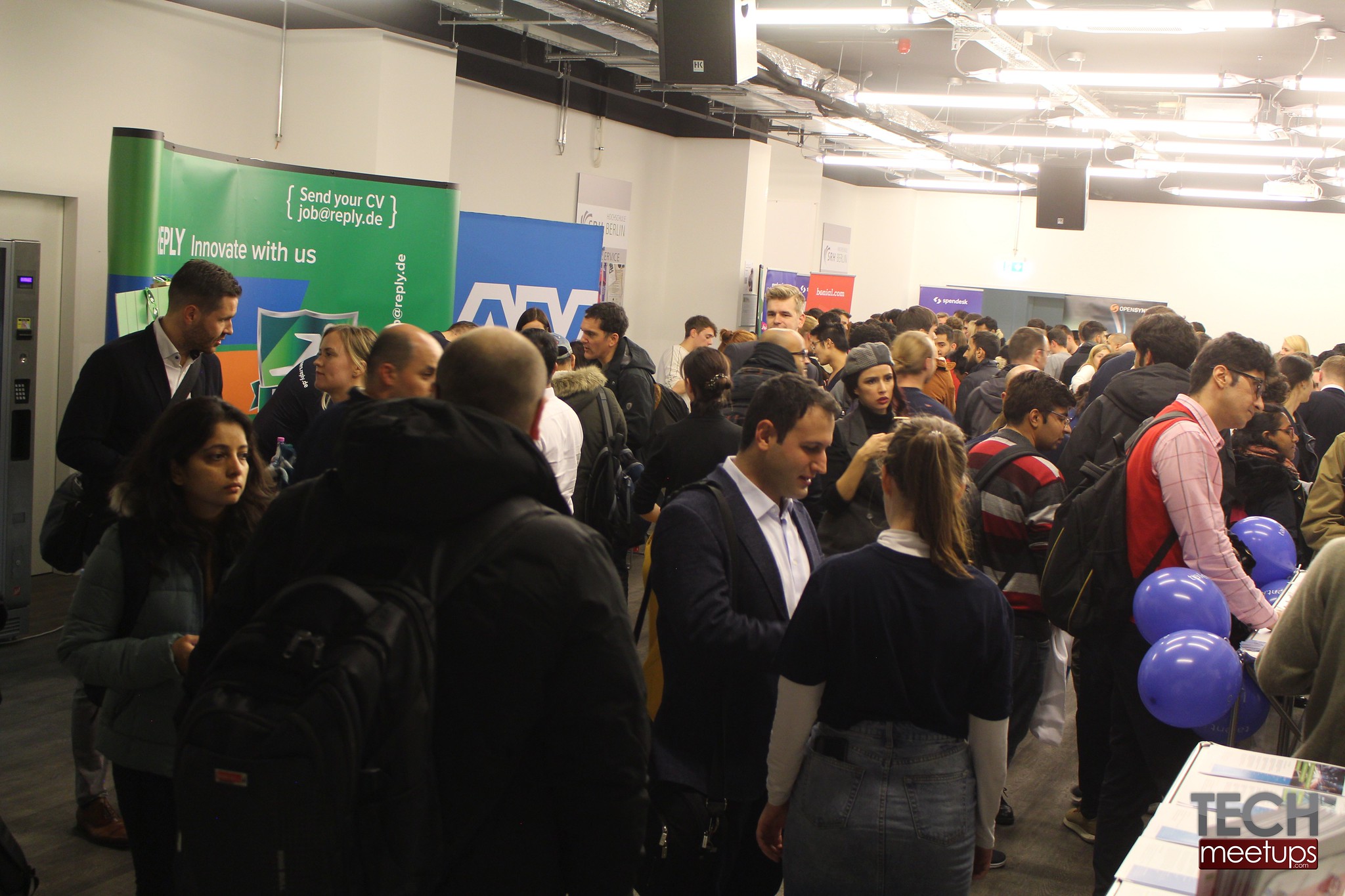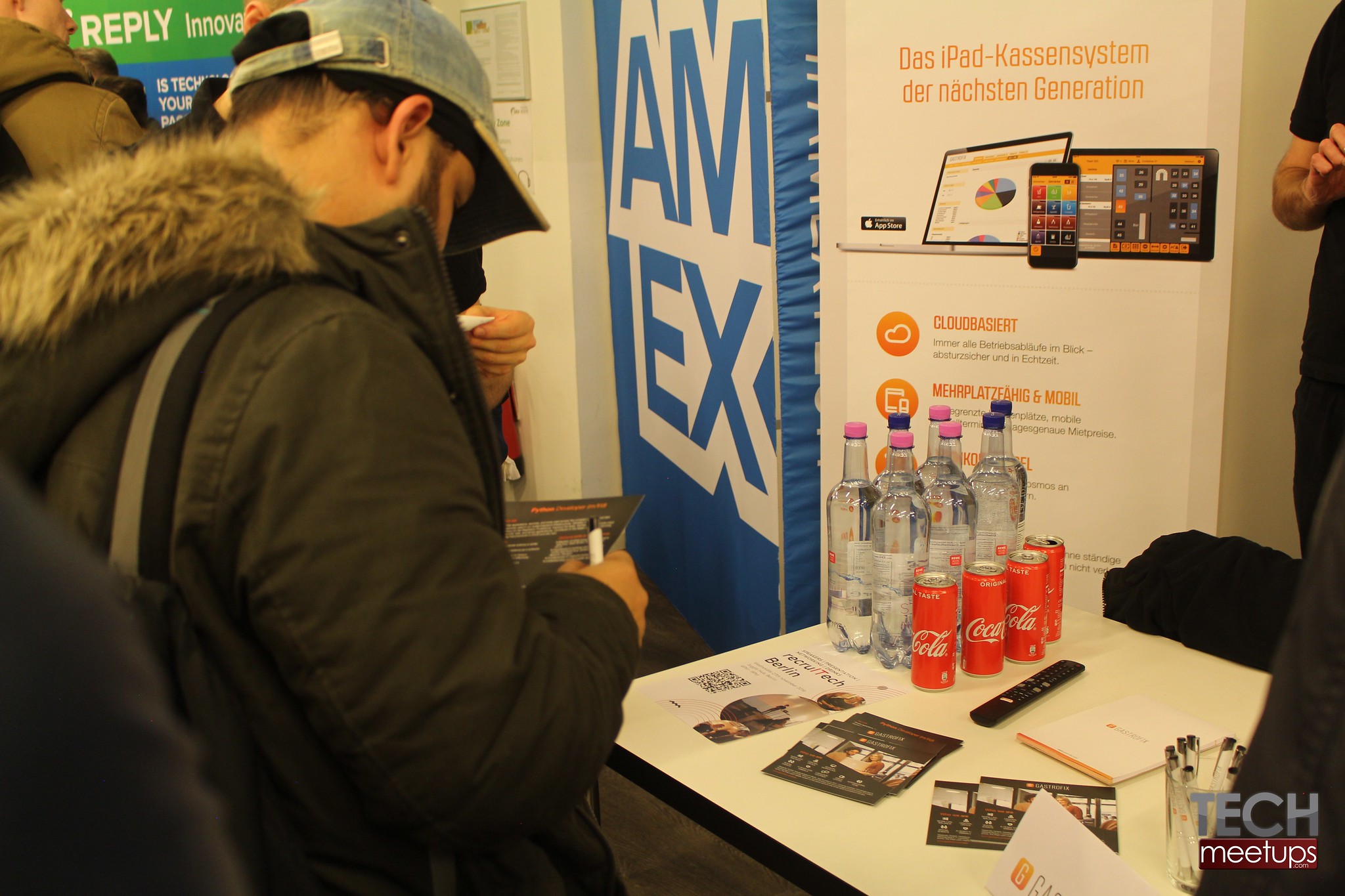 Exhibitors

Let's become partners and move your business to the cloud together! Aliz helps you reach your business goals with Machine Learning and data solutions – powered by Google Cloud. Because of our strong partnership with Google, we have access to the most modern technologies and developments in the industry; and those resources combined with our dedicated, professional team is ensured to give your company a competitive edge. Data has become the most valuable resource – if you use it well. We help you put your company's data to use, gain valuable insights, predict future trends, and optimise your business to increase ROI. Join those who are already in the cloud, taking full advantage of their automated processes – and make your business even more successful than it is now.

GlobalLogic is a leader in digital engineering. We help brands across the globe design and build innovative products, platforms, and digital experiences for the modern world. By integrating experience design, complex engineering, and data expertise—we help our clients imagine what's possible and accelerate their transition into tomorrow's digital businesses. Headquartered in Silicon Valley, GlobalLogic operates design studios and engineering centers around the world, extending our deep expertise to customers in the automotive, communications, financial services, healthcare and life sciences, manufacturing, media and entertainment, semiconductor, and technology industries. GlobalLogic is a Hitachi Group Company operating under Hitachi, Ltd. (TSE: 6501) which contributes to a sustainable society with a higher quality of life by driving innovation through data and technology as the Social Innovation Business.
Yassir is the leading super App for on-demand and payment services in the Maghreb region set to change the way daily services are provided. It currently operates in 26 cities across Algeria, Morocco, and Tunisia with recent expansions into France, Canada, and Sub-Saharan Africa. It is backed (+$43M in funding) by VCs from Silicon Valley, Europe, and other parts of the world including Y Combinator, which is the precursor of the likes of Airbnb, Stripe, Dropbox, and Doordash, among others.
Eurosys informatics GmbH is a Germany based startup Software consultancy. We aim to provide quality software services and experienced software professionals to other companies in order to help them realize their software and business goals. Additionally, we also have provision to outsource to our Indian subsidiary directly or under the umbrella of German contract.

We are Salesfive. As a leading Salesforce consultancy in Germany, Austria and Switzerland, we guide you through the digital transformation. We combine competence with modernity and thus jointly master the challenges in all areas of digitalization. From strategy to implementation and beyond, we are a strong partner at your side.