Whether you are looking for a job or recruiting, Amsterdam Tech Job Fair is the place to be! The speed dating event for recruiting!
Exhibitor packages & benefits 

HERE
Job seekers & students FREE Tickets

HERE

Welcome Employers and Job Seekers!
TechMeetups is a Global cluster of 22 interconnected communities with 65,000+  startups, students and graduates, professionals, coders, salespeople, financiers, marketers & developers across the world. We have communities all over the world: London, Berlin, Amsterdam, Barcelona, Paris, Lisbon, Stockholm, Madrid, Copenhagen, Hamburg, Munich, Dublin, Bern, Zurich, Stuttgart, Frankfurt, New York and so on.
We help companies through Events like Meetups, Job seekers night, Drinks & Demo, Pitch night, recruITech, Workshops, Hackathons, Job Fairs  http://techmeetups.com/events  
Get your job seen and in a top tech community job site www.techstartupjobs.com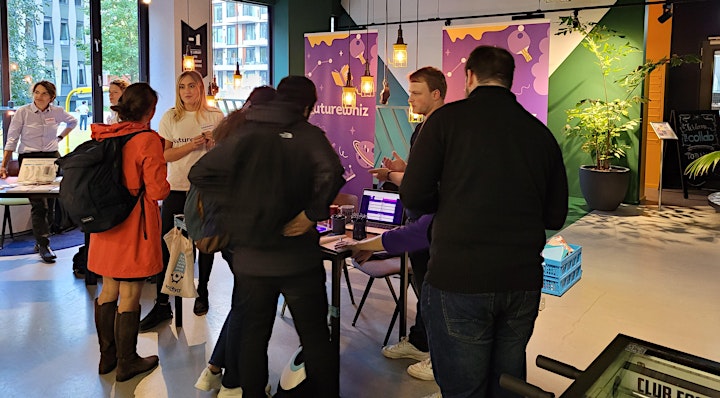 Become an exhibitor
Enjoy networking opportunities, launch a new product, collect feedback, source, hire and generate new leads.
If you have any questions and suggestions, please contact marketing@techmeetups.com
When great people and great companies come together, amazing potential can be realized.

Everyone from retail, software, pharma, finance, media, healthcare, automotive, engineering or fashion industry, startups, agencies, recruitments to high growth companies are kindly invited!
We're welcoming attendees looking for new opportunities in the Technology, Sales & Marketing fields: from the tech and business field, including developers, designers, marketers, media people, sellers, financiers, managers, BI, analysts, product managers, data scientists, testers.
Job seekers will have the opportunity to meet top employers and to speed interview for several positions during the event, meeting the people who actually make the hiring decisions.