Could you attend our Tech Job Fairs or missed them? Zurich is a wonderful city full of career opportunities waiting for you around every corner. In 2019, we're coming back to the city with one of our events. While it's only December, the exhibitors already started to sign up! Join our Zurich Tech Job Fair to meet the companies that are in need of tech talent. Maybe Elca is just for you?
With more than 50 years of history and over 1000 specialists employed, they offer a broad spectrum of experience, skills and technical innovations to support digitization.
Elca provides tailor-made and standardized solutions to support digital transformations in Switzerland. In such a dynamic and competitive market, the company needs to change its information system at a great speed and add more and more innovation.
The company has developed AgileIT which optimizes the added value. This can be done bytaking into account the project contexts, the methodological agility requirements and the contractual fixed-price commitment.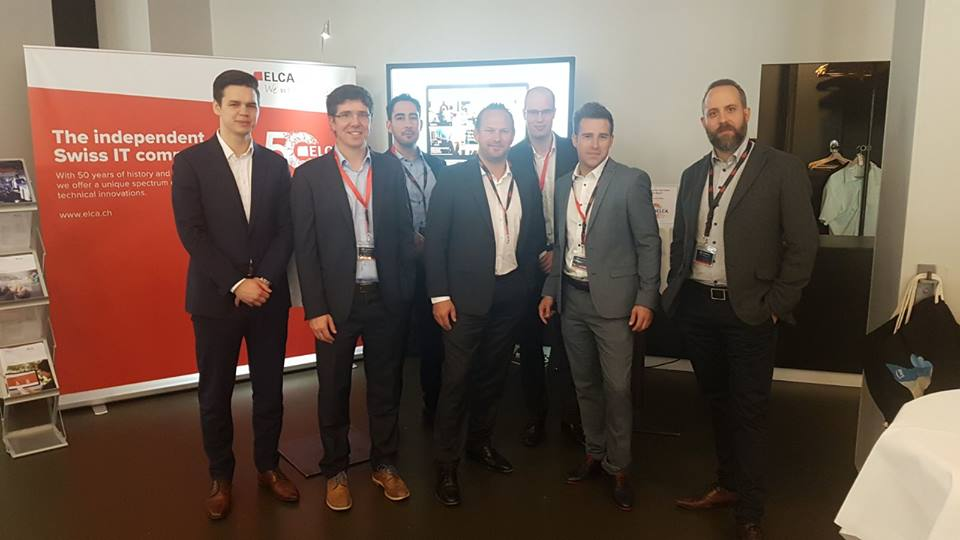 Elca is a developer and integrator of complex IT solutions and they need colleagues who are keen on tricky challenges. All of the employees are highly skilled across a variety of domains. ELCA is one of the largest Swiss IT solution providers – and a privately owned, independent leader in IT, building on 50 years of success. The team is looking for graduates in the fields of software engineering and systems integration.
You'll join the company's experts to deliver a sustainable positive impact on all the client projects, which include governmental authorities and all major industries. Their standards are high and the commitment to excellence is great. Using their creativity, innovation-mindedness and passion the team helps shape the future of Swiss IT scene/local startups/etc. Join a truly extraordinary company!
In addition, the company offers a wide range of benefits to its employees that include:
Monthly contribution for mobile phone or business handy
½ tax abonnement for public transportation
Flexible working hours
Central locations and good public transportation possibilities
3 pension models to choose from
Non-work and work accident insurance covered by Elca and private accident insurance
Illness coverage for 100% up to 730 days
Accident coverage for 90% up to 730 days
 Very interesting projects and possibility to see other areas
80-100% workload possible
Travelling for the company always in the first-class train
Gender neutral working environment
Sounds like great, doesn't it? Elca is looking for talented people with a solid education, open-minded, motivated to learn new things, service oriented, able to work independently and in a team alike.
Elca is a company for you if you are bright and talented, keen to be part of an ambitious team helping change Switzerland into a truly digital society. If you're interested in state-of-the-art technologies and high expertise teams. It's the employer you've been looking for if you want to leverage your educational background, apply your infinite curiosity and your out-of-the-box thinking. They're for you if you're willing to meet the company's high personal and technical standards. In short, if you want to be part of the ELCA spirit, then Zurich Tech Job Fair is the right place to come. Get your tickets now to make sure you'll be there and get the chance to prove the team that you are the one they are looking for.
You can also learn more about the team if you visit their website, Facebook, Linkedin and Twitter!