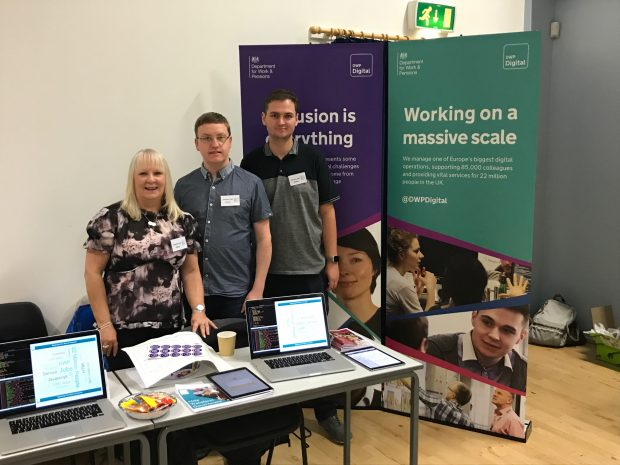 DWP Digital is changing the way public service works to become a leading example of agile delivery. They are building a team of digital specialists to make simpler, clearer, faster services that put the people who use them first. It's a huge challenge. DWP Digital services touch the lives of almost everyone in the UK at some point. Their IT systems manage 7.35 million benefit claims each year, paying £165 billion in benefits and pensions. Almost everyone in the UK will be a customer at some point, so it is only right that their workforce represents the people they are serving. At Techmeetups, we are glad to announce that the team will be joining again us for the London Tech Job Fair.
Check out DWP Digital team's testimonial and short documentation below of their experience transforming the public services that millions depend on.
WHAT WE DELIVER EVERYDAY CHANGES THE LIVES OF MILLIONS OF PEOPLE
We value work-life balance and offer flexibility in how you work. You'll be motivated to develop your skills in an organisation of more than 80,000 people, with many opportunities to develop, learn and progress in a fast-paced and exciting organisation.
We facilitate you to build a long and fulfilling career. We offer professional qualifications and NVQs to support your career aspirations. We have developed schemes that promote diversity as well as offering mentoring and coaching opportunities. We support our local communities by encouraging voluntary work through our Community 10,000 scheme.
DWP Digital, Interaction Design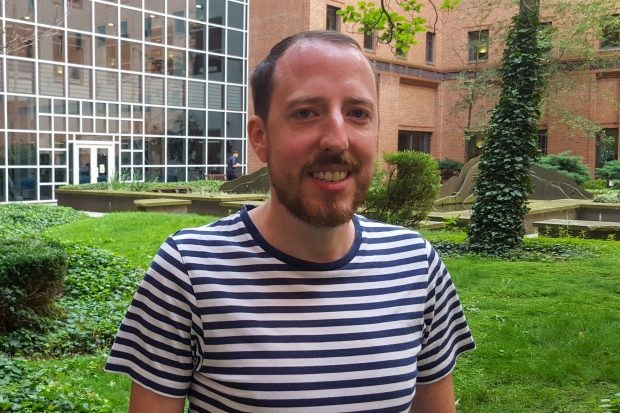 Mikey
In June, I returned to DWP Digital after spending almost 3 years working as a digital designer at Sky Bet in Leeds.
My previous stint for DWP Digital at the Newcastle hub was one of the best times of my career, working with some of the best design thinkers in the northeast – most of whom are still there. Working as part of a proper multi-disciplinary team really made me up to my game and pushed me further in my career than I could ever imagine.
Sky Bet was a great place to work, but I always missed designing 'for the people' and delivering things that are needed, as opposed to just wanted. In short, I missed making a positive difference.
FOCUSING ON MAKING THINGS BETTER
Working in government is challenging yet motivating. Our focus is on making things better, working out in the open and collaborating as part of a team. My current design team at the Leeds hub consists of content designers, interaction designers, service designers and user researchers working closely with product owners, engineering colleagues and business analysts to improve DWP's digital services.
Mostly I really enjoy the challenge; speaking to people of all different skills from different parts of the business, presenting to stakeholders and giving them the data they require and working in a proper agile environment. And the challenge is made much easier as I'm surrounded by people I can trust to ask questions and seek advice from.
OUR PURPOSE SETS US APART
The set up at DWP Digital varies in many ways. For example, where User Experience is labelled as a job title, a 'thing' exclusive to designers or experienced architects in other systems, where it's seen as the responsibility of the team and should be vested in everything we do.
Also, there's a huge difference in the size and purpose of the task we have in DWP Digital. It's often said that the most important project of your career will be at DWP, and a couple of months back into it, I agree with this. The project I'm part of will affect many millions of people's lives. I enjoy knowing the work I am doing is giving people hope, making their life better – this was a major reason why I joined the team.
SO FAR, SO GOOD
Am I enjoying it? It's a question I've asked myself a lot.
It's very different from my previous roles (removing previous DWP experience). One thing I noticed on my first week back was the amount of intelligence that is in each meeting. It blew me away when I took a step back to listen to what people were saying and sharing their experiences.
It validated my decision to join and really makes me want to step up and share more about my design opinions, whilst hopefully adding value to the team. It's an interesting and progressive environment, one where I'm fully motivated to become a valued member of the community and really help grow the value of the design practice.
For more information about DWP Digital visit them on Website  Twitter  LinkedIn  Facebook