Original post by CHRIS VELAZCO via TC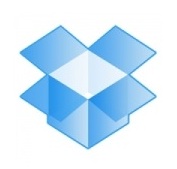 Considering the sheer amount of data people produce every day, there's really no such thing as having too much storage space. Users of cloud storage service Dropbox seem to agree, which is why the company revealed that it would be significantly bumping up the amount of storage space available to its paying users at no extra cost.
According to Dropbox's official blog, the company will be replacing their 50 and 100 GB tiers with 100 and 200GB tiers for free. As GigaOM points out, that puts the total amount of storage on those tiers (before referrals and the like) at 102 and 202GB respectively, since the original plans factored in the 2GB of free storage that's open to everyone.