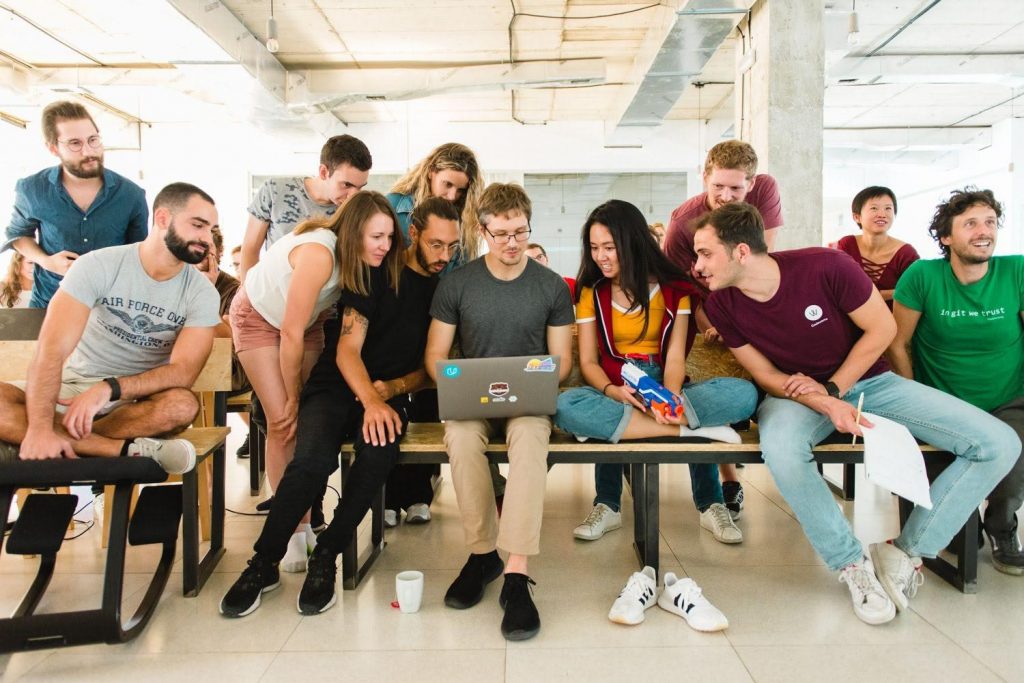 Codeworks immersive programs let you master Software Engineering and push your learning capabilities to the limit. The school started in 2016, and since then has progressively grown a reputation as one of the best coding academies in the world. Codeworks is in partnership with Techmeetups for the Barcelona Tech Job Fair 2020  and the team will be joining us. Grab yourself a ticket Here!
They provide remote and on-site programs and launching several new locations across Europe and America. Their 8-week and 12-week courses give you solid Software Engineering foundations, a professional understanding of the latest full-stack JavaScript technologies, and hands-on experience with a portfolio of apps that you build. Payment plans include the possibility to finance your tuition and to pay only once you sign a satisfying job offer.
Codeworks outcomes are impressive, with a 100% hiring rate for their flagship program, and graduate salaries that are 27% higher than the industry average. The school perks include lifelong career support, a global network of hiring partners, and a rich international alumni community.
The admission process is quite selective, but if you have no previous coding experience you can maximize your chances of being accepted by attending their free online introductory course, followed by their Bootcamp prep with remote instructors live mentoring.
Special offer for Tech Meetup readers: get a discount of up to $500! Browse Codeworks courses through their website and apply through this link to get the discount (offer valid until the end of March 2020, for students who choose the upfront payment option)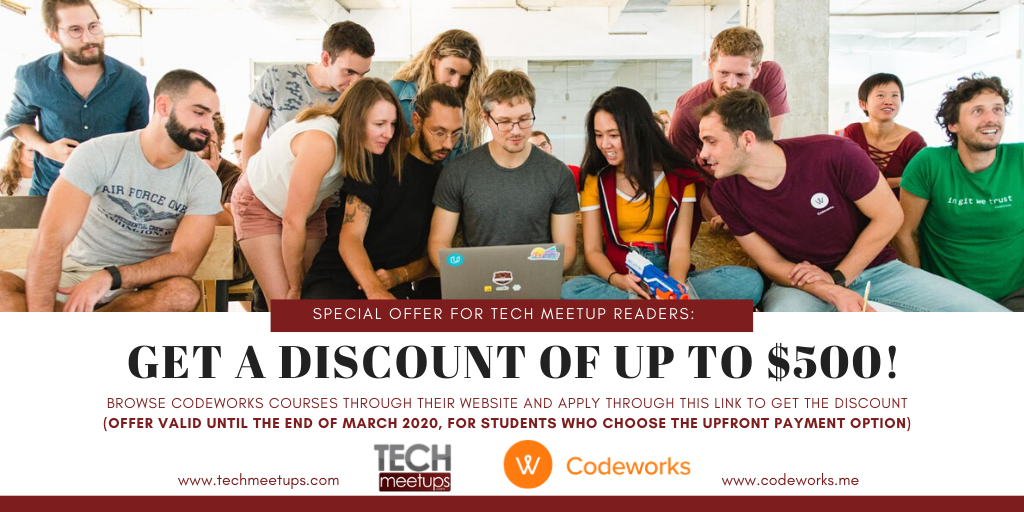 Find Codeworks on Website | Facebook | Twitter 
Looking for a job, your next co-founder or recruiting your tech talent? Barcelona Tech Job Fair 2020   is an event to attend. Visit Tech Events for more information about the events and how you can get more out of the experience and also get yourself a ticket to an event!
Website: Techmeetups.com visit and treat yourself to a community of tech business events and support!
TechMeetups.com 8 years. 21 cities. 68 job fairs. 1100+ hiring companies. 60,000+ job seekers.