Ironhack is a global tech school that has helped thousands of students around the world write their tech stories through intensive, outcomes-based bootcamps.
Do you dream of changing your career, and your life, from the comfort of your own home? Discover how they can help you start writing your story here.
How did your company begin? What's your company's purpose?
Ironhack was founded to disrupt the way we learn about technology and to empower students from around the world to find meaningful careers in Web Development, UX/UI Design, Data Analytics and Cybersecurity. We do this by offering immersive, outcomes-driven bootcamps that equip you with the hard skills you need to get things done from day one.
Does your company have a set of values, and mission, vision, purpose, and positioning statements?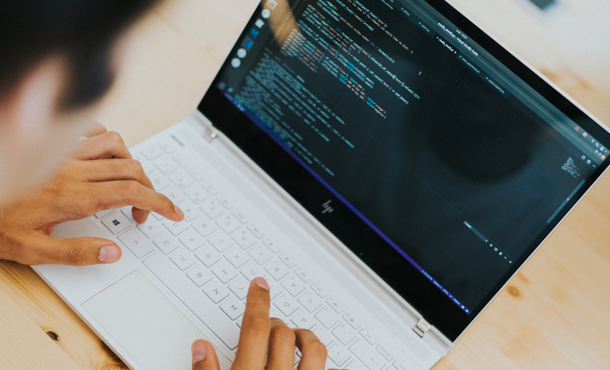 A can-do attitude is a way we roll: "If you believe, you can achieve anything!". Our can-do attitude has taken us this far. We constantly face challenges with a big smile, helping us to achieve our goals.
Love people and their stories: our first mission is to transform people's lives and we believe that meaningful and heartful connections with others make it happen: Our commitment to our people is to practice active listening, treat people the way we want to be treated and always making ourselves available.
Passion above anything else: More than anything, we're just a bunch of passionate people who love spreading our energy and love of what we do. Enjoying the ride and striving to be better than the person we were yesterday.

Collaborate to grow: As an international school, we're taking ownership of our global responsibility. Why start from scratch when you can learn from others? Don't reinvent the wheel – be humble, offer help, ask for help.
How do you make the world a better place – today and tomorrow?
Ironhack gives students the ability to change their careers, and their lives, through tech.

What products or services does your business offer? What's in it for your customers? Which information do buyers need, exactly? Where do they go to find it?
Ironhack offers full-time (9 weeks) and part-time (24 weeks) intensive tech bootcamps in Web Development, UX/UI Design, Data Analytics and Cybersecurity. Students learn from scratch; no previous knowledge is required! All information is available at ironhack.com
What are the trends and changes that affect your industry? What are the new technology trends? Market trends? How do you fit into them? How do you help customers adapt to new trends?
Trends and changes:
Remote/hybrid learning: COVID has affected the way we are teaching
Financing: We are starting to see many people interested to pay with ISA's and deferred payments (no payment needed until they get a job)
New platforms that support remote education and remote work
Market trends:
Education is shifting into a more dynamic and intensive approach – Governments are starting to support the idea of financing tech bootcamps to have a strong pool of tech talents that supports economic growth during and after COVID. Companies are also seeing the need to train and reskill their employees to adapt to new tech fields, such as cybersecurity. A big issue, however, lies in job placements rates, as many companies are on a hiring freeze due to the impact of COVID on their business.
How do you fit into them:
Being in contact with governments and companies to provide them with tech talents for their growth as well as be their preferred partner to reskill their employees.
How do you help the customer adapt to the new trends?
Increasing our outbound reach to companies to make sure we are able to maximise the number of job offers we share with our students. We are also improving our career workshops to help equip them with the knowledge and skills they need to find a job in today's market.
Who is your ideal customer? 
Primary Target:​
• 20 – 35 year old​
• Have previous work experience – a mix of tech and business skills​
• Usually apply for full-time modules​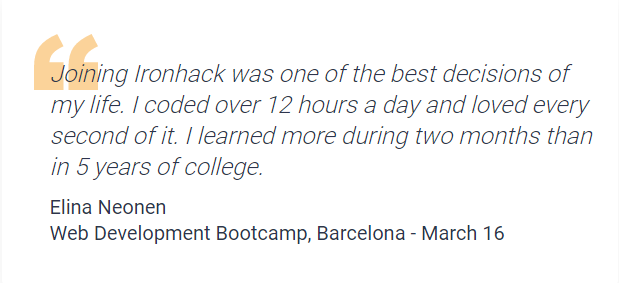 Cohort related info:​
• Data analytics – mostly with a business background, and some math, stats, or tech experience ​
• UX/UI- marketing, psychology, communication backgrounds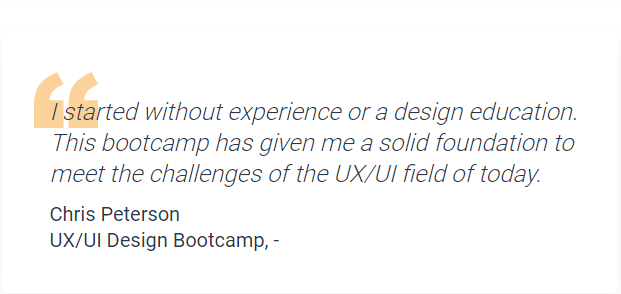 Secondary Target:​
• Very diverse – including parents, and new graduates​
• Usually apply for part-time modules
Who are your customers? Whose names can you drop?
We've had the remarkable opportunity to work with some of the world's most renowned and respected companies – including Banco Santander, Media Markt, and Sanitas – as well as governments across the globe to help identify and solve their tech skills gaps.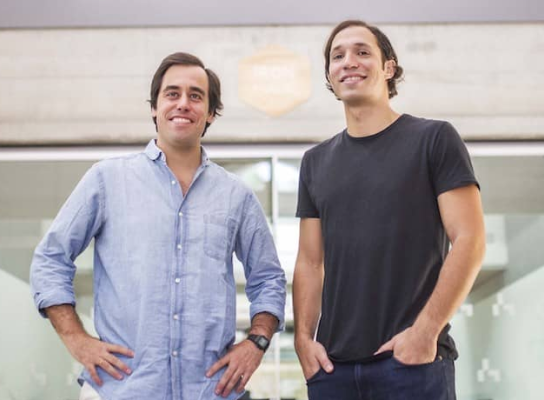 8,000+ students have written their stories through Ironhack tech bootcamps.