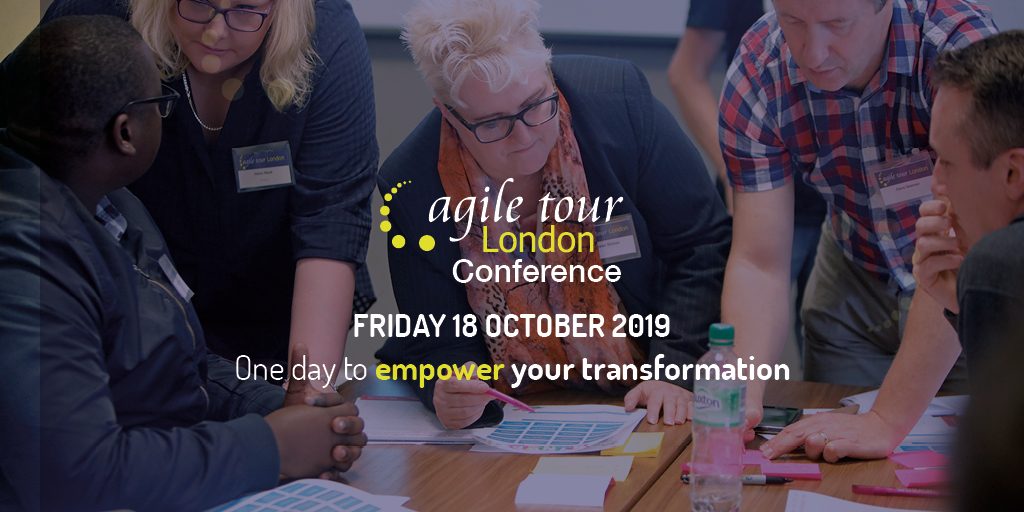 In its seventh year, Agile Tour London is one day dedicated to all things agile — where new concepts and old themes just start to click. The next conference will be in Canary Wharf on Friday, 18 October, 2019.
Who attends Agile Tour London?
Agile Tour London is a generalist conference that welcomes a mix of newbies and old-hat agilists, folks coming from all verticals (a lot of software, of course) and horizontals including coaching, management and human resources. We even have whole teams and people from different departments across companies, who spread out for learning and then come together to share ideas. The people — attendees, volunteers, speakers and facilitators — are certainly what make #ATLDN awesome.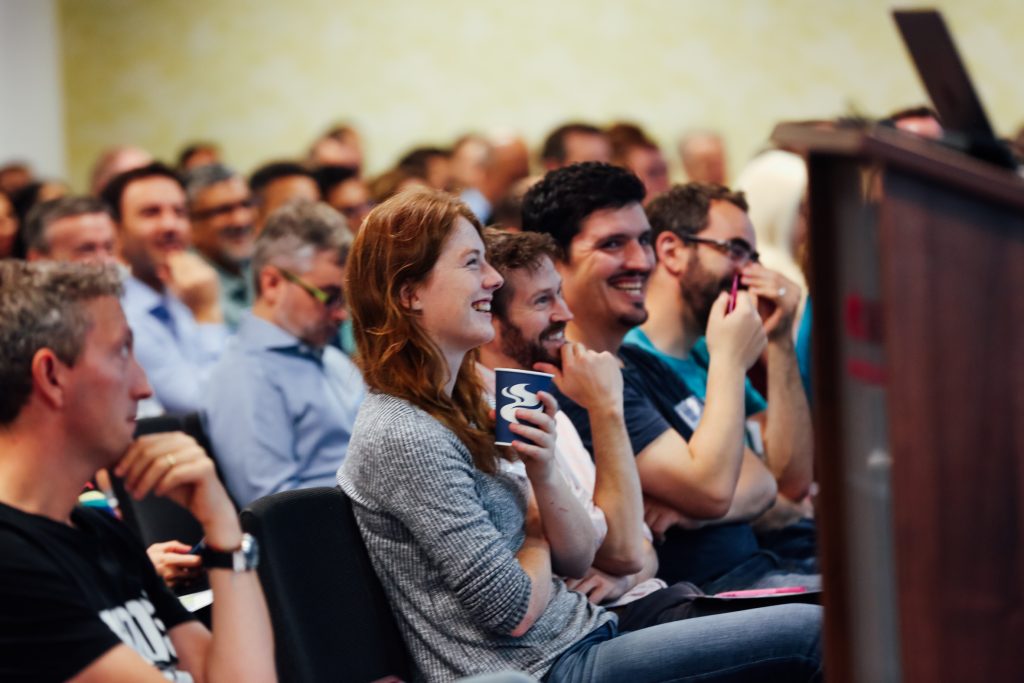 After continually hearing feedback that one of the best things of this annual conference is the caliber of conversation between sessions, this year we added an extra track focussing only on networking. This ranges from "Ask me about…" stickers for conversation starters, speed networking, and activities that get everyone moving around and interacting. Plus, when you buy a ticket, you are invited to our exclusive online Slack community to network before and after.
What will I learn at Agile Tour London?
This year, #ATLDN has six tracks — four of talks, one for networking, and one for workshops. Each year we have a mix of guest speakers and those that replied to the call for speakers. From this select group of engaging speakers and facilitators, we have discovered the following emergent themes for 2019:
Evolving Agile Leadership — More than a whole track dedicated to this theme, it looks at how agile changes leadership and you. We're looking to answer these and more:
How do you improve communication with (usually not-very-agile) executives?
How can you act as a servant leader and also enjoy your job?
How do you organise roadmaps and agile portfolios?
How do we move the business needle without risking overwork and worse output?
How do you embrace self-organisation and self-management? Trust?
Scaling Agile — There's no doubt that scaling changes everything. You can maintain a lovely agile mindset within a happy Scrum team bubble. But what happens when suddenly a whole organisation goes agile? Agile By Name is going on its 20th year. That means that it's going from a radical idea to an industry-accepted best practice. That brings with it a whole new set of questions:
How does management scale alongside agile?
How can culture scale?
How do you measure cross-organisational success?
How do you plan at all levels without risking a reversion to Waterfall?
SAFe: Is the Scaled Agile Framework a win or a big loss?
Agile People — We all know agile is supposed to be about teams before tech, but how often is it? As agile scales, we need to better look at not only how we interact within our teams but across organisations. After all we know happier employees are more productive. The following ATLDN themes will hopefully help us get there:
Organisational Psychology and how it drives changing people, organisations and cultures
Workshop: How to create happy, productive workplaces
Workshop: Liberating Structures interaction patterns
An Agile HR transformation
Agile Hiring
Developing an agile culture
Discovering Customer Value — And finally, organisations adopt agile because they want to move the needle and they believe it will help them respond to customer needs faster. That makes this emergent theme a perennial one, but how that value is delivered is certainly evolving. At this year's #ATLDN those hot agile delivery trends include:
Wardley Maps — We've one workshop and one talk on this hot way to visualise value delivery
User Stories — No great agile conference would be complete without this simple storytelling technique to clarify customer value — we have two!
Roadmaps — Focussing on the "Why of Movement", this talk gives strategies so teams have context and can align more easily to a shared understanding of strategic intent and tactical moves
How do you join Agile Tour London 2019?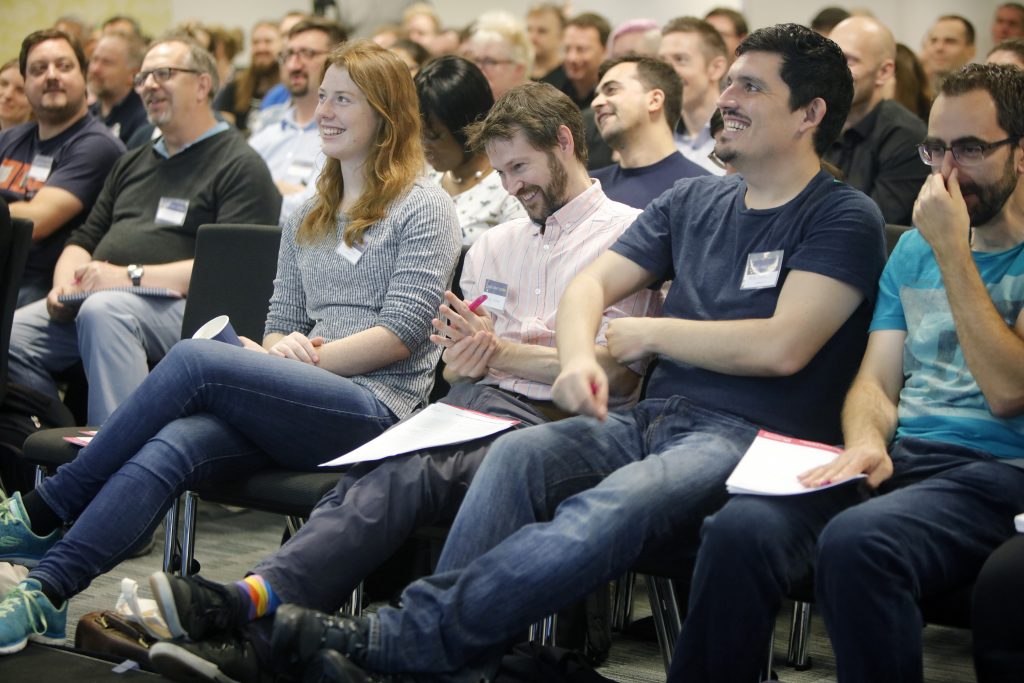 It wouldn't be the same without you! We hope to see you there on Friday 18 October, 2019 in the Canary Wharf financial district. Get your tickets here before they sell out: http://bit.ly/AgileTourLND
Get an extra 10% off with discount code: TM_10
You can follow them on Twitter @AgileTourLondon, Facebook, LinkedIn, and Instagram, all with hashtag #ATLDN.
This was originally posted here.