How can I best monetise the apps I build?  That's the question every mobile app developer asks themselves whether thinking about their next project or reviewing the success of what they've already got out in the market.
To help answer that question Adfonic, the global mobile advertising marketplace, will be supporting the TechMeetups Apps Hackathon taking place in London on 20-22 July.  The Adfonic team will be getting involved as mentors over the weekend to help participants with advice on how to best generate revenue from advertising and control their inventory for best performance.  They'll also be running a workshop on Saturday 21 July to provide information on best practices for generating revenue through advertising and awarding $250 of credit to the winning team of the hackathon in the prize bundle.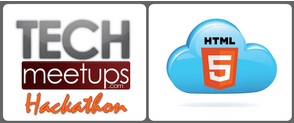 The hackathon will see developers, designers and entrepreneurs getting together for 48 hours to form teams and get support in trying out HTML5 & cloud technologies whilst building next generation apps they want to take to market.
This is a fantastic opportunity for anyone who wants to build a mobile app for a new idea or their existing business, try out HTML5 and potentially meet co-founders for their projects.  This event starts at 6pm on Friday 20 July 2012, and it's for all developers, designers, ideas people interested in hacking HTML5 apps in the cloud! Remember to use the hashtag #TMUhack to get yourself heard!
Click here if you would like to find out more and attend!
About Adfonic
Global mobile advertising marketplace, Adfonic, enables advertisers to bid for display advertising space on mobile sites and applications to extend their reach and drive results, and publishers to maximise the earning potential of their mobile traffic.
Adfonic runs an average of over 4000 campaigns a month for clients including Samsung, Warner Bros. eBay, McDonalds, Groupon and Google and reaches an estimated 200 million mobile unique users monthly.
Over 35 billion monthly ad requests are generated through Adfonic's network.
The company is headquartered in London with further operations in New York, Paris, Madrid, Munich, San Francisco and Singapore. To learn more, visit http://adfonic.com or http://blog.adfonic.com
About TechMeetups
TechMeetups has been setup to create a global network of Tech communities from San Francisco to Sydney. We believe that Tech communities are isolated and great things can be achieved if we connect within our cities and outside our borders. Our goal is to create a global Tech cluster of over 50 inter-connected Tech communities by 2013.

Learn more: https://techmeetups.com/