Original post by Lynda Spiegel, LinkedIn
Getting a job was once a matter of scanning job boards like Monster or Careerbuilder – or even the classified ads in print media, back in the day! – but social media trumps them all. Data shows that most positions are filled via some form of networking. According to ABC News, (and written about by Bob McIntoshon Recruiting Blogs), a whopping 80% of jobs are filled via networking – and that was back in 2012. While there's no question that attending networking events is a great way to develop personal connections with people in your industry, it does require you to be in the right place at the right time. And no small matter for the unemployed – these events often cost money to attend.
Social media, on the other hand, provides you global networking opportunities without having to lay out event fees or juggle your belongings in order to shake hands. Of the many social networks available, I have found that LinkedIn, Twitter and Facebook (in that order) provide the best opportunities for job candidates to find opportunities as well as to be found by recruiters.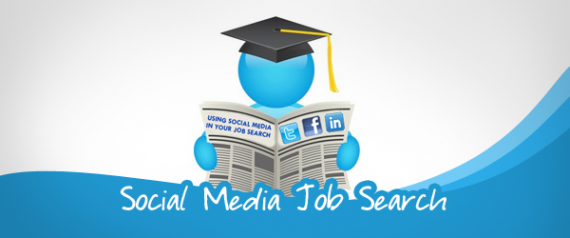 Here are 3 tips to help you maximize your social media networks for your job search:
Get a professional photo taken and post it to your LinkedIn and Twitter profiles. You've received this advice countless times, and yet nearly 70% of the profiles I see have really awful selfies of people staring or grinning at their laptop cameras. Equally inappropriate are photos that include one's personal life, with children and pets. Or non-professional dress. Not to mention some downright goofy ones. I get that you want your network to understand that your family and personal interests make up a huge part of your personal brand, but on LinkedIn especially, it's your professional brand that matters. Facebook and Instagram are where you can display your family and cute pet photos. You don't have to get a photo taken by a professional photographer, but you do need to get someone to take a picture of you in professional dress, smiling and conveying self-confidence.
Once you identify a job posting that matches your career goals and skill set, apply for it through the required channel (this will frequently drop your resume into the ATS, which makes this next tip all the more critical). Next, type the company name into LinkedIn's search engine to see who within your network works there or knows someone who works there. Contact that person either via LinkedIn's messaging, or if he/she provides an email address, use that. Explain your connection, and ask if he or she is open to getting your resume directly in front of the hiring manager. While some people are reluctant to even implicitly endorse someone they don't know, most are happy to comply. By forwarding your resume to HR or the hiring manager with the note, "this candidate is in my network and may be a good fit for the [fill in the blank] position," your contact not only helps you, but likely will receive a referral bonus if you are ultimately hired.
With regard to Twitter, check out these great tips from Career Waymark  for identifying a good opening.
(Don't) Tell people you're looking for a new opportunity. I know – you think this is bad advice, but be judicious how you let people know. I see a lot of LinkedIn profiles that read, "looking for next opportunity!" Given that most employers – rightly or wrongly – reject candidates who are currently unemployed, why hinder your search by putting it all out there?
Join our TechStartupJobs Fair Barcelona 2015 @ Ilunion Hotels, C/ Ramón Turró 196-198 , 08005 Barcelona, Spain, Thursday, 17 September 2015 from 18:00 to 21:00 (CEST)