Time sure flies when you're having fun!
And honestly, in 2018 we've had so much of it it's hard to believe the year's almost over. We've had the pleasure of working with some of the biggest global companies. We've helped accelerate careers and complete teams. Finally, we've brought people together – and that's what we love most at Tech Meetups.
As you sip your favourite drink – hot chocolate, cinnamon tea or whatever else! – make yourself comfortable. It's time to go back in time. Here's a highlight of some of our exhibitors that joined us this year.
Talent.io
One of our most devoted, nearly always present exhibitor – Talent.io. Their London, Paris and Berlin teams are already familiar with Tech Meetups community and they're keep coming back event after event. And we're always so happy to welcome them back!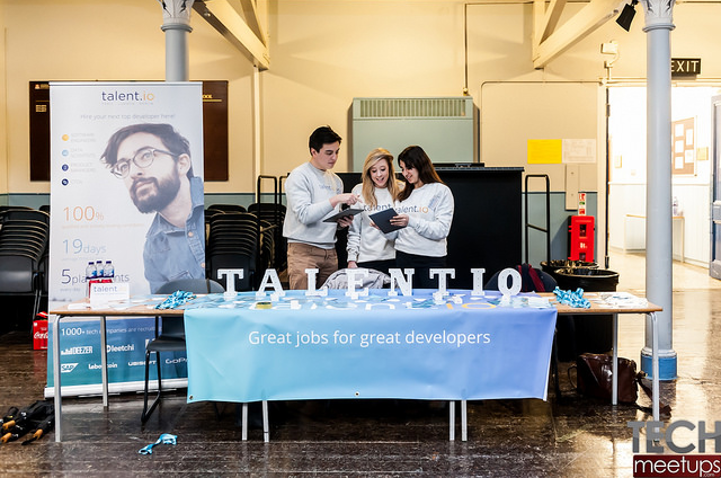 Zoom
Zoom belongs to some of the biggest companies Tech Meetups had the pleasure to work with. This global giant is known for their high-end conference and video communication software.  This year, Zoom was an exhibitor during the  autumn edition of the Amsterdam event.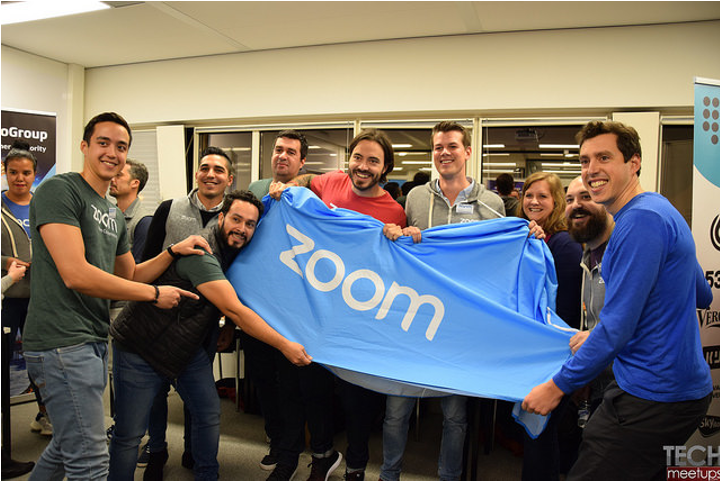 Appical
In 2018, Appical joined us for the events in New York and spring Amsterdam event. And we know they're coming back in 2019!
Appical creates a smart software for companies which want to simplify and improve their onboarding processes.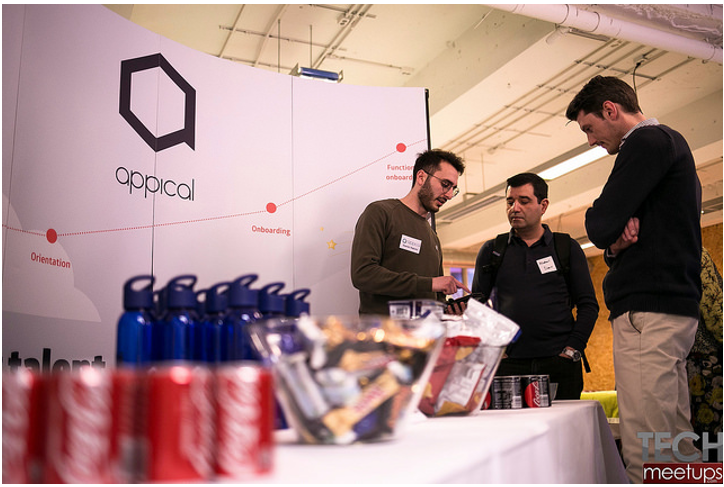 Ergo
You had the chance to meet Ergo during Dublin Tech Job Fair in Autumn. It was a great pleasure to have them onboard and help them connect with the tech professionals looking for work in the IT industry. We hope to see them again!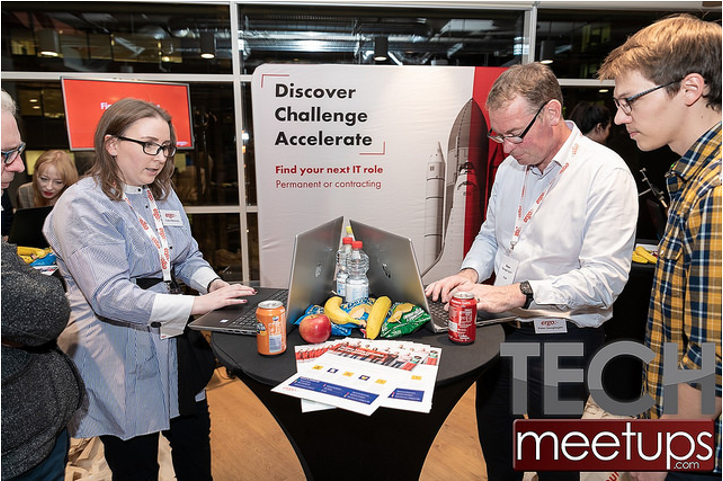 Mimecast
Mimecast joined us in the second half of the year. They've been looking for new employees in during the Munich job fair. Mimecast prides themselves on their solution to make all emails safer and your mailbox – a better place.
Wirecard
Wirecard was another company you had the pleasure to see in Munich this autumn, and we're glad to announce we're expecting them in 2019 as well! Wirecard specialises in digitalisation of payment processes.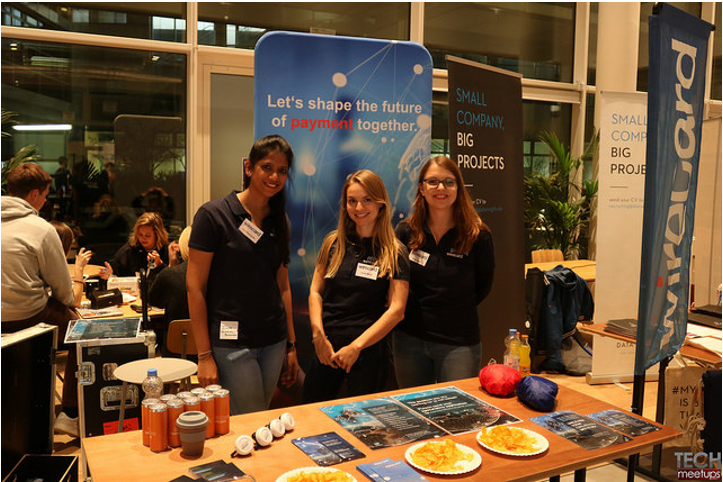 Symphony Retail AI
The creators of the advanced retail software Symphony Retail AI was one of our top exhibitors during the Paris event. It's been a pleasure to have them and to help them connect with the right people for their positions!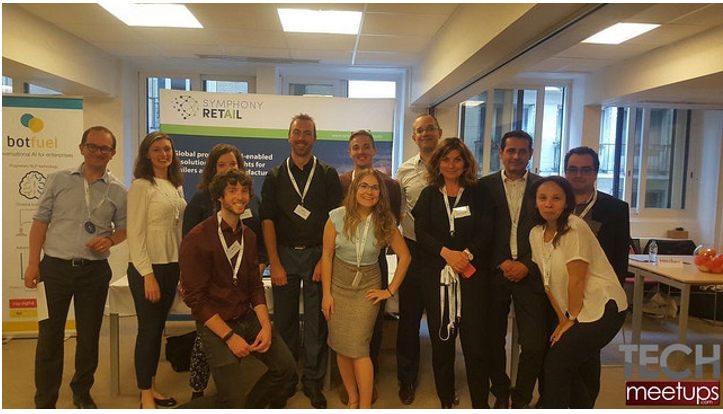 MeteoGroup
If you attended the autumn edition of Amsterdam Tech Job Fair, you've probably met MeteoGroup. That's right, the global weather forecast leaders were looking for new employees during our even and we definitely hope to see them again!
IC Creative & IC Creative Resources
These two brands joined us during London autumn event and it was great to have them attend it! IC Creative is one of the few stand-alone creative digital recruitment teams that specialises exclusively in creative digital jobs and creative talent. Meanwhile, IC Resources is the recognised technology recruitment partner to the global tech community.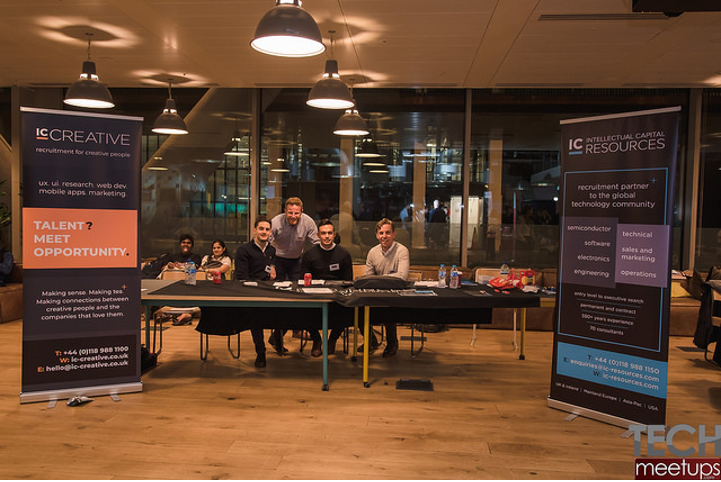 American Express
The global leader of financial services, American Express, joined us for all of of our six autumn events. It's been a long run but it was definitely worth it – and we're proud to have them now on the list of our happy clients.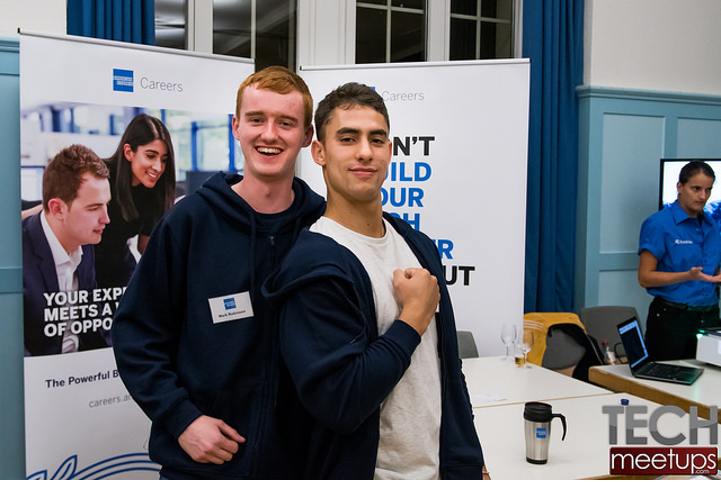 BTC Bitmain
Founded in 2013, Bitmain Technologies is now among the world's most recognizable Bitcoin companies. You had the chance to meet them during the spring edition of Amsterdam Tech Job Fair.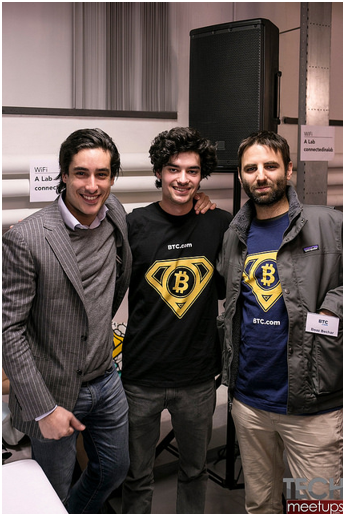 Parkmobile delivers innovative parking solutions and they're were telling us all about during Amsterdam Tech Job Fair the last spring. If you were there, you surely had the chance to feel the enthusiasm of their team!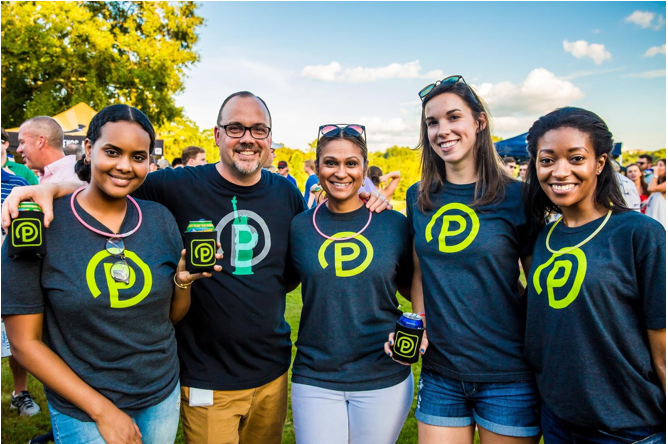 There's no need to introduce Booking.com to anyone! Suffice to say, they were with us in Barcelona for the spring edition of our Tech Job Fair and we're so proud we can count them among our exhibitors.
ClearPeaks
ClearPeaks is another global company that joined our events. In 2018, they were looking for more employees to join their team in Barcelona. The spring event was your time and place to meet them!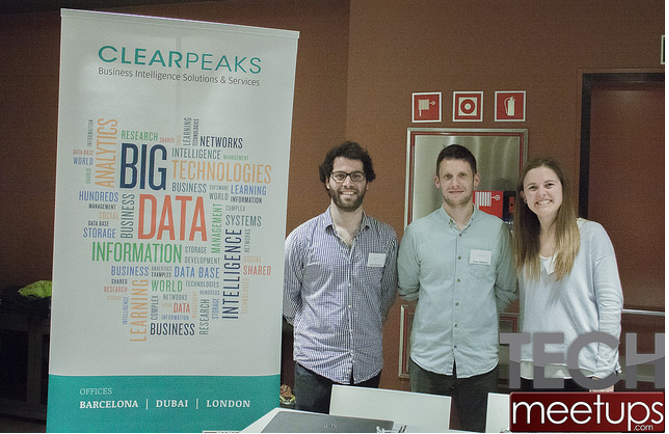 The famous automotive brand joined us Lisbon. There's no need to introduce them or to explain what they do. It's more than enough to say that we're happy we had the chance to see them attend our events and connect with our job seekers.
Anchormen
Anchormen joined us for the autumn edition of the Amsterdam event. We're so glad we've had chance to help them connect with job seekers at the fair. Anchormen help large organizations with tackling big data and data science challenges by providing valuable knowledge and scalable solutions.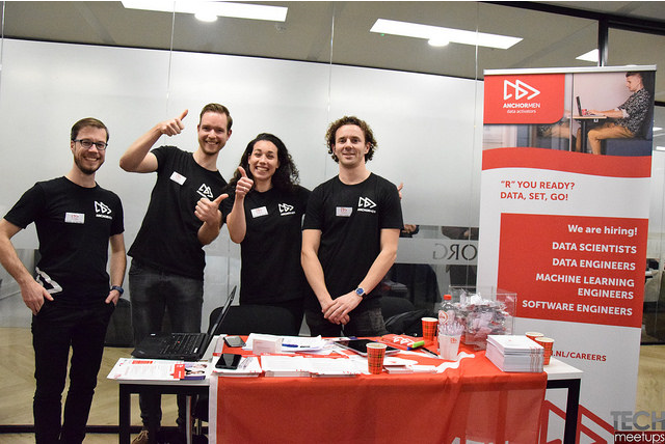 Xccelerated
Xccelerated joined us in Amsterdam during the event autumn as well. As a company specialising in tech and data Xccelerated locates, connects, trains, and accelerates highly-skilled data professionals to become authorities in their fields.
Prodyna
Prodyna, an innovative, privately held supplier of enterprise Java software solutions, was our exhibitor at the Amsterdam autumn event. We're happy to tease that you'll be seeing them back in 2019 as well!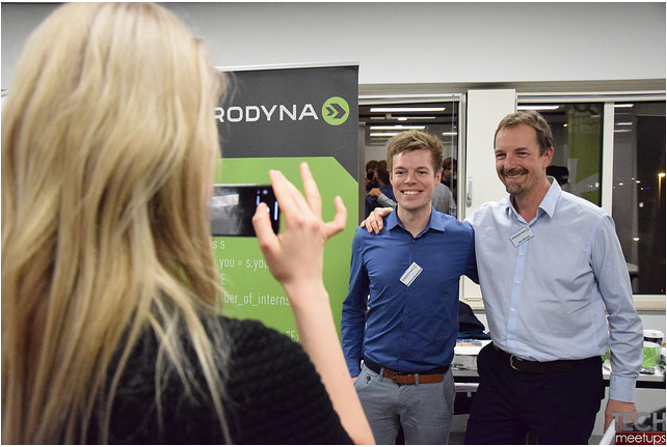 IT Contracting
IT Contracting, masters of of the IT recruitment, were joining us in Dublin this autumn. It was an amazing experience to have them along and we're definitely holding some good memories about their team.
Fineway
Fineway, which uses data to help people find their travel destination of a lifetime, was our exhibitor during Munich autumn job fair. If you attended the event, you had the chance to connect with their team and see their positive attitude for yourself.
Stryber
Stryber was another exhibitor at Munich Tech Job Fair. Their down-to-earth, practical and solid team was looking for more employees to help them deliver even better IT and digital consulting services.
Reply
Reply specializes in the development and implementation of solutions based on new communication channels and digital media. In 2018, they joined us in Munich and we'd love to see them coming back again!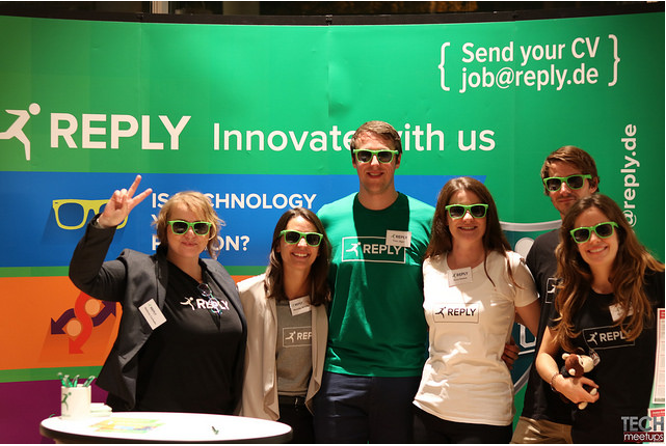 3D Excite
3DExcite artfully leverages the product, technology & the end-consumer for the maximum success. We've had the pleasure of having them attend Munich autumn event, and we're looking forward to their return in 2019!
ProSiebenSat.1
One of Germany's leading media companies, ProSiebenSat.1 joined us in Munich. It was a big deal to have someone like them to look for employees at our event and we're happy to count them in our 2018 exhibitor list!
Avaloq
Avaloq, leader of the digital transformation in the finance sector, was one of our exhibitors during Zurich Tech Job Fair this autumn. But that's not all – we know for sure they're already returning in 2019!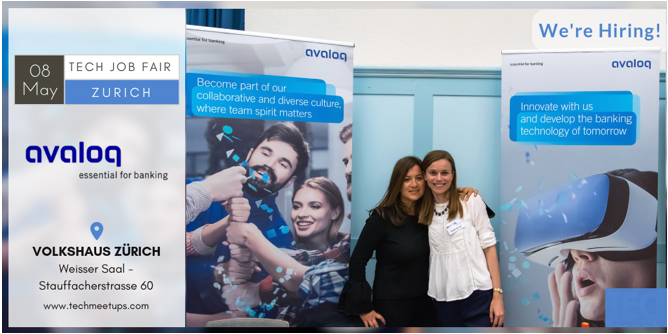 Devoteam
Devoteam are the masters of delivering outstanding services when it comes to providing their clients with technology consulting. They were one of our exhibitors during London autumn event so if you were there – you have surely met them!
Derivco
In 2018, Derivco first joined us in London and then – in Barcelona. They're a company that changes the gaming industry and they were looking for more people as passionate about games as they are.
Snap40
Snap40 is one of those of our exhibitors who create life-saving technology. We're proud to have had them join our London event and we hope you've got your chance to speak to them and create some valuable connections with their team.
Vodafone
Vodafone, a brand that you have surely heard about, came to our autumn edition of the London event. It was a great experience to have them along and if you got your moment chat them up, you surely know what kind of great people they are.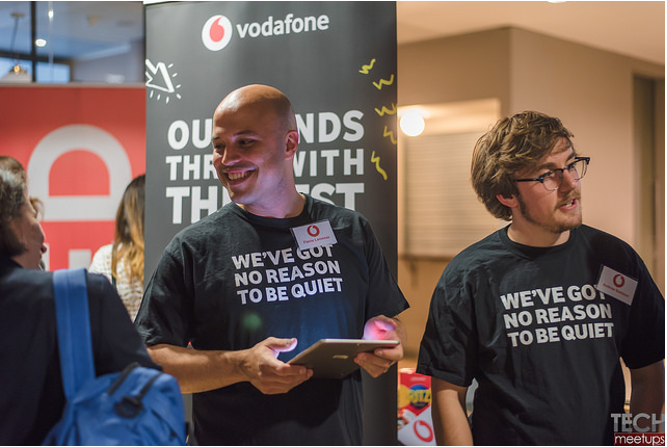 ID Finance
ID Finance, a company which provides advanced fintech solutions to their clients, was one of our exhibitors during Barcelona Tech Job Fair – the autumn edition. We're grateful for their presence and we'd love to see them again!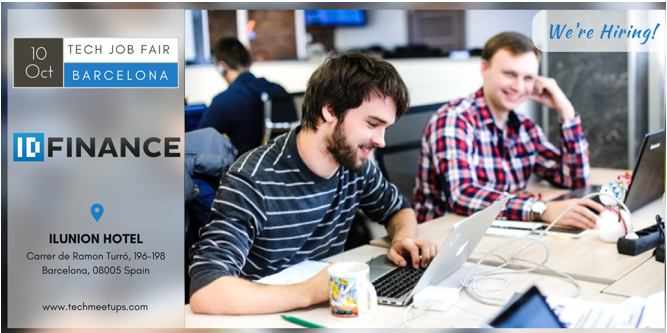 Page Personnel
Page Personnel specialises in recruiting for IT and digital sectors. They were among our exhibitors for Barcelona Tech Job Fair – the autumn event edition – and they're coming back to the city in the 2019. We're looking forward to seeing them again!
Netcentric
Netcentric is another company that already joined us once in Barcelona for the autumn event and they'll be coming back for more. If you had the pleasure of seeing them in 2018, 2019 is your chance to deepen the connection!
Work in Flanders
Work in Flanders is an organisation that came to our Barcelona Tech Job Fair during autumn 2018 to tell you all about the working opportunities in the Flanders region.
Woah, what a list! And keep in mind, these are only some of all the exhibitors that joined us this year. More and more are already signing up for the 2019 events – make sure you check which cities we're coming to this year and book your free ticket!