Original post by DANNY SCHREIBER via Silicon Prairie news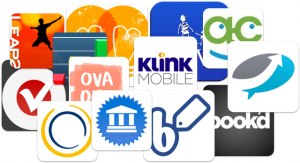 With nominations for our inaugural Silicon Prairie Awards in full swing, we wanted to help spark some ideas for companies that might fit in one of our four awards dedicated to startups – Startup of the Year, New Startup of the Year, Consumer Startup of the Year and B2B Startup of the Year.
The list below provides an easy way to discover and follow startups based in the Silicon Prairie. Roll over the Twitter handle and up pops a quick bio, location and "Follow" button. If the startup's name differs from the Twitter handle, we've put it in parentheses. We've included products (following the startup's name), as well.
We should have just about all the startups in the region – including ones in their early stages – but we're sure we've missed some. If you'd like to suggest one, please send it to [email protected]. (Note: There's also a handful of startups that aren't on Twitter. This list will be updated as needed.)