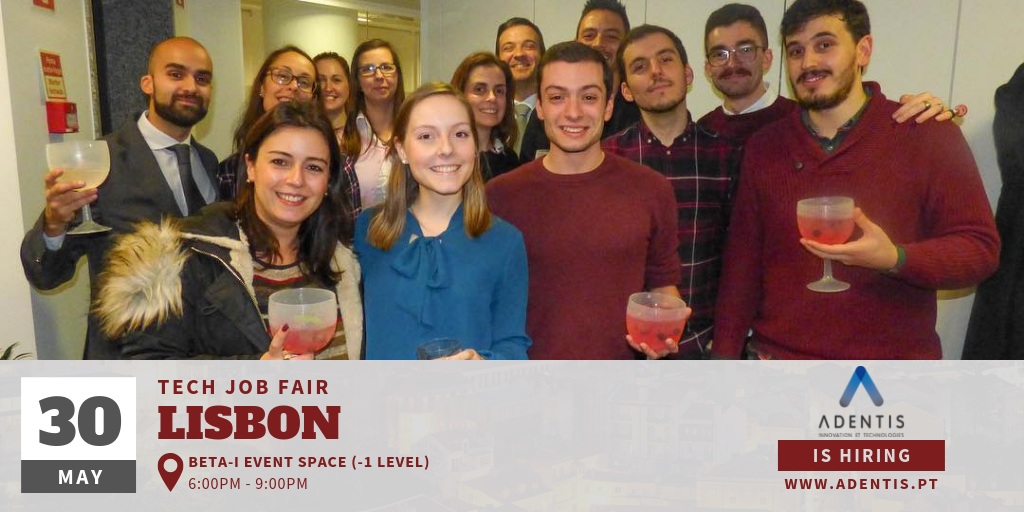 Adentis is a well-established technology consulting company in Portugal, and they will be joining us in our Lisbon Tech Job Fair on the 30th of May, 2019.  They are looking for experienced talent in software programming to join their team. This is a great opportunity for you to introduce yourself personally to the Adentis team.
Find out more about Adentis in the Q&A below.
You can still grab your ticket here to confirm your attendance.
What's the story behind the creation of your company?
ADENTIS started in Paris in 2000. In September 2016 we created a tech center in Lisbon (we're already in Porto as well) that aims to support Clients all over Europe.
What's your company culture like?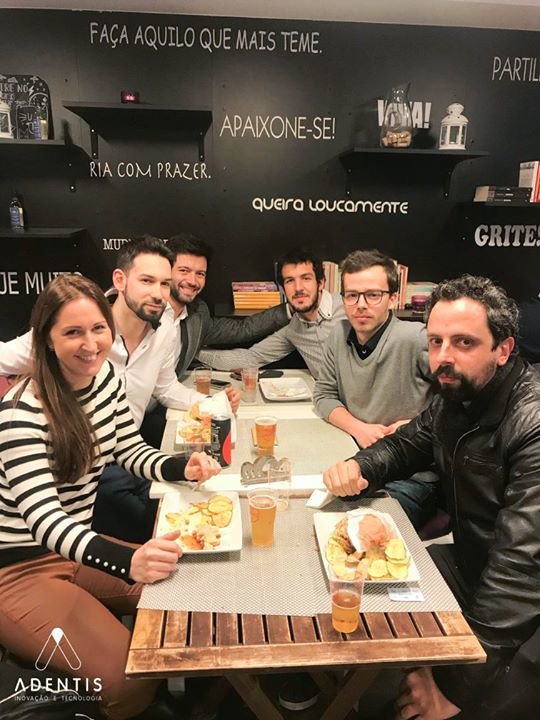 ADENTIS culture is mainly based on the human relations we cultivate amongst our team. We bet on proximity, commitment and loyalty. We invest both on the personal and the professional well-being of our people, through an open-minded communication, constant training sessions and several social, cultural and sport events all year long.
What is your team like? How do you work?
Our team is young, talented, fun, ambitious, committed, competent. We enjoy having people with different personal and technical profiles, we believe our differences make our company stronger. We work together while sharing knowledge and decisions.
What kind of people are you looking for?
We look for ambitious people who wish to participate in innovative projects that are technologically challenging.
Who's the best match for your team?
Talented people with tech skills and great motivation to grow as persons and professionals.
What benefits and perks do you offer your employees?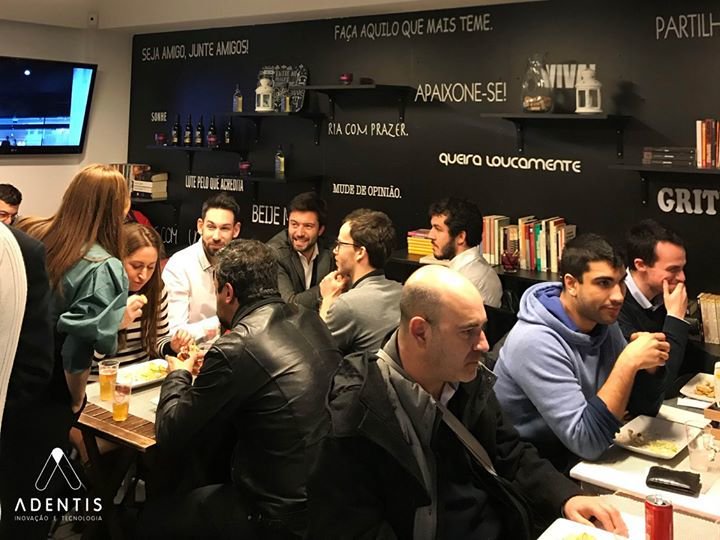 We offer an effective career plan, with constant technical or behavioral training and we sponsor professional certifications. We offer our people health and life insurances and several other rewards when celebrating relevant life dates, company dates, child births and other personal or professional achievements.
Don't forget to bring a copy of your CV this Thursday (30th of May, 2019) when you come to our Lisbon Tech Job Fair. Also, grab your ticket here now before it runs out.
Lastly, make sure to follow Adentis on Facebook, Twitter and Instagram so that you won't miss out on any updates about them.
See you in Lisbon!