Workindenmark has a lot to offer in regards to job opportunities. They are one of the exclusive companies that are coming to our Tech Job Fair in Frankfurt on the 16th of May, 2019. If you're in search for a job, this might be the moment you've been waiting for.
Here is some great information for anybody who might be interested in Workindenmark's culture.
Danish workplace culture is characterised by among others flat hierarchy, working in a team, flexible working hours, acting proactive and informal tone of communication and can be very different from what you are used to from home. Understanding it will make it easier for you to adjust to a new workplace culture and interact with your new colleagues.
Workindenmark's e-learning course "Make It Work in Denmark" has a module: An "Introduction to Danish Working Culture" that explains how to navigate in a Danish workplace and how to deal with situations which may be unfamiliar to you.
Start our e-learning course "Make It Work in Denmark"
It is necessary to have a profile at Workindenmark.dk to start the course.
Create a profile at workindenmark.dk, if you do not have a profile yet.
Flat hierarchy
The hierarchy can be more flat and invisible than you are used to so far, and therefore hard for you to see, for example in the office layout. This means that there is an implied hierarchy, and decision lines are not obvious. Everyone knows who is in charge, just without showing it. Therefore, it is important for you to ask and find out who the immediate manager is as well as the general layout of the hierarchy in the company.
Working in a team
The Danish way of working is very often in a team function, and everybody is expected to pitch in with ideas and opinions. Assignments are developed together with your colleagues, and you are free to contribute with you own ideas and opinions. However, you are expected to carry out your own individual tasks, and you have the responsibility to deliver the assignments in time.
Flexible working hours
In Denmark, a standard workweek consists of 37 hours of work usually carried out from Monday to Friday.
It is more important that you meet your deadlines and show up on time at meetings than when or where you carry out your work. This keeps stress at a minimum and creates commitment in the Danish workplaces. Employees in a Danish workplace are expected to show a high degree of independence, for example planning the tasks at hand.
In some workplaces, this high degree of independence also includes managing own working hours. In that case, the employer trusts the employee to plan both for the benefit of the company as well as the work-life balance of the employee. The main purpose of this is for the employees to be able to plan a life outside work.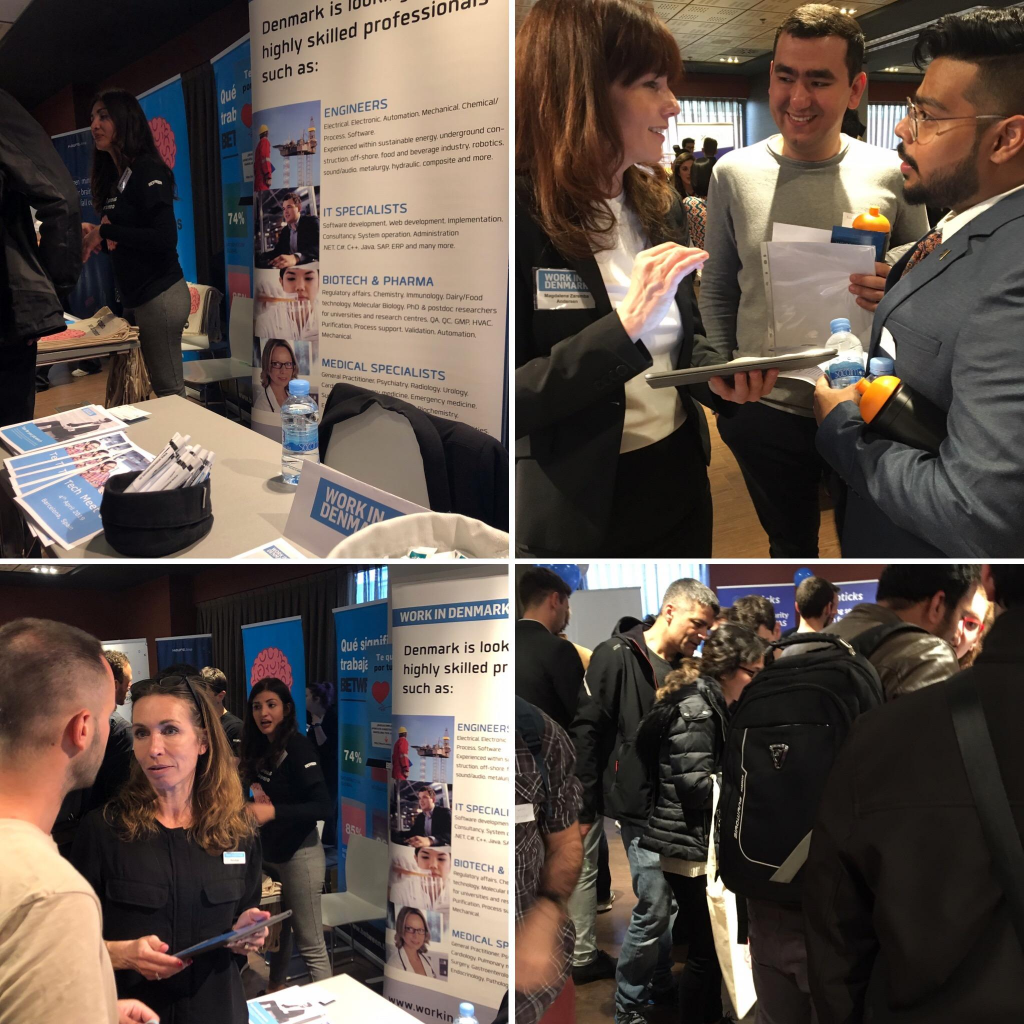 Acting proactive
Responsibility is often shared between team members when working in a team. Even if someone else takes the lead on an assignment, the other team members still have an obligation to help the team succeed in completing the assignment.
The responsibility is both for you as an individual and for you as a part of a team. Once you have accepted an assignment, you are expected to keep your manager updated if you do not have the resources to complete the assignment.
It is important to show initiative when you stumble upon problems in your work life. Do not leave other people to take care of it.
Your initiative can be shown in a specific assignment where you solve a problem that you come across in your work process. But you can also show your initiative by acting on a small practical matter. For example, the printer is low on ink, and you change the ink instead of waiting for others to take care of it.
Informal tone of communications
When introducing yourself, you can use your full name if you like. After the first introduction it is standard for everyone to use your first name. Yes, also to the person in charge.
Also your title and status are not overly important in your everyday work life. In fact, it is common to be humble about your status. Your colleagues will ask if they want to know more about your academic background.
Remember that your closest colleagues can sometimes have a humorous approach to you.
Now that you're intrigued, maybe this is the moment you've been waiting for to take the next step. Workindenmark will be in Frankfurt at our Tech Job Fair on the 16th of May, 2019. Sometimes, all we need is a little nudge to get us going in the right direction. And this direction could be the start of a very bright future.
You can check out their latest updates on Facebook and LinkedIn.