Do you have plans working in Denmark but can't afford to travel from the UK to DK? Or, do you consider to start a new life in Denmark but don't know where to start? Don't miss this out because job opportunities will go to the UK all the way from Denmark. If you missed our London Tech Job Fair where Workindenmark company was with us, worry no more instead mark your calendar because this March they will still be with us at our Dublin Tech Job Fair.
Workindenmark can be your stepping stone to have a future in Denmark. But, what are the things you should consider after you find a job? What are the opportunities waiting for you and your family if you consider DK as your new place?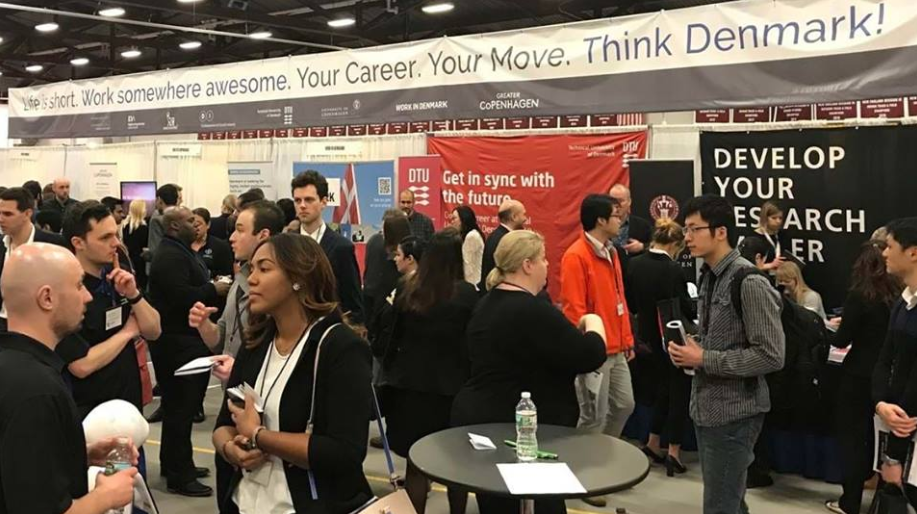 Moving to another country and becoming familiar with all local laws and regulations can seem like a great challenge, and moving to Denmark also means finding a place to live. Bringing your family with you, setting up childcare, selecting a school for your children and perhaps finding a job for your spouse are just some of the things you should think.
The happiness and security of your loved ones are important. You might find it hard to balance your work-life and family because you're in a process of working and living in a foreign country. The Danish labor market gives you the possibility of maintaining a balance between your private and professional life. Furthermore, the Danish society has a system in place that will make your life as a family easier, whilst living and working in Denmark.
Danish authorities can offer you a series of services that will help you settle well and make living in Denmark a positive experience for everyone. Family-focused opportunities are one of them. You and your family can gain access to family-focused services such as job courses or relevant education for your spouse, childcare or schooling for your children, as well as public healthcare services and parental leave.
School and Education is a key priority in DK. The Danish public schooling and education system is financed by taxes and therefore free of charge. Denmark has more than 24 international schools, which are primarily attended by children with foreign parents, who live in Denmark for a shorter period of time. The municipalities are responsible for primary and lower secondary education. The secondary education is also free of charge and consists of two types General education and Vocational or technical education. And lastly, Danish universities and institutions of higher education offer a wide range of programmes of study. Most higher education is free of charge for Danish residents and students can, if certain conditions are met, also receive study grants and loans to finance their living costs during their studies.
Workindenmark offers a wide range of resources that help your spouse/partner find a job in Denmark. By using these resources, your spouse/partner can improve his/her job opportunities in Denmark. It is also possible for your spouse to develop a network by becoming involved in volunteering. Typically, these kinds of activities take place after working hours.
Moving might be overwhelming at first but if you plan ahead, moving does not have to be that difficult. If you miss our London Tech Job Fair, don't miss the chance to meet the team in major European Cities like Dublin, Barcelona, Amsterdam, Lisbon, Frankfurt and Stuttgart. So, make a reminder this March and join us at our Dublin Tech Job Fair! Your dream career might be in Denmark. More information about Workindenmark is available on their Website, LinkedIn and Facebook. Don't forget to sign up!